Should Legacy Status Matter Anymore in College Admissions?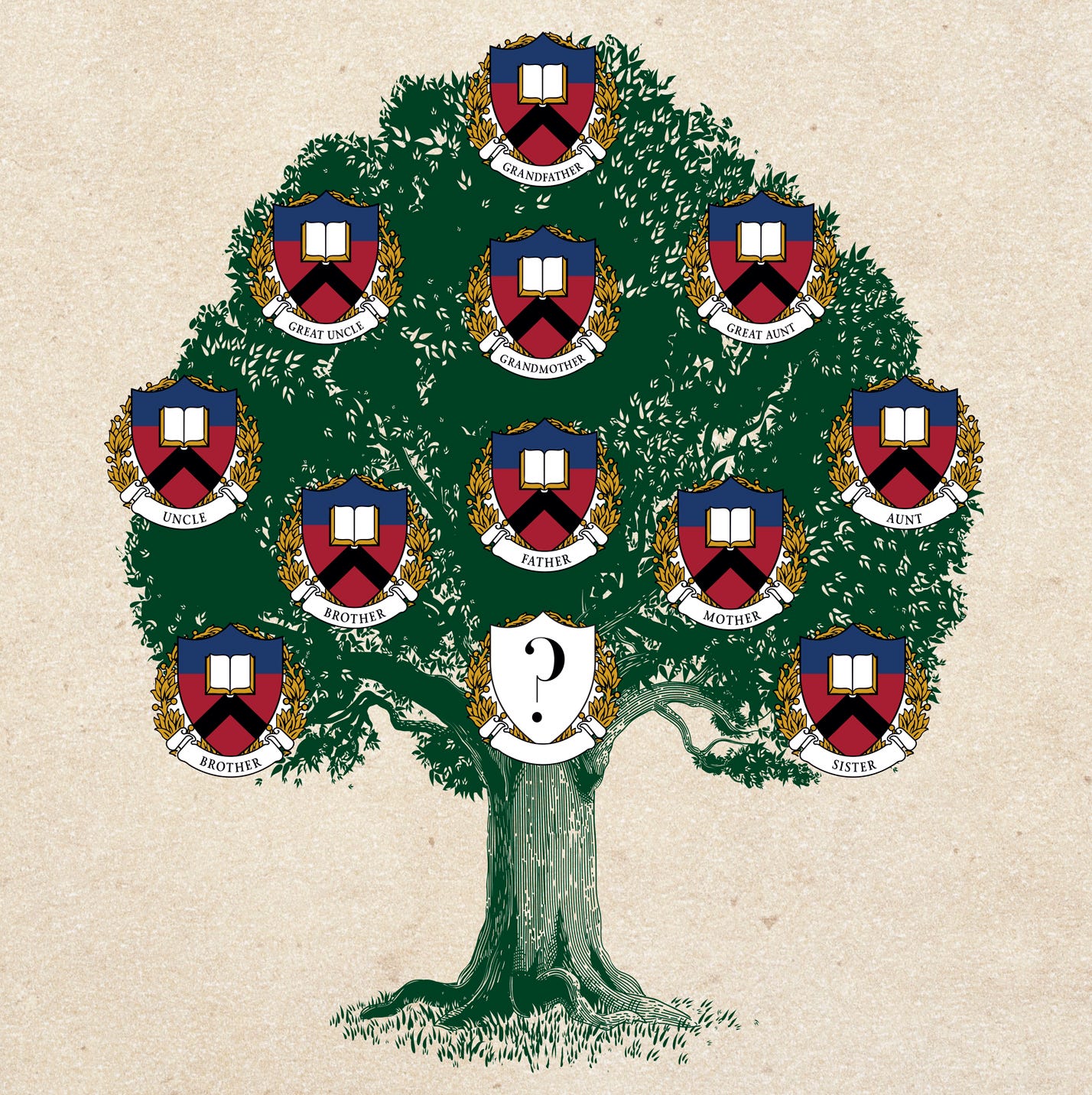 "I grew up with Yale as my frame of reference." So recalls one graduate whose father attended the elite institution on the GI Bill. As a kid, this man—for the sake of this story we'll call him Alex—grew up driving to New Haven to tailgate before football games at the Yale Bowl. "That was where my parents entertained." Alex attended a prestigious private secondary school in New York, where he did very well. And so, he said, "I didn't even think about it: I'm going to Yale.

"It was more naivete than entitlement, really. It was the early '80s. I never seriously thought about going anywhere else." Thirty years later, when Alex's eldest child applied to Yale, he similarly assumed the school was an option. His child was a strong student at a top high school who excelled on the SATs. And he and his wife (also a Yale grad) had been dedicated alums, sending in regular donations to the school, albeit at a modest level. So when his child's early application was not accepted, "it was utter shock," Alex says.

"I was forced to confront the fact that I had internalized this belief that my family, across generations, had a deal with Yale, which was: We will provide the brains, the talent, the whatever, and you will take us. I didn't feel that we had let them down on our end. They just said no anyway."

Alex's story is a cautionary tale as families confront the college admissions landscape of 2023, with its single-digit acceptance rates and shifting enrollment priorities.

| | |
| --- | --- |
| | The first five episodes of Netflix's tennis docuseries highlight a mix of 20-somethings to watch from around the world. |
This nourishing formula not only makes your lashes look like salon extensions all day long, but it also comes off clean and easy the moment you want it to. See for yourself with 15% off today.
| | |
| --- | --- |
| | The buzzy film stars Michelle Yeoh, and is now available to watch from the comfort of your own home. |
| | |
| --- | --- |
| | From date night gifts to self-care sweets, these are the best boxes to give and get. |
| | |
| --- | --- |
| | PSA: The San Fransisco-based brand rarely goes on sale. |
| | |
| --- | --- |
| | This sleek machine that soothes dry skin and makes breathing easier is a game-changer for our associate shopping editor. |