☕ Succession battle
| TOGETHER WITH | |
| --- | --- |
Good morning. It's once again time to revive the quarterly practice of lighting $50 on fire because the lottery jackpot got high enough to make it seem like a smart idea. After 25 whiffs over three months of drawings, the Mega Millions jackpot has risen to $1.35 billion, which is good for the second-largest Mega Millions jackpot in history. The next drawing will be held Friday night.
—Jamie Wilde, Max Knoblauch, Matty Merritt, Abby Rubenstein, Neal Freyman
| | | | |
| --- | --- | --- | --- |
| | Nasdaq | 10,931.67 | |
| | | | |
| --- | --- | --- | --- |
| | S&P | 3,969.61 | |
| | | | |
| --- | --- | --- | --- |
| | Dow | 33,973.01 | |
| | | | |
| --- | --- | --- | --- |
| | 10-Year | 3.541% | |
| | | | |
| --- | --- | --- | --- |
| | Bitcoin | $17,554.91 | |
| | | | |
| --- | --- | --- | --- |
| | Bed Bath & Beyond | $3.49 | |
*Stock data as of market close, cryptocurrency data as of 4:00am ET. Here's what these numbers mean.
Markets:

Stocks kept the good 2023 vibes going yesterday,

rising

as investors bet that this morning's consumer price index release will show inflation cooling down. But not all the vibes made sense: Bed Bath & Beyond, which is considering bankruptcy and reported dismal quarterly sales earlier this week, led a meme stock rally like it was 2021, with GameStop and AMC also notching gains.
Francis Scialabba
The FAA created air travel chaos yesterday that highlights outdated tech in aviation again after a key bit of its software glitched harder than a Grand Theft Auto NPC. The agency grounded all flights in the morning over a problem it believes was caused by a "damaged database file," renewing concerns that US travel infrastructure desperately needs an update.
This grounding is way bigger than when your parents realized the "cartoons" you rented from Blockbuster were hyperviolent anime: It may be the first time all flights have been ordered to stay on the tarmac since 9/11. Departures resumed at 9am ET, but as of yesterday evening, 10,000+ US flights were delayed and 1,300 were canceled as airlines struggled to sort out the morning mayhem.
Delays and cancellations could go on for days…meaning this MLK weekend could give deja vu of late December, when Southwest had to cancel thousands of flights after its software couldn't handle weather conditions disrupting its itineraries.
What exactly caused this mess?
The FAA system that went down was created over 75 years ago. It's called NOTAM (formerly "Notice to Airmen," now "Notice to Air Missions"), and it alerts pilots to any hazards along their route and at their destination—such as flocks of birds and icy runways. It was rebooted yesterday morning after some corrupted data was discovered, and it took longer than AOL dial-up to get back online.
The government system has been criticized for *surprise, surprise* not being very modern, and the UN's aviation body has been pushing to bring NOTAM into the 21st century. A single briefing produced by the system can consist of up to 200 pages of alerts, and pilots have to review the whole document before takeoff.
Looking ahead…the FAA hasn't determined how the damaged file got there yet (though it said it does not appear a cyber attack was involved), but, whatever occurred, the outage signals that the system's outdatedness may run deeper than its HTML. "America's transportation network desperately needs significant upgrades," Geoff Freeman, the US Travel Association president, said. He called on policymakers to "modernize our vital air travel infrastructure."—JW
It's the time of year when "growth" and "change" are the words on everyone's minds. But we're here to talk about the type of growth you don't need to manifest in a bullet journal: hair growth.
Whether you're dealing with hair loss and thinning or dreaming of a mane that looks like you've added extensions, Revela can help you get the growth you're looking for this year.
Their revolutionary new Hair Revival Serum includes ProCelinyl™, which helps combat hair loss and shedding. It's designed to reawaken dormant follicles, leading to a 97% success rate in just six weeks.
Revela's so confident you'll experience thicker hair that all products come with a money-back guarantee.
Michael M. Santiago/Getty Images
Amazon union's Staten Island win got certified. A federal labor official certified the Amazon Labor Union's victory in the election at the New York City warehouse, rejecting the e-commerce giant's objections to the vote. Amazon plans to continue appealing up the chain to the full National Labor Relations Board in Washington, DC. Nonetheless, the union's leader, Chris Smalls, called the decision "very historic for workers" and urged the company to begin negotiations with the union.
Disney park lovers' complaints reached Mickey's ears. After many of its parks' biggest fans took umbrage at the rising costs of a visit, Disney has worked some magic to help guests pay less (though mostly without actually lowering entry prices). Disney said it will: stop charging for overnight parking, let Disney World annual passholders come to parks on weekday afternoons without a reservation, and expand the number of days lower cost tickets are available for Disneyland. But theme park backlash isn't the only headache Disney is dealing with: An activist investor is trying to join the board, Disney revealed yesterday, as it elevated a Nike exec on its board to the chair position.
Uniqlo workers in Japan are getting a big raise. The retail chain's parent company, Fast Retailing, promised a pay bump of up to 40% yesterday. The announcement came days after Japan's prime minister urged the country's employers to boost wages in the face of soaring inflation and average pay that has barely inched up since the 1990s. It's likely to put pressure on other companies during their annual spring pay negotiations, even if most won't offer such a large increase.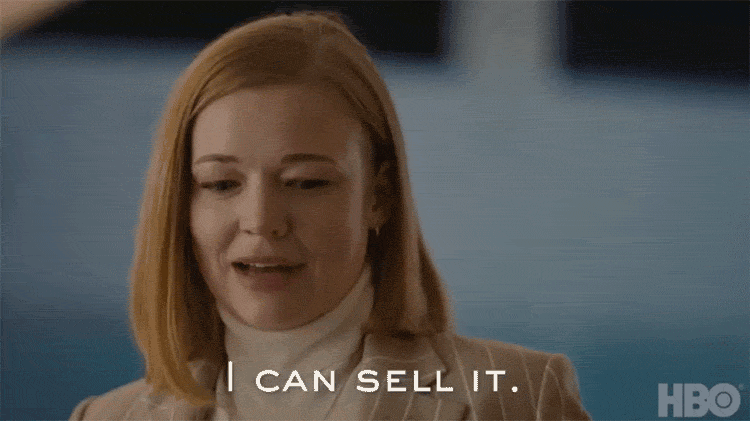 Succession/HBO
Not satisfied with simply taking Elon Musk's top spot on the Bloomberg Billionaires Index, Bernard Arnaut is also taking plot lines from HBO. The world's richest person and CEO of luxury goods conglomerate LVMH named his daughter, Delphine Arnault, CEO of the fashion house Dior, setting up a sibling battle for succession of his company.
Analysts see the move as a Logan Roy/George Bluth-eseque attempt to pit sibling against sibling, as Arnault's son Antoine was named CEO of the holding company that controls the family fortune in December.
Luxury goods seem to be a passion for all of Arnault's five children, as they all work for the company in various executive positions across its brands. Probably safe to assume there's a Tom Wambsgans analog eating birds under a cloth in the mix, too.
But, like Succession, we may have to wait a few seasons to see how this all shakes out. LVMH recently changed its bylaws to increase the maximum age for a CEO to 80 (from 75)—an apparent sign that the 73-year-old Arnault patriarch isn't planning on stepping down soon.
Nepotism is working: A surge in the share price of LVMH—Europe's most valuable company—helped push the combined value of companies listed in Paris above those listed in London in November.—MK
Westend61/Getty Images
Dump your flaxseed and aquafaba: You might be able to afford to bake with actual eggs again soon. Egg prices are finally starting to come down after hitting a record-high average of $5.46 per dozen in December.
How did scrambled eggs become the new caviar?
Egg prices saw the highest jump of all grocery items last year (49%), according to government data, forcing bored teens to go back to TPing and cyberbullying.
A lot less chickens were crossing the road last year…On top of high inflation all around, more than 43 million egg-laying hens died last year due to the worst avian flu outbreak in US history (leaving ~375 million total). The death toll was so high partly because if one bird in a farmer's flock gets infected, the FDA requires all remaining birds to be killed zombie apocalypse style.
Three-egg omelets are on the horizon: Average egg prices fell slightly to $4.63 last week, partly due to less consumer demand post-holiday baking season. While prices are finally trending down, experts cautioned that we won't be getting bargain eggs again until the avian flu is fully under control.—MM
The last password manager you'll need. Data breaches are on the rise, affecting 1 out of 10 people every year. That's why it's a good idea to give your accounts a li'l more protection with Dashlane, the security-first password manager that's never been breached. Stay safe with end-to-end encryption and 2FA. Switch your personal or business data to Dashlane today. Try it for free here.
Simon Barnett/Getty Images
Stat: IBM was not the company to receive the most US patents last year for the first time since 1993. Instead, South Korea's Samsung got the most, while IBM came in at No. 2. But the company was quick to explain that it totally meant to drop off the top of the list after three decades of dominance, having made the decision back in 2020 to focus on collaboration over exclusivity to get the quantum computing industry off the ground.
Quote: "We're unlike other agencies in that our interns aren't human."
Most interns know what it's like to be treated like you're not a real person, but the new ones at marketing agency Codeword won't mind—because they're just AI. The two go-getters can't fetch anyone coffee, but they have already named themselves Aiko and Aiden and created their own uncanny valley-dwelling self-portraits. Soon they'll be terrifying all creative industry workers by taking on tasks like creating concept images for mood boards and even writing first drafts of internal content if they show promise.
Read: How police actually cracked the Idaho student murder case. (Slate)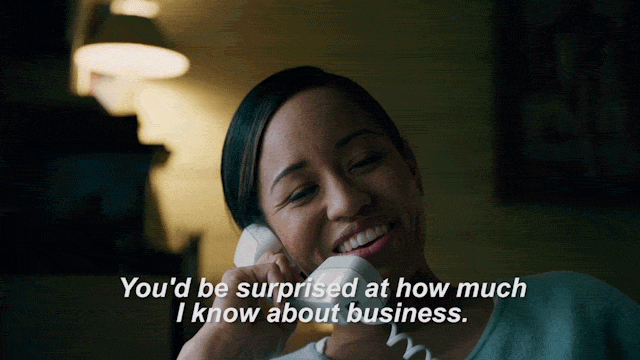 Queen Sugar/OWN the Oprah Network via Giphy
Looking for a business course you'll actually finish?
That's why our best-selling Business Essentials Accelerator exists. This eight-week virtual course will help you master the fundamentals of business, no matter your industry. We are now accepting applications for the February cohort. Learn more and apply today.
Stare directly at the sun: NASA condensed 133 days' worth of changes on the sun's surface into one hypnotic time-lapse video.
Love the Brew's Open House section? This site will let you guess the price of a real estate listing every single day (but without Matty's signature wit, sadly).
Transform 2023: Take control of your digital transformation strategy. Improve efficiency, enhance security measures, and gain an edge in '23 with IT Brew's latest guide.
What are you waiting for? History shows that a down market = a buyer's market. So now could be the time to invest in top companies. Check out The Motley Fool's 2023 stock picks here.*
*This is sponsored advertising content.
Brew Mini: If you aren't playing the Mini yet, well, you're missing out on a ton of fun!!! Play it here.
Three headlines and a lie
Three of these headlines are real and one is faker than the benefits of Dry January. Can you spot the odd one out?
Picture this: "new year, new me" but you actually stick to it. Shop a brand-new set of 2023 trackers designed to help you organize your life and become the person you want to be. Shop now.
On Imposters, Alex interviewed Olympic speedskater Apolo Ohno about how he handled retirement at age 28 after lifelong dedication to the sport, and the imposter syndrome and identity crisis that came with it.
What is the future of AI? Are people using the metaverse? Will self-driving cars become the new norm? Emerging Tech Brew has the answers to all your Big Tech questions. Subscribe for free.
We made up the Spare one.