☕️ Feeling lucky?
| TOGETHER WITH | |
| --- | --- |
Good morning. It's not often we get to say this but it is my pleasure to bring you the Brew this morning. To try to make sense of this crazy year, the Morning Brew writing crew will be serving up a slew of special edition newsletters to close out 2020. Through New Year's Day, we'll publish a series of essays touching on all those deep questions we've faced this year—think big-picture stuff like how the business world embraced the Black Lives Matter movement and the pandemic-era trends that might stick around. 
So pour yourself a mug of hot cocoa, add some Baileys when no one's watching, and let's unpack what the heck happened over the past 12 months.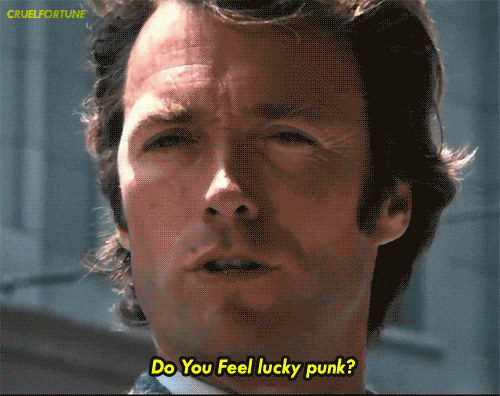 Giphy
At the end of each episode of my favorite podcast, How I Built This, host Guy Raz asks his guests, all of whom have built massively successful businesses, "How much of your success is because of your hard work, skills, and smarts, and how much of it is luck?" A number of the talented entrepreneurs inevitably admit that luck played a role. And after 2020 gave certain industries pandemic wedgies (travel) and others golden tickets (home improvement), that question is more relevant than ever.
The lucky ones
Zoom: The fact that I'm having trouble coming up with a WFH joke right now shows just how many stories we've written about Zoom since March. The videoconferencing company wouldn't trade a holographic Charizard for the year it's had, all thanks to the "good luck" of the pandemic forcing tens of millions of people to set up home-offices in their pantries. Zoom's revenue was up 367% from a year ago in Q3; its stock is up nearly 600% this year alone. 
Peloton: Another company that hit the lotto while being struck by lightning, Peloton has wheeled its hardware (bikes, treadmills) into a lot more households this year thanks to the pandemic.
On June 30, the number of people subscribing to its remote fitness classes reached ~1.1 million, up from 886,100 at the end of March. 
And while many companies struggled to keep the lights on in their unused offices, Peloton's biggest challenge was making enough bikes to deliver to impatient customers.
Fiverr: An under-the-radar pandemic winner, Fiverr is a marketplace for remote freelancers. Its Service-as-a-Product offering is tailor-made for a business landscape where part-time remote workers are in heavy demand. 
Novavax: Talk about a business that is booming. The small biotech started the year essentially as a penny stock. It had no FDA-approved drugs and no profits. But once the coronavirus hit and Novavax announced it had a vaccine candidate in development, the stock went ballistic. It's up *checks notes, rubs eyes, mutters "Oh, wow"* over 2,700% this year. 
But as any tipsy trip to the roulette table can tell you, luck is a double-edged sword. 
The pandemic has put Zoom in an awkward position, according to Packy McCormick, writer of the Not Boring newsletter: "Zoom's attracted a ton of competitors and they've been forced to focus on security and reliability versus building anything new." Revenue is way up, but that growth spurt may have come at the expense of a more sustainable trajectory that would put it in a better position over the long-run. "Yes [Zoom] has been lucky, but in some cases, is it too much of a good thing?" McCormick told me. 
Peloton's ankles are also showing after it outgrew its 2019 pants. Record sales have exposed cracks in its supply chain, and it recently had to issue a recall on 27,000 pedals because of a safety risk. 
Still, growing pains are good, because it means you're...growing. 
The raw end of the deal
For every Peloton and Zoom, there were thousands of small businesses forced to close despite having thriving operations before the pandemic. 
Because of the nature of the lockdowns, restaurants have been particularly unlucky. Data from the U.S. Chamber of Commerce shows that 82% of jobs lost since February have been in the service industry. And in California, one of a few states to ban indoor dining two separate times, the National Restaurant Association predicts 43% of restaurants will permanently close because of the current crisis. 
But even on a restaurant-by-restaurant basis, some were unluckier than others. 
The Fat Radish, an upscale NYC eatery, was forced to close in July because it didn't have the street space to take advantage of outdoor dining.
But at Loulou Petit Bistro, just one neighborhood away, "We are lucky to have a large outdoor section with close to 80 seats and...dedicated heaters," owner Mathias Van Leyden told Time Out. 
Business survival didn't come down to great food, superior ambiance, or servers who memorize your order without writing it down. Sometimes, it was determined simply by whether your location could accommodate outdoor dining.  
Look to the cookie
As easy as it would be to fit businesses neatly into the categories of "lucky" or "unlucky" during the pandemic, the reality for most companies isn't as black and white as the Seinfeld cookie. 
Take Disney: Its parks business, which accounts for 23% of its revenue, was devastated this year. It took an $81 million operating loss in FY 2020 after netting $6.8 billion in profit in FY 2019.
But Baby Yoda, Hamilton, and "Let It Go" saved the day. Disney would be in a (small) world of hurt right now had it not launched Disney+ five months before the pandemic. And Disney+ might not have gotten an astonishing 86 million subscribers if parents hadn't been stuck at home with bored kids. But those things happened because of Disney's foresight to launch a competitor to Netflix loaded with its own great IP, plus a lot of luck. Now, after telling the world it's all-in on streaming during its most recent investor day, Disney's stock is at an all time high. And Baby Yoda could likely run for president.
Bottom line: After 2020, I'm guessing a lot more guests on Guy Raz's show will give additional weight to the role of luck. Blood, sweat, tears, and even genius were no match for simply being in the right—or wrong—place at the right time.
SPONSORED BY THE MOTLEY FOOL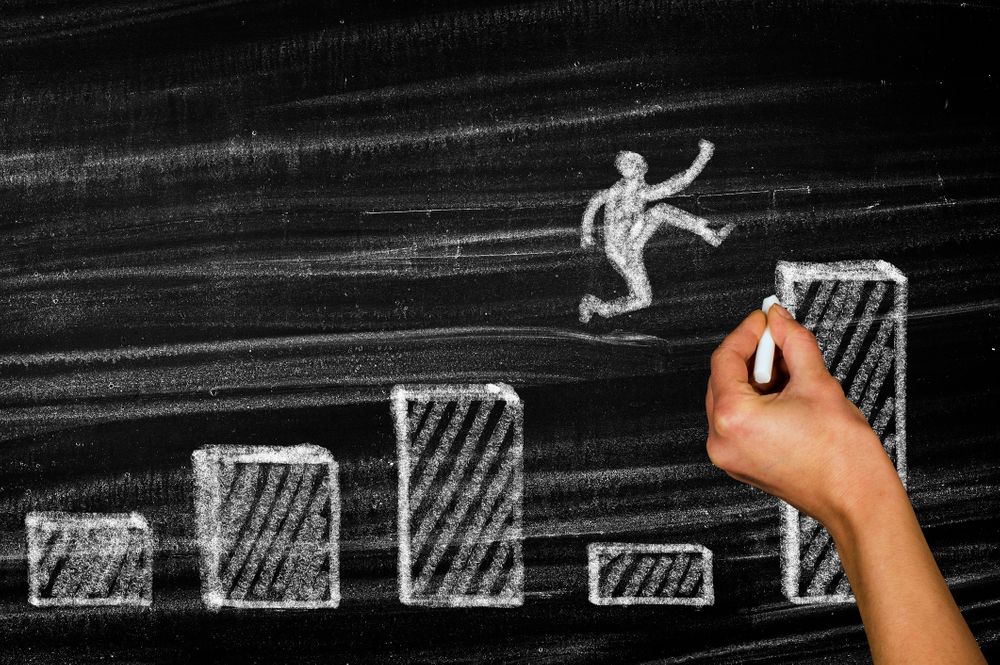 Peter Byrne/PA Images via Getty Images
This image actually graced the pages of the Brew back in March, but it's just as eerie to see a posse of goats roaming a locked-down Welsh town today. The scene also reminds me of the part in World War Z where Brad Pitt's character wanders through a boarded-up Nordic town as inhabitants shut themselves in for protection against the zombie virus. 
Turns out, even if Covid-19 isn't reanimating the dead, a pandemic is still a pandemic.
Get to know the Brew writers better with a quick round of icebreaker questions. 
Hometown: Bradenton, FL
What you would be doing if not writing for the Brew: I would make a content house where some aspirational golf lovers and I would quit everything to try and make it onto a pro tour, documenting our journey along the way.  
One thing you are snobby about: I won't eat even marginally expired foods. Even though I know milk doesn't go bad the moment the date on the carton passes, I just can't make myself ingest something after the approved timeframe for consumption. 
First R-rated movie: Love, Actually. My parents are obsessed with it and showed it to me way earlier than they should have. 
What is something fun you did that you'd never do again? Short Tesla. 
If you could safely eat any inedible object, what would it be? I think a brand new tennis ball would be a light and refreshing snack. The delicious chemical smell, the crisp sound of opening a new tube...my mouth is watering already.   
Recommend literally anything: If your computer doth protest too much when you open more than seven tabs, you have to try the OneTab Chrome extension. One click and it saves all your open tabs for later access. The best part: It frees up memory in the process so everything feels snappy again. Can't live without it in the newsletter game.
A very chill 40% off these laid-back California kicks. SeaVees footwear is intentionally simple and purposefully timeless—and now you can get 40% off during their End of Season sale. Score 40% off the coolest shoes around here.*
Does your small business have big sales tax challenges? Avalara unifies sales and use tax calculation, returns preparation, and document management in a single, cloud-based solution. Instead of spending time tracking it all, let your team focus on growing your business. Learn more.*
Branding 101: Pepsi's 2009 logo redesign came from a wild pitch that analyzed the new symbol's potential magnetic and gravitational pull, among other qualities. Here's the original PDF and a TikTok overview.
Wholesome content: 2020 summed up in New Yorker cartoons. 
*This is sponsored advertising content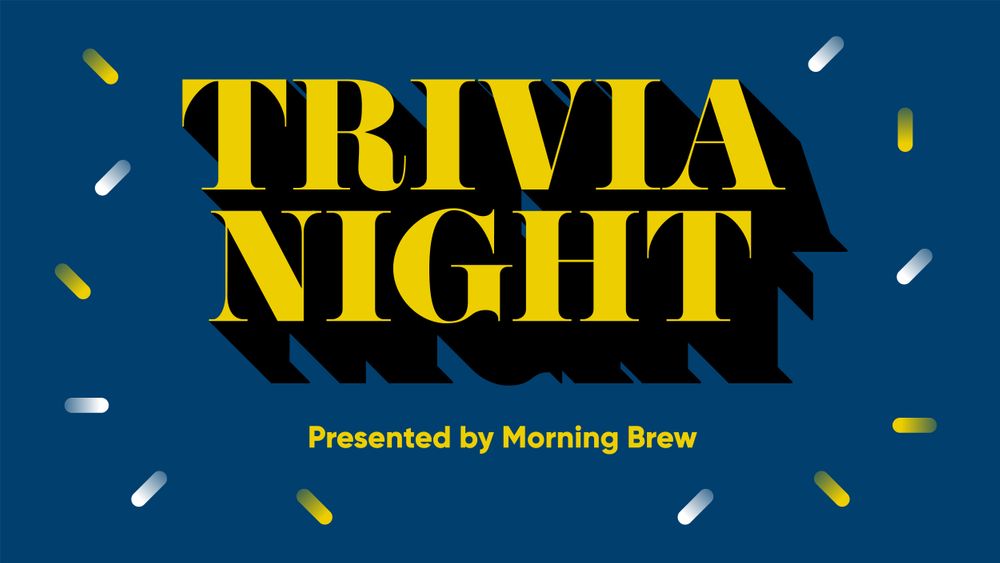 Francis Scialabba
In November, we released our first Morning Brew Virtual Trivia Night to help people connect with their friends, family, and coworkers. The feedback was so positive we decided to do it again with an entire new slate of questions.
In this document, you'll find everything you need to run virtual trivia. Hope you enjoy, and don't forget to post a screenshot of your Trivia Night on Instagram or Twitter with the hashtag #BrewTrivia. Let us know which team won, so we can sing their praises, and who got last, so we can roast them.
Here's a sample question to whet your trivia appetite: Within the categories below, which is the first entry in alphabetical order? 
U.S. national parks 
Zodiac signs
Seven dwarfs
You only need 5 more referrals to receive Morning Brew stickers.
If there's one thing we know about laptops, it's that they hate being naked. Get your comp some fresh Morning Brew stickers.
Hit the button below to learn more and access your rewards hub.
Click to Share
Or copy & paste your referral link to others:
morningbrew.com/daily/r/?kid=8e8ccc8f
1. Acadia National Park, Maine
2. Aquarius 
3. Bashful