CRO of Zoom shares the secrets of scaling your sales team

Learn how to build and lead your
startup sales team at TC Early Stage
Zoom chief revenue officer (CRO) Ryan Azus is joining us at TechCrunch Early Stage - Operations & Fundraising on April 1 & 2 to share his experience developing some of the largest and sales teams in tech. Azus has worked at Cisco, RingCentral and most recently Zoom. In his previous roles, he held a number of sales titles, including his final role at RingCentral where he was its executive vice president of global sales and services.
Zoom needs little introduction, having crossed over from enterprise software success story to consumer phenomenon during the COVID-19 pandemic, during which time companies, groups, individuals and families leaned on the video chat provider to stay in touch.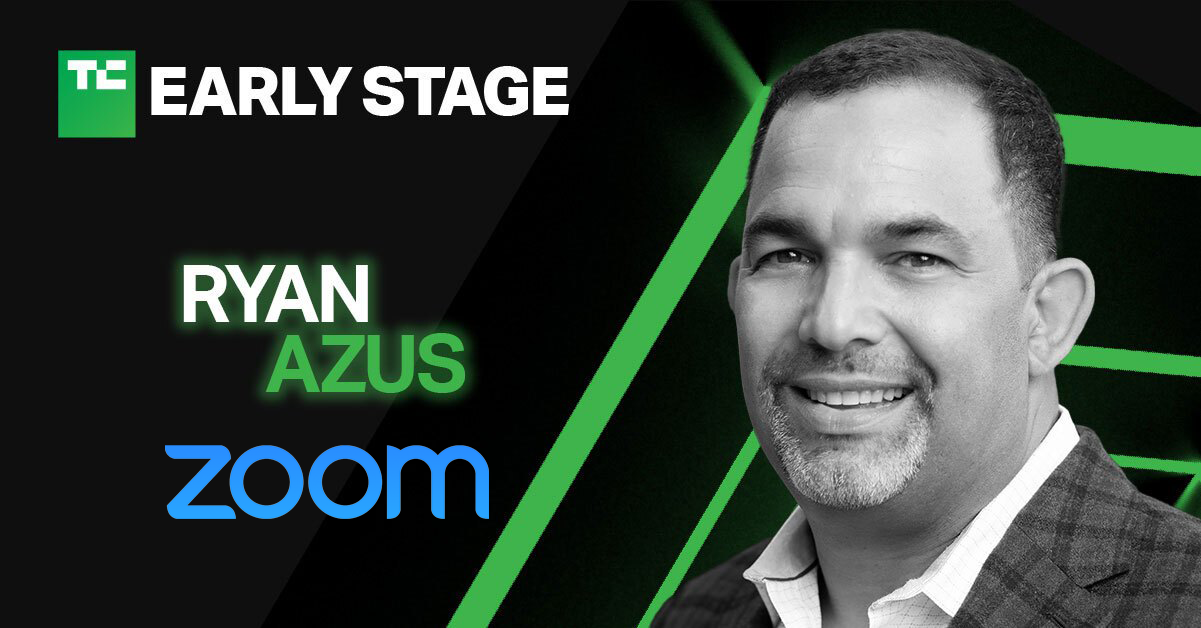 Azus has been at the helm of Zoom's money engine since mid-2019, which means that he has sat atop it during one of the most impressive periods of sales growth at any software company — ever.
At TC Early Stage, he'll chat about the importance of bottom-up sales, how to balance self-service sales and human-powered sales, how to maintain order and culture in a quickly scaling, remote sales organization and more. You can also bring your own burning questions, of course, as we'll have plenty of time for attendee Q&A.
Want to pick Ryan's brain? You'll have to pick up a ticket (which includes access to Extra Crunch) to chat him up!
SPONSORSHIPS & PARTNERSHIP OPPORTUNITIES
There are several opportunities for you to engage with the early stage founders and entrepreneurs participating in this event. Contact us here to get more information.
This email was sent to aymentanaze.news@blogger.com. If you no longer wish to receive TechCrunch event emails you may unsubscribe at any time.

TechCrunch abides by theVerizon Media Terms of Service and Privacy Policy which explains how your data is used and shared. Learn More.