☕️ The Netflix effect
| TOGETHER WITH | |
| --- | --- |
Good morning. All flags on federal property will be lowered to half-staff for the next five days to mourn the 500,000 Americans who have died due to Covid-19 in just one year. The Biden administration noted that's more than the total American deaths from World War I, World War II, and the Vietnam War combined.
| | | | |
| --- | --- | --- | --- |
| | NASDAQ | 13,533.05 | - 2.46% |
| | | | |
| --- | --- | --- | --- |
| | S&P | 3,876.50 | - 0.77% |
| | | | |
| --- | --- | --- | --- |
| | DOW | 31,521.69 | + 0.09% |
| | | | |
| --- | --- | --- | --- |
| | GOLD | 1,808.60 | + 0.01% |
| | | | |
| --- | --- | --- | --- |
| | 10-YR | 1.364% | + 2.40 bps |
| | | | |
| --- | --- | --- | --- |
| | OIL | 61.69 | + 4.14% |
*As of market close. Here's what these numbers mean.
Markets: Tech stocks got smacked as the S&P dropped for a fifth straight day.
Commodities: The world's most important industrial metal topped $9,000/metric ton for the first time since 2011. Know which one it is? Copper, which is getting a boost thanks to a) concerns over tight supply and b) the potential for a wave of economic growth to lift demand.
Crypto: It's safe to say Treasury Secretary Janet Yellen isn't secretly Satoshi Nakomoto. Of bitcoin, she told the NYT, "It's an extremely inefficient way of conducting transactions, and the amount of energy that's consumed in processing those transactions is staggering."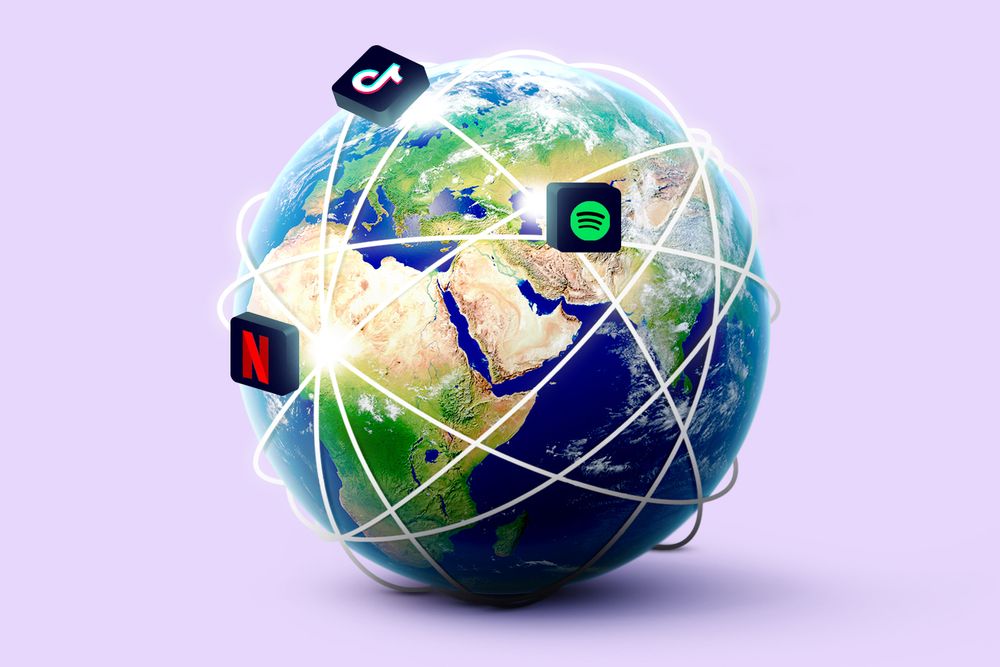 Francis Scialabba
Yesterday at its Stream On event, Spotify said it was launching its service in 85 new markets across Asia, Africa, the Caribbean, and beyond. Already the dominant audio player with 340 million active users, the expansion will nearly double Spotify's global footprint. 
Big picture: With Hollywood and NYC churning out cultural hit after cultural hit, the US has historically dominated the music and entertainment industries. But the growing success of international content shows the center of gravity is shifting.  
Some examples: Puerto Rican star Bad Bunny was the most streamed artist on Spotify last year, the French Netflix show Lupin was watched by over 70 million people, and South Korean film Parasite became the first-ever foreign language film to win Best Picture at the Oscars. 
Businesses are looking for new eyes and ears
Spotify, which has headquarters in Sweden and the US, joins American media companies in recalibrating growth plans to place a larger emphasis on international markets.  
Netflix has invested in international content to differentiate itself in the streaming wars, maintain an upward growth trajectory, and serve something fresh to its American viewers. It's succeeding on all fronts. 
In Q4 of last year, 7.7 million of Netflix's 8.5 million new subscribers came from international markets. 
And in Q3, non-US shows across all streaming services accounted for nearly 30% of demand in the US, according to data provided to Axios from Parrot Analytics.
Spotify has been slower to expand outside the US and Europe because securing music rights is a huge headache, but now it's going all-in on the Netflix model. Yesterday's expansion opened its service up to 1 billion more people, which will help power discoverability for new artists, styles, and genres. 
"All this untapped music energy and access to our innovative creator tools will help propel artists to new heights," Spotify wrote in a statement. Put another way, a more global user base will help New Music Friday surface the Lupins of the music world. 
Zoom out: Streaming companies' efforts to expand internationally mirror the mostly borderless world of social media, where creators on platforms like TikTok can achieve global fame with a single viral video.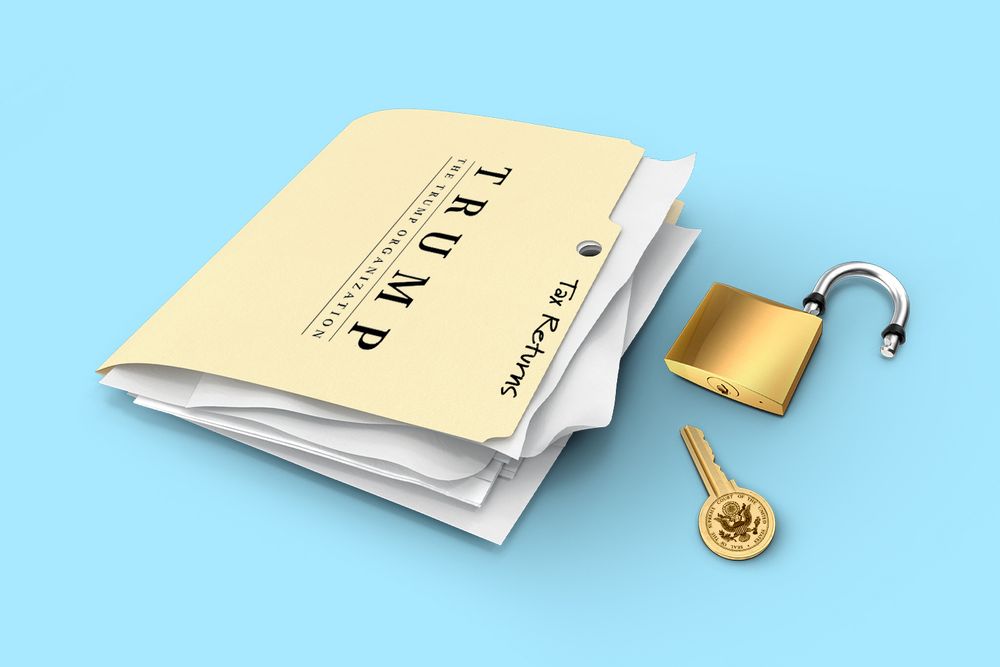 Francis Scialabba
Yesterday, the nation's highest court blocked former President Trump from keeping his financial records out of the hands of Manhattan District Attorney Cyrus Vance Jr. 
The details of Vance's investigation into alleged tax, insurance, and bank fraud by the Trump Organization (which includes residential and commercial real estate businesses) haven't been made public. The court's decision is a major setback for Trump, who denies wrongdoing. 
Catch up quick
August 2019: Vance hits Trump's accountant with a grand jury subpoena for tax returns and other documents, but Trump sues to block their release, arguing that as sitting president he's immune to criminal investigations. 
July 2020: The Supreme Court rejects that premise, so Trump tries arguing that the case is too broad and politically motivated.  
October 2020: After an appeals court denies that premise, Trump's lawyers take it back to the Supreme Court and the subpoena is put on hold. 
Now, Vance can collect Trump's records to determine whether his businesses committed fraud, particularly, whether they manipulated the valuations of NY properties to receive favorable loans and reduce property taxes.
Bottom line: This criminal probe is the "gravest legal threat" Trump has faced, Politico reports.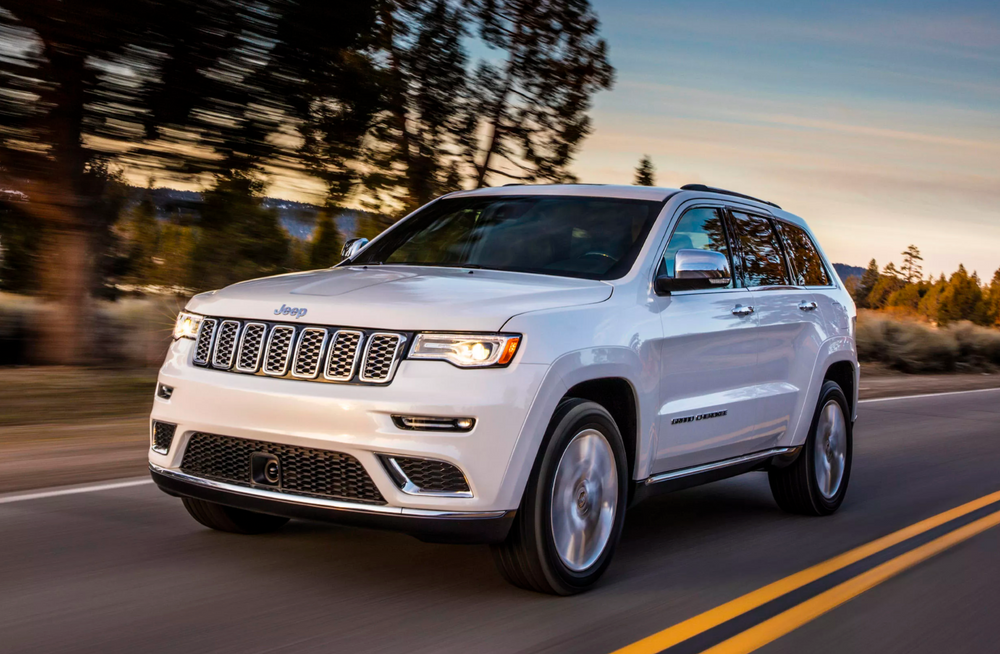 Jeep
Chevy Apache, Dodge Dakota, Winnebago...the US auto industry has a long history of using Native American monikers and imagery. But yesterday, the Cherokee Nation said it's had enough. 
Chief Chuck Hoskin Jr. requested that Jeep stop using his tribe's name on its Cherokee and Grand Cherokee SUVs, which together account for more than 40% of the brand's total sales. 
The Cherokee Nation has criticized the appropriation of Native American culture before, but this is its first official request for change. 
Jeep said its vehicle names "celebrate Native American people for their nobility, prowess, and pride." Hoskin disagrees. "The best way to honor us is to learn about our sovereign government, our role in this country, our history, culture, and language and have meaningful dialogue with federally recognized tribes on cultural appropriateness," he told Car and Driver. 
Zoom out: In the last year, amid national conversations around racial justice, Land O'Lakes dropped a Native American woman from its packaging, and Cleveland's MLB team and DC's NFL team are changing their names.
SPONSORED BY THE MOTLEY FOOL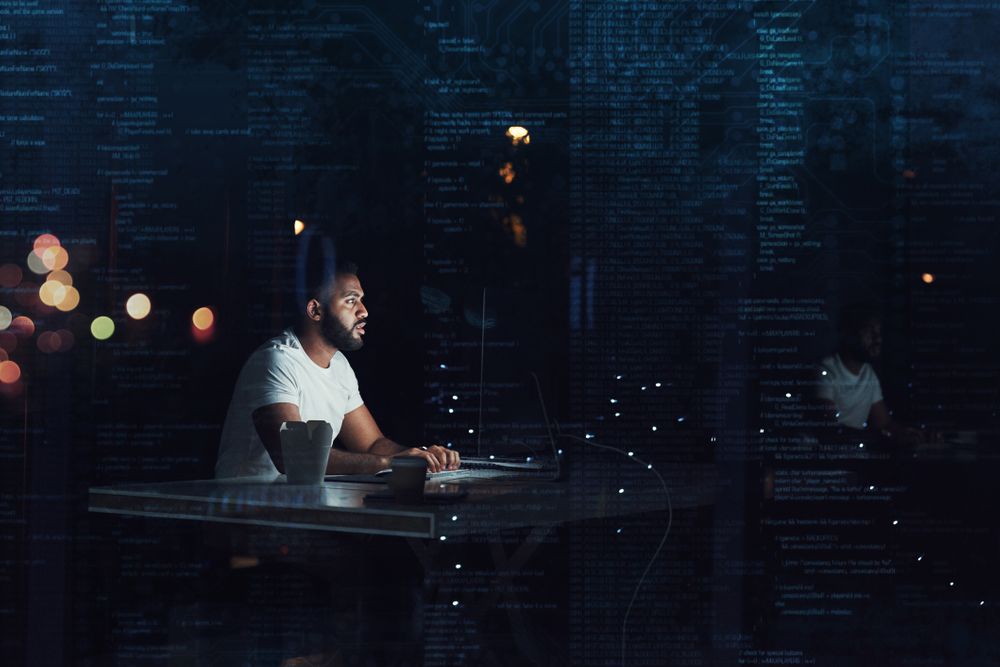 Doing the research required to pick a possible winning stock sounds intimidating—like if someone asked you to become a Secret Agent Hacker and stay up all night sifting through complicated things on computers.
But what if we told you finding a winning stock doesn't actually have to be like that. All you have to do is sign up for Motley Fool's Stock Advisor.
Stock Advisor plops stocks with massive potential right in your lap, no intense digital sleuthing required. Since its founding, followers of Stock Advisor have seen an average return of 610.5% (as of 2/19/2021), which makes sense when you realize their past "Double Down" early stock picks have included little shops like Netflix, Amazon, and Apple.
Stock Advisor just announced their latest "Double Down" picks. Get exclusive access to them here.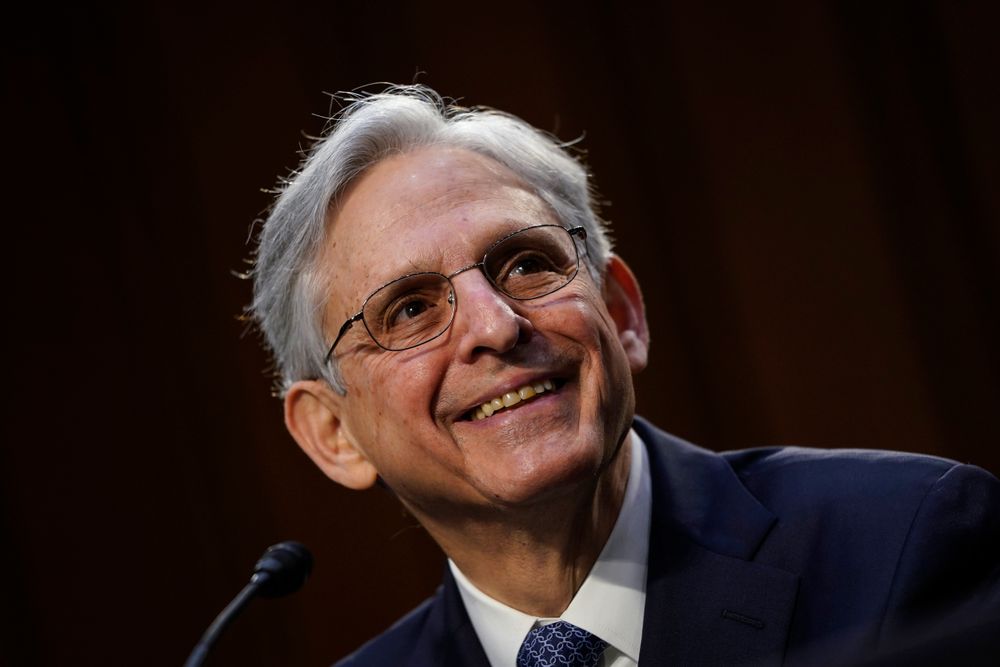 Drew Angerer/Getty Images
Quote: "My first love in law school was antitrust"—Merrick Garland might have caused a minor earthquake in Silicon Valley during his confirmation hearing for attorney general yesterday. The DOJ, which Garland will oversee if he's confirmed, sued Google last fall over anti-competitive practices in search and advertising. 
Stat: The top 10 hedge fund managers in the world earned $20.1 billion last year, according to the annual "Rich List" report from Institutional Investor. That's a 50% increase from 2019.  
Read: We're living in an age of peak advice. (The New Yorker)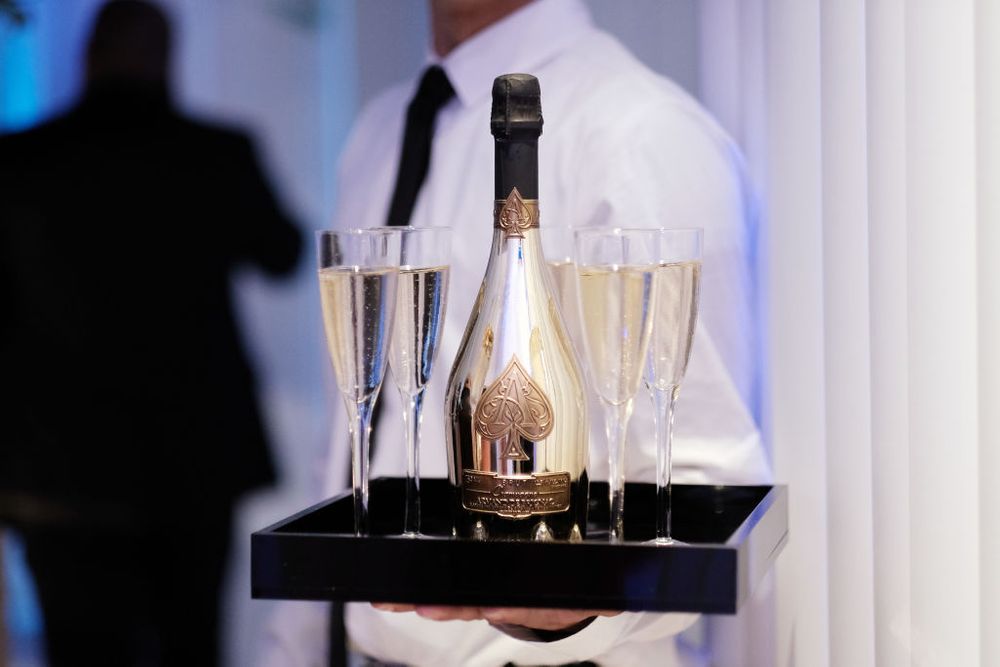 Dimitrios Kambouris/Getty Images for Fenty
Yesterday, business mogul and rapper Jay-Z sold a 50% stake in his champagne brand, Armand de Brignac, to the wine and spirits division of luxury conglomerate LVMH.
The backstory: Jay-Z has been in the champagne game since he bought a 50% stake in Armand de Brignac in 2006, using his music videos to introduce the brand to the world. Now, Armand de Brignac, which is better known by its nickname "Ace of Spades," is a force in the alcohol industry, selling more than 500,000 bottles in 2019 at prices ranging from $300 to $64,999. 
So why sell? Mostly because LVMH and its wine and spirits division, Moët Hennessy, are really, really big. "What we could bring to the brand, which is already very successful, is the sheer power of our international distribution network," Moët Hennessy CEO Philippe Schaus told CNBC. 
Bottom line: This deal, much like LVMH's partnership with Rihanna's Fenty line and Gucci's collab with the rapper Gucci Mane, shows that luxury and hip-hop can be great partners. "I think that people have come to accept that these two worlds are a natural fit," Jay-Z told the WSJ.
Want in on real estate investing? You have three days left to join the Series B round of Caliber—an asset manager that provides people like you access to private real estate investments. Last chance to invest is Friday 2/26.*
This coffee creamer-related contest will make you extra excited. Chobani is giving you the opportunity to dream up its next Coffee Creamer flavor (made with real cream and no added oils, of course) for the chance to win $75,000. Two runners-up will win $15,000 and $10,000. Test your creamer flavor creativity here.*
Tech Tip Tuesday: How to browse Google Chrome like a pro. 
Big break: Watch this video of the late Anthony Bourdain talking about the opportunity that kickstarted his success and the importance of saying no.
Space out: Watch 1) epic new footage of the Perseverance rover's touchdown on Mars 2) NASA TV, streaming live and 3) this spacecraft tracker. 
*This is sponsored advertising content
Today's trivia question draws inspiration from this amazing graphic showing the frequency of letters in English words and where they occur in the word. 
Here's the quiz: We'll give you a letter in English and you have to figure out whether it more frequently appears as the first letter of a word or the last letter. 
S
K
B
N
D
R
Enjoying the Brew? Consider sharing it with a friend.
When you do, we don't just give you a pat on the back and say, "Well done old sport." You earn rewards like our classic coffee mug or T-shirt.
Hit the button below to start sharing the Brew.
Click to Share
Or copy & paste your referral link to others:
morningbrew.com/daily/r/?kid=8e8ccc8f
1. S more frequently appears as the last letter
2. K = First letter
3. B = First letter
4. N = Last letter
5. D = Last letter
6. R = It's just about a tie between first and last letter
**A Note From Chobani
NO PURCHASE NECESSARY. Enter Contest by: 2/28/21. To enter and for Official Rules, visit http://www.chobanicoffeecreamer.com/ 
** A Note From Caliber
Caliber is offering securities through the use of an Offering Statement that has been qualified by the Securities and Exchange Commission under Tier II of Regulation A. A copy of the Final Offering Circular that forms a part of the Offering Statement may be obtained from: Caliber: https://www.seedinvest.com/calibercos