The Daily PetaPixel for 02/20/2021
By Jaron Schneider on Feb 19, 2021 04:49 pm
Nikon China recently invited members of the media to its headquarters in the region where the developers of the Z7 II answered many questions about the new camera and Nikon's future. After reading responses, Nikon expert Thom Hogan questions what Nikon has done to differentiate itself.
By Jaron Schneider on Feb 19, 2021 04:14 pm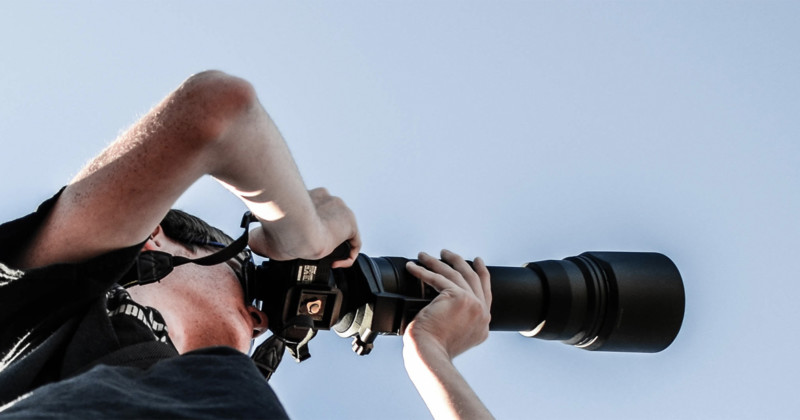 Ken Rockwell has announced that he has patented a software addition that would leverage the ability for full-frame cameras to shoot in crop modes and automatically apply that feature when a lens is zoomed for extra optical throw in situations like bird photography.
By Jaron Schneider on Feb 19, 2021 02:25 pm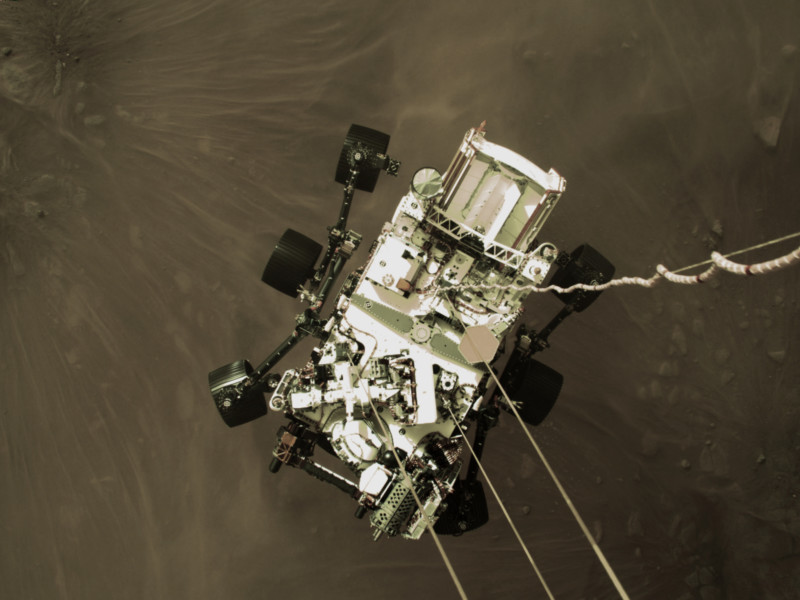 NASA's Perseverance has been on the surface of the Red Planet for about a day now and is already sending back images that are far superior to the original two published yesterday, including one photo of the drone midair captured from its "jetpack."
By Jaron Schneider on Feb 19, 2021 02:03 pm
Artificial Intelligence and machine learning advancements have allowed researchers to build detailed 3D models of real-world locations by using the reference data of thousands of tourists' photos. The finished models have cleanly removed unwanted objects and even normalized lighting conditions.
By Jaron Schneider on Feb 19, 2021 01:01 pm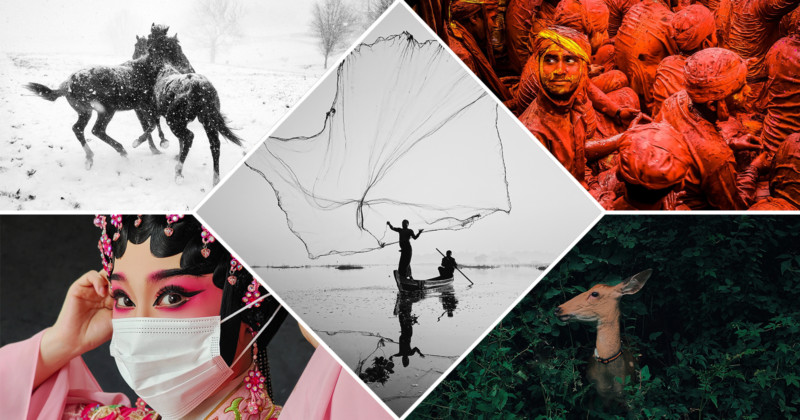 The Mobile Photography Awards has published its tenth annual selection of the best works of international photography captured on mobile devices. Founded in 2011, it is the longest-running international competition for photos shot and edited exclusively on smartphones and tablets.
By Jaron Schneider on Feb 19, 2021 12:03 pm
Sigma's CEO Kazuto Yamaki has published an update regarding the Foveon X3 1:1:1 sensor and camera that was delayed in February of last year after the sensor it was working with could not go into mass production due to a critical flaw.
By Jaron Schneider on Feb 19, 2021 11:26 am
Yesterday, NASA's latest Mars Rover Perseverance safely touched down on the Red Planet and sent back its first images of the surface. The view is from one of the rover's hazard avoidance cameras and is partially obscured by a dust cover.
By Jaron Schneider on Feb 19, 2021 10:43 am
Venus Optics is continuing to add support for more mounts and today the 11mm f/4.5 FF RL (full-frame rectilinear) lens is available for Canon RF mount and the Laowa 65mm f/2.8 2x Ultra-Macro APO is available for Nikon Z mount.
Earlier Stories:
Canadian Magazine Photo Life Has Shipped its Final Issue
How to Easily Capture High-Detail Snowflake Photos at Home
Samsung is Bringing Some Galaxy S21 Features to Older Devices
How a 16mm Motion Picture Camera Works, Revealed by Slow Motion
Hands-On with the Weird Fotosnaiper Soviet Sniper Camera
Copyright © 2021 PetaPixel, All rights reserved.
You are receiving this email because you opted in via our website. 
PetaPixel · 2944 N 44th St Ste 100 · Phoenix, AZ 85018-7258 · USA
You can update your preferences or unsubscribe from this list.