The pain and pleasure of making real choices in video games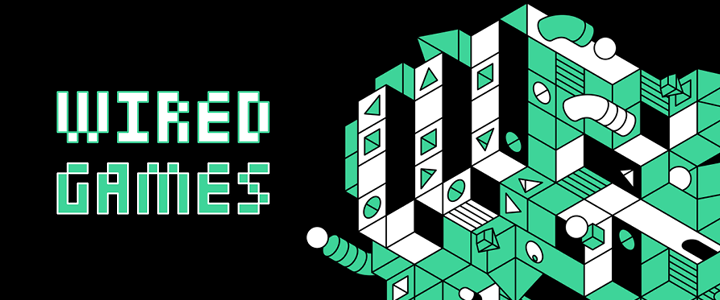 Hello friends, welcome back! This week I've been thinking a lot about the games we play when we don't have time for games. A few days ago, I was a little upset that I hadn't had time to play video games. Especially Destiny 2, my forever game (at least for now), because I've been so busy with work and an after-hours writing project that's been taking up a lot of my time and energy. By the time I'm finished, I either just want a nap, or I don't have energy to do much more, and I'd rather flop on the couch. (And no, I'm not much of a console gamer, but more on that in a second.)
So there I was, wrestling with regret, and then I suddenly realized: Wait, I've been playing games this whole time! I'd been idly grinding an event in Fate: Grand Order while sitting on the couch watching TV, and at other times idly playing Animal Crossing: New Horizons on my Switch when I didn't feel like looking at my phone. I'd been gaming the whole time. Especially while I was worried about not having time to game. On the one hand, I felt better, remembering that yes, I am still engaging with my favorite hobby as a way to relax and de-stress, but on the other hand I didn't like that I had been slipping into that mindset that somehow mobile games and casual Switch games "didn't count." That I had to play something multiplayer or competitive in order for it to be "really gaming."
Of course, that line of thinking is wholly wrong, and part of our whole deal at WIRED Games is to disabuse ourselves, and all of you, of that notion. We're all gamers, for the sole and only reason being that we play video games, no matter what the game is, or how long we play it, or how we play it.
Swapna Krishna's new column, "Casual Gamer," is dedicated to those of us who just don't have time to put 60 hours into a title over launch week anymore because we have to work jobs that let us buy that launch title in the first place. Read her latest piece, about the pain and pleasure of making choices in video games, and then let me know what you think over at games@wired.com. I have to admit, I'm very much like her: I have a hard time in story-driven games where I know the choices have consequences. It's super empowering, but I'm absolutely that guy who Googles all the story paths to make sure I'm not screwing myself over by choosing the "wrong" thing, even though the whole point is there's no real "wrong" choice (although I suppose visual novel writers would disagree with that …).
And speaking of chill games with choices to make, if you haven't played Coffee Talk, you might look at it and think "Oh, it's kind of like VA-11 Hall-A, except chill," and you'd be … mostly wrong. It's certainly chill, and the stakes are kinda low, but there are choices, intriguing characters, and a branching storyline that gives you plenty of coffee-slinging replayability. Seriously, I watched someone else play it because I didn't think I'd be into it and wound up being more invested in the story than they were.
Oh. You're waiting for me to say something about GameStop, aren't you? Look. I just … I don't … go read Cecilia D'Anastasio's coverage of the whole thing, and watch the Big Short while you're at it. It's everything you need to know and everything I wish I didn't know already. Let's move on, shall we? I'll see you next week.
📜 The world in Cyberpunk 2077 is hollow—the posters prove it. I really hate beating up on poor Cyberpunk 2077, but I love that the game wasn't just technically problematic, it had basic issues with worldbuilding as well that deserve to be mentioned. The posters plastered all over Night City aren't just sensational and lazy, they reflect a pretty lax approach to defining the world the player is supposed to be in, and it shows.
🃏 An inclusive, cyberpunk future is in the cards. On the other hand, a card game managed by an online collective of fans and passionate players is objectively more thoughtful, more approachable, and more cyberpunk than the big-budget game that it shares roots with. Seriously, play Android: Netrunner, thank me later.
🎭 The real pleasure and pain of making choices in video games. You know how in a lot of Telltale games a message will flash on the screen saying "So-and-so will remember this?" Yeah, that kind of thing gives me incredible anxiety. But it's also really empowering. Read Swapna's column about why both of those things can be true at the same time.
☕ Coffee Talk has become a quiet success in a turbulent year. Coffee Talk is wildly underrated, and that's saying a lot because people really do love it. It's story-driven, fantastical, and puts as much mystery around you the player as it does around the people you meet and serve coffee to. It's a delightful way to spend some time, especially if you're looking for something a little more chill but still engaging.
🔥 The Scott Pilgrim game is so nice they released it twice. Scott Pilgrim vs. The World: The Game—Complete Edition came out after the franchise all but vanished for a decade. Where did it go, and how is this new game? Well, read on, but I'll spoil this much for you: It's not a remaster, so don't go looking for more than you're going to get with your purchase. But there's still a lot to enjoy.
🎲 Tuesday, 9-10:30 pm ET: The Sims → Let's create a character together!
🎲 Wednesday (tonight), 7-8 pm ET: Kind Words → Lo-fi beats and life advice.
When you buy something using the retail links in our stories, we may earn a small affiliate commission. Much like subscribing to WIRED, these contributions help fund the journalism we produce every day. Read more about how this works.