The promise and the problems of virtual reality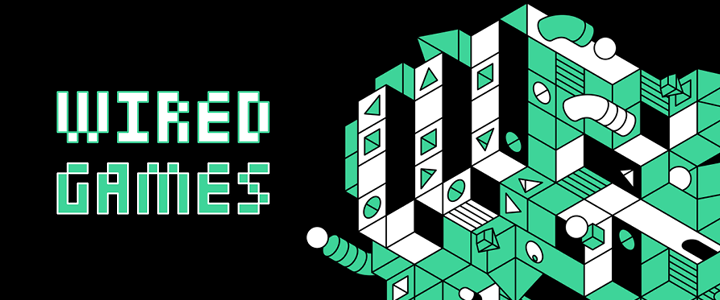 Let's talk about virtual reality. Sure, it has issues: everything from price to availability, the privilege of having the space to really embrace it, and the lack of truly distinctive VR experiences that make you say, "This isn't possible anywhere but in VR, and I can't imagine anyone having this experience without it." Sure there are games, but few that embrace VR as a necessary part of the storytelling, beyond those that embrace the in-your-face, unescapable nature of the format (so basically, horror titles).
But despite those issues, Chelsea Leah, a WIRED contributor, thinks that VR holds a ton of promise and potential for the future. She found herself enthralled by the ability to transport herself across the globe while still sitting in her seat, or empowered by the ability to get a great workout by putting her headset on and getting down in Beat Saber. She learned to meditate in virtual reality, something that had eluded her previously in IRL sessions. In her piece, she explains why, if you're worried that VR has nothing to offer today aside from jump scares and buggy first-person combat games, you should broaden your horizons a bit.
However, before you do, it's worth also reading Matthew Gault, another frequent WIRED contributor, on why the billionaires and companies behind consumer-grade VR at the moment have far less charitable goals when it comes to getting you to engage with VR and spend your money on a VR headset. To them, virtual reality is a way to placate the masses while copping out of serious social change—the kind of change required to address the biggest problems facing humanity today, from climate change to resource scarcity. It's another way to give you and me a place we can go where we feel happy and fulfilled … as long as the headsets stay strapped to our faces and we don't ever take them off.
I published both of those stories on the same day for a reason: At first, I thought it would be a fun point/counterpoint, a kind of "good vs. bad" look at the benefits and drawbacks of virtual reality. But as I edited them, I realized it wasn't a point/counterpoint at all. Both takes are valid, and both articles are entirely true. That's the complexity of games and gaming as an industry: We exist in a space where we have the capacity to both inform, delight, educate, and soothe—but also provide escapism and social soothing, a way to avoid holding our structures and systems accountable for the harm they cause, either directly or indirectly. Of course, how we reckon with that as a society isn't for me to decide, but if I have a say in it, I think it's not impossible to have our soothing, relaxing, and empowering virtual experiences and then log out to bring that energy to the real world, where we can empower ourselves and our communities, and take on the systems that try to keep us down.
But that's just my take. Give Chelsea's and Matthew's pieces a read, and then let me know what you think over at games@wired.com. The lines are always open, and operators are standing by to take your email.
Also at WIRED Games this week, don't miss Cecilia D'Anastasio's explosive report on sexual harassment and retaliation at Riot Games, which seems to be a running theme that the company has tried—with mixed success—to address. Also please read Isabelle Davis' piece on gender euphoria and gaming, and how empowering it can be for people to "try on" an identity in a video game to see if it really fits who they are, inside. It's amazing, and I know more than a few LGBTQ folks who have similar stories. Finally, a piece that was incredibly fun to edit, John Alexander's feature on how if you can learn the nuances of Twitch meme-speak, you can learn another language—and his journey to learn Mandarin Chinese. It's fun, and it's a good reminder that if you know what pogchamp and weirdchamp are, you already have the skills required to learn what liangshuang means. Have a great week!
🥽 Underwater meditation and the therapeutic benefits of VR. Chelsea Leah was skeptical when she first got her hands on a VR setup, but after a few uses, she was convinced. Donning the headset transported her to places around the world she could only hope to visit in real life, encouraged her to get moving, and brought some peace of mind in a turbulent time. And researchers say that's just the beginning.
💸 Billionaires see VR as a way to avoid radical social change. The problem with virtual reality as an industry, however, is that the people most interested in selling it to you are the same people most interested in keeping you quiet, complacent, and in no position to hold them accountable for the harm they cause society. Matthew Gault explains how billionaires would love to have you pay them to plug in to worlds they own while this world burns.
🎮 Games don't judge you for expressing your true self. If you've ever created a character in a video game that wasn't you, but maybe who you wished you could be, you must read Isabelle Davis' exploration of how games can be empowering for LGBTQ folks who struggle with living their own identities safely.
🗣️ If you can learn Twitch-speak, you can learn a language. As with any well-developed language, the emotes and phrases that Twitch regulars sling around their favorite stream chats have context, meaning, and correct/incorrect usage. If you can master that, learning a real language is within reach.
☠️ The case for launching an easy mode for difficult games. Swapna Krishna's Casual Gamer column this week explores the value of the "easy mode," and how it can be a bridge between gamers who don't have a lot of time and energy and the brilliant narratives and worlds that game developers create—even if that easy mode doesn't come at launch.
⚖️ The rot of Riot Games' culture starts at the top. Riot Games is no stranger to controversy over its corporate culture, or even to lawsuits and arbitration from employees claiming sexual harassment and discrimination. Cecilia D'Anastasio's latest report explains how the culture of sexual misconduct starts with the executive team, and how those same execs have circled the wagons to protect themselves from accusations.
🎲 Wednesday (tonight), 7-8 pm ET: Kind Words → Lo-fi beats and life advice.
🎲 Friday, 3-4 pm ET: Destiny 2 → Get lost with us.
🎲 Next Monday, 7-8:30 pm ET: The Sims → Let's create a character together!
When you buy something using the retail links in our stories, we may earn a small affiliate commission. Much like subscribing to WIRED, these contributions help fund the journalism we produce every day. Read more about how this works.