☕️ Really, LinkedIn?
| TOGETHER WITH | |
| --- | --- |
Good morning. Old guys with stories to tell, rejoice! Starting next Monday, New York City will allow bar seating for the first time in more than a year. 
Honestly? Very much looking forward to replace being alone at home with being alone at a bar.
MARKETS PERFORMANCE: 1-DAY
Bitcoin

-1.29%

$54,442.50
*Stock data as of market close, cryptocurrency data as of 5:00pm ET. Here's what these numbers mean.
Fed: Following its two-day meeting, the central bank didn't announce any big policy moves, but said it was encouraged by the pace of vaccinations and the economic recovery. No word yet on when the Fed will wind down its pandemic-era stimulus measures, like keeping interest rates at near-zero.
Markets: Stocks weren't fazed by anything the Fed said. Before closing lower, the S&P rose to an intra-day record, and the Dow was dragged down by Boeing, which posted its sixth consecutive quarterly loss.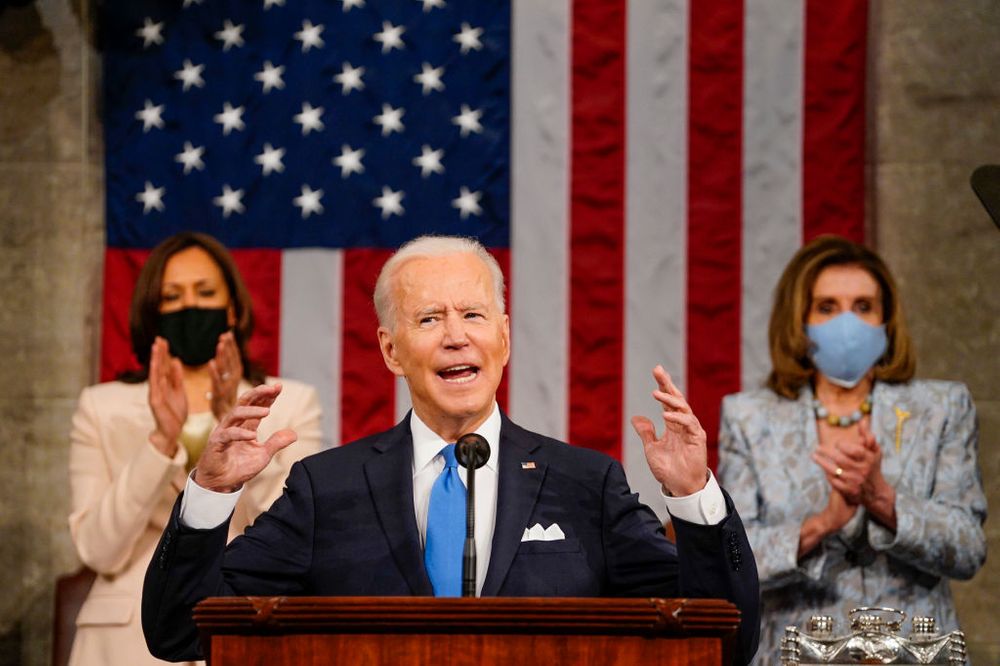 Melina Mara-Pool/Getty Images
In a primetime address to Congress last night, President Biden touted his American Families Plan, the third huge spending proposal Biden's introduced in his 99 days in office.  
The key parts of the plan: 
Universal preschool for 3- and 4-year olds, and two years of tuition-free community college for every American.
A paid leave program for new parents, a permanent expanded child tax credit, and subsidized child care for low- and middle-income families. 
The numbers: $1.8 trillion price tag = $1 trillion in new spending + $800 billion in tax credits.
How he's going to fund it 
If you ask where the oysters are from, you'll probably pay more in taxes. Biden's plan includes a) bumping up the top income tax rate from 37% to 39.6% b) nearly doubling the capital gains tax for wealthy investors, and c) giving more resources to the IRS to crack down on tax avoiders. 
"It's time for corporate America and the wealthiest 1% of Americans to pay their fair share," Biden said.
Big picture: Taken with the president's two other spending proposals, the American Families Plan represents his administration's view that the federal government can and should play a significant role in shaping the US economy. Here's a quick review of the other two bills: 
The American Rescue Plan: This was the $1.9 trillion Covid-19 relief bill Congress passed in March. It sent $1,400 in direct payments to most Americans and extended additional unemployment benefits through the summer.
The American Jobs Plan: This infrastructure-focused plan pledges $2.3 trillion to shore up the nation's roads and transit systems, and invests in next-gen building blocks like electric vehicle charging stations. It's still being negotiated on Capitol Hill. 
Looking ahead...Republicans think this $6+ trillion in spending is too fast, too furious, and they sure don't like the tax hikes. But while GOP lawmakers will likely be able to wrangle concessions from the infrastructure bill, experts say the American Families Bill could pass with just Democratic support.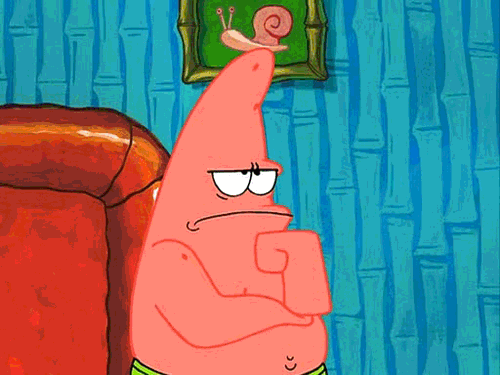 Giphy
The cryptocurrency ether hit a record high of $2,714 yesterday. The spike follows Tuesday's announcement that the European Investment Bank will sell bonds on the Ethereum network, with the aid of Goldman Sachs, Banco Santander, and Society Generale. Plus, Visa announced it'll settle transactions using Ethereum earlier this month. 
Basically, Ethereum is getting Big Finance's seal of approval.
Just like at Costco, there's nothing to be ashamed of if you're feeling lost here. Ethereum is the blockchain network that conducts transactions using ether, the name of its cryptocurrency. In other words, no central authority controls ether in the way the Fed controls the US dollar. That decentralization is what makes crypto, crypto. 
So what can you do with Ethereum? Run exchanges, take out loans, send ether to family and friends, and more. Most non-fungible tokens (NFTs) run on its tech, too, like CryptoKitties' digital cat platform.
Zoom out: Some, like Shark Tank's Kevin O'Leary, think ether will always be the silver to bitcoin's gold. Right now, one bitcoin = more than 20 ether.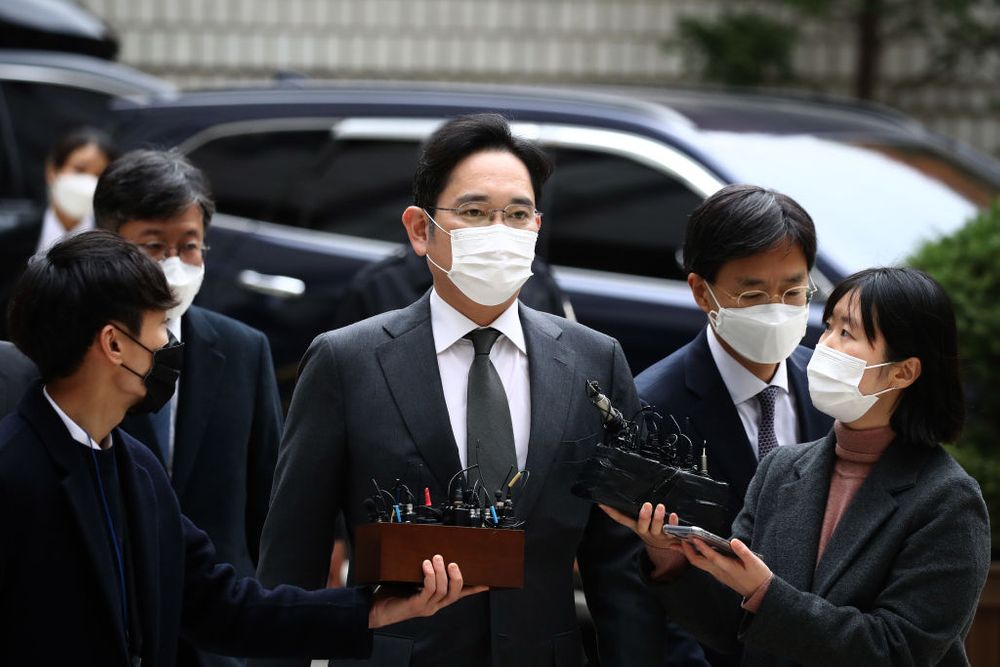 Samsung Vice Chairman Jay Y. Lee. Chung Sung-Jun/Getty Images
The Samsung heirs said they'll pay approximately one Cave of Wonders in inheritance tax following the death of Samsung chairman and family head Lee Kun-hee last year. Ringing in at $10.8 billion, it's the biggest inheritance tax...ever.
The family will also donate 23,000 artworks and antiques that make most museums look like glorified Beanie Baby collections, featuring Dalí, Monet, Picasso, Park Soo-keun, Lee Jung-seob, and many other iconic artists.
They said the donations will "uphold [Lee Kun-hee's] legacy and contribute to the creation of a better society."
"Uphold his legacy" = "overhaul his reputation"
Lee Kun-hee was sentenced to three years in prison after evading taxes on a then-secret inheritance from his father. And the family scandals didn't stop there: Lee Kun-hee's son Lee Jae-yong (above) served one year behind bars for bribery. 
Big picture: South Korea is looking forward to a windfall the family says is "three to four times the government's total estate tax revenue last year." It'll collect the $10.8 billion across six payments over five years, giving the country's richest family time to gather a) bank loans b) cash from dividends, and possibly c) divestments from Samsung holdings.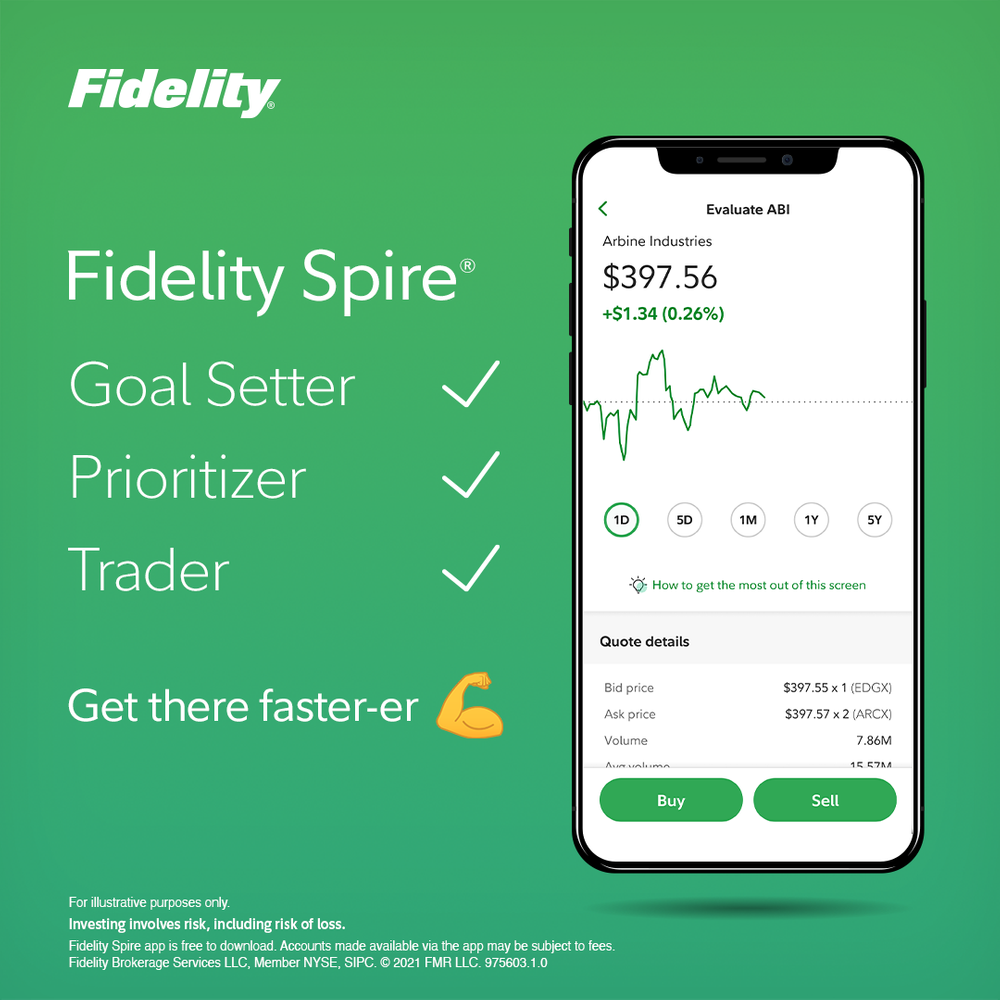 No, not the dinner plan—although a nice light chicken piccata does sound delish. 
We're talking about the plan you make to reach your financial goals. And making that plan and reaching those goals is easier than ever thanks to the Fidelity Spire app.
It's the FREE app that helps you create a goal based plan and then put that plan into motion.
But let's be clear, how you put those plans into motion is up to you. If you'd rather trade on your own, their simplified trade ticket streamlines the whole process. And if you'd rather have your investments managed for you, you can use the app to set that up. 
So no matter how you're thinking about your financial future, the Fidelity Spire app can help.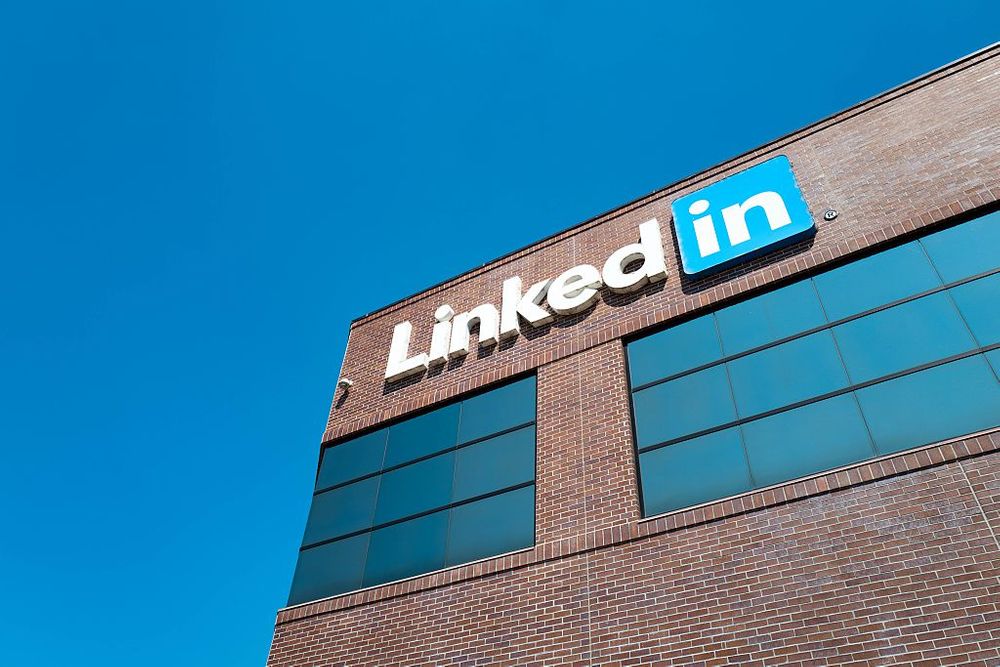 Getty Images
Stat: LinkedIn did more than $3 billion in ad revenue during the year ending March 31, Microsoft said Tuesday. That's more annual ad revenue than Snap or Pinterest.
Quote: "That's incorrect." 
On the Today show, Dr. Anthony Fauci responded to podcaster Joe Rogan who said that healthy, young people should not get the Covid-19 vaccine. Dr. Fauci pushed back, saying that even though young people may not develop symptoms or serious illness, they could become vectors for the coronavirus and spread it to more vulnerable populations. He said young people should "absolutely" get vaccinated.
Read: How to have better arguments online. (The Guardian)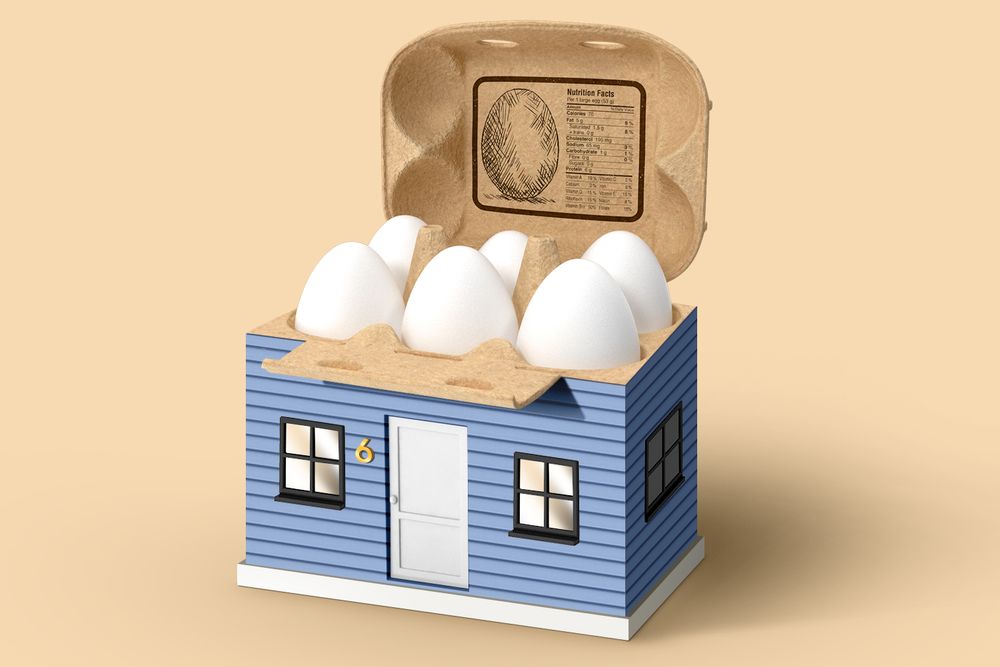 Francis Scialabba
Tractor Supply, the rural US retailer famous for carrying everything except tractors, said that half of the 11 million chickens it sold in 2020 were to new customers. CEO Hal Lawton credited the surge to millennials moving from big cities and upgrading their sad window herb boxes to backyard coops in suburbs and less-populated areas. 
Big picture: If it feels like all your friends are living their Little House on the Prairie fantasies, it's because they are. Homeownership rates are growing fastest among people under 44, and in February, rural population growth among millennials increased 3%, according to Prevedere.
"I think all of us have been wondering if that generation will eventually conform to normal generational activities like householding," Lawton said about millennials during the company's earnings call, where the company also reported a 42.5% total sales increase YoY. 
Looking ahead...as big cities that emptied out at the start of the pandemic open back up, Tractor Supply isn't worried about young people ditching the simple life. The retailer plans to open 80 new stores in 2021.
Not too early for this drink. Heineken 0.0 is the alcohol-free beverage you can have anytime. Like while reading your favorite morning newsletter, or even while writing this here ad. With all of Heineken's balanced taste and none of the alcohol, start sipping soon.*
Investing in innovation? Tap into the world of robotics, healthcare tech, and AI through a single trade. The ROBO Global ETFs provide investment exposure to cutting-edge technology companies. Start investing here.*
Goodell bear hugs: The NFL Draft kicks off tonight in Cleveland. We know that Trevor Lawrence will go first to the Jacksonville Jaguars, but what happens after that? Here is your preview. 
Four more years? For the wannabe Nate Silvers, this interactive map allows you to play around with different scenarios for the 2024 election. 
For your second monitor: A live stream of the Great Moose Migration in northern Sweden.
*This is sponsored advertising content
If you're not sure what to talk about on your first post-vaccine date, try bringing up some of these wild headlines—but just know that only three of them are real. Can you (or your date) guess which is the faker?
Sorry Arizonans, we made up the food fight one 
✤ A Note From Heineken 0.0
Must be 21+ to purchase, please drink responsibly.