The Daily PetaPixel for 04/06/2021
By Jaron Schneider on Apr 05, 2021 05:42 pm
In March, Instagram was reportedly working on a version of its app that was designed specifically for children. Today, four Democratic lawmakers have expressed concern over the project, and have written a letter to CEO Mark Zuckerburg asking fourteen pointed and technical questions about the initiative.
By Ted Kritsonis on Apr 05, 2021 05:02 pm
It may not have come as a surprise for those with ears to the ground in the mobile phone industry, but LG is officially walking away. Despite that, it does leave something of an imaging legacy behind.
By Jaron Schneider on Apr 05, 2021 04:21 pm
The personal data of over half a billion Facebook users was posted online over the weekend. It appears to have been collected in 2019 through a vulnerability Facebook patched that year, but security professionals believe it could still be useful to cybercriminals.
By Michael Zhang on Apr 05, 2021 03:21 pm
If you're a video game enthusiast who's also trying to get into photography, Texas-based photographer Miles Morales has a creative new video series for you: he's teaching photography skills through the photo modes in popular games.
… [visit site to read more]
By Alan Adler on Apr 05, 2021 02:04 pm
Many of us enjoy quality. Be it a car or a lens, there's a pleasure in using quality things. And in the case of lenses, how perceivable is the quality of the images captured?
… [visit site to read more]
By Jaron Schneider on Apr 05, 2021 01:43 pm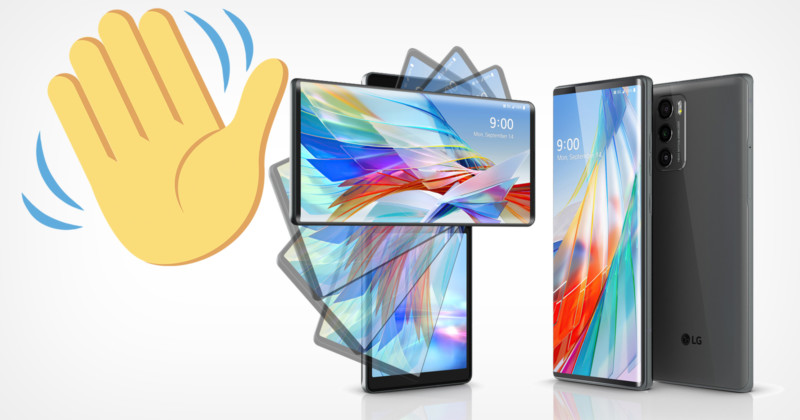 Following rumors, the LG today confirmed that it is shutting its mobile division down amid mounting losses. The company had been known for its "quirky" and unusual designs that were produced as the company tried to differentiate its devices.
By Brian Matiash on Apr 05, 2021 01:12 pm
For the past few years, I've been content with keeping my entire photo editing worldview pegged to the Adobe ecosystem. Anything that Lightroom couldn't handle, or that required more refined content-aware heavy-lifting, was offloaded to Photoshop. And that's the way things went for a very long time.
By Jaron Schneider on Apr 05, 2021 12:50 pm
NASA/ESA Hubble Space Telescope has re-released an image of the Veil Nebula that it originally featured back in 2015. This time, significantly more detail has been made visible thanks to new processing techniques.
By Jaron Schneider on Apr 05, 2021 12:06 pm
While Apple's latest M1 MacBook Pro is less than six months old, the company is apparently working on the next generation of the laptop powered by the M2 chip, according to a new report.
By Kebs Cayabyab on Apr 05, 2021 11:29 am
There was a time when I would always shoot wide open, and it hurt my progress. The kit lens that came with my camera had a slow aperture, so getting blurry or creamy background was quite unusual unless the subject was close.
… [visit site to read more]
By Jaron Schneider on Apr 05, 2021 11:24 am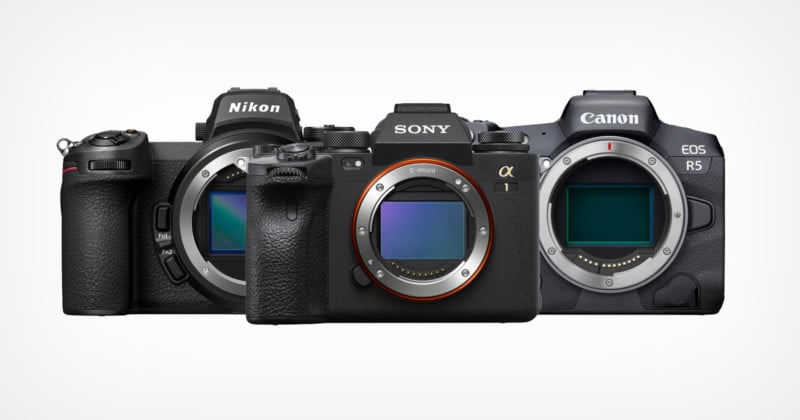 The camera industry may finally be stabilizing according to new data published by the Camera and Imaging Products Association (CIPA), as 2021 has is off to its best start since 2017.
Earlier Stories:
Great Reads in Photography: April 4, 2021
VSCO in Talks with Pinterest to Be Acquired: Report
Photographer Captures Aurora Over Iceland's Erupting Volcano
Sigma I-Series Lenses vs Sony G Compact Primes: No Losers Here
FIMI Launches the X8 Mini Drone, Competes Directly with the DJI Mini 2
Copyright © 2021 PetaPixel, All rights reserved.
You are receiving this email because you opted in via our website. 
PetaPixel · 2944 N 44th St Ste 100 · Phoenix, AZ 85018-7258 · USA
You can update your preferences or unsubscribe from this list.