The Daily PetaPixel for 04/07/2021
By Jaron Schneider on Apr 06, 2021 05:02 pm
Designer and commercial architecture photographer George Moua has designed and 3D printed a highly unusual photo tool that he calls a stereoscopic "wiggle lens." In short, it allows you to combine multiple frames shot with a single lens into a moving image that appears to have depth.
By Jaron Schneider on Apr 06, 2021 04:32 pm
The global smartphone sensor market was not slowed down by the pandemic, as a new report states the segment saw a total revenue of $15 billion in 2020 which is up 13% year over year. Sony still dominates the field, but its once ironclad grip has slipped slightly.
By Jaron Schneider on Apr 06, 2021 03:43 pm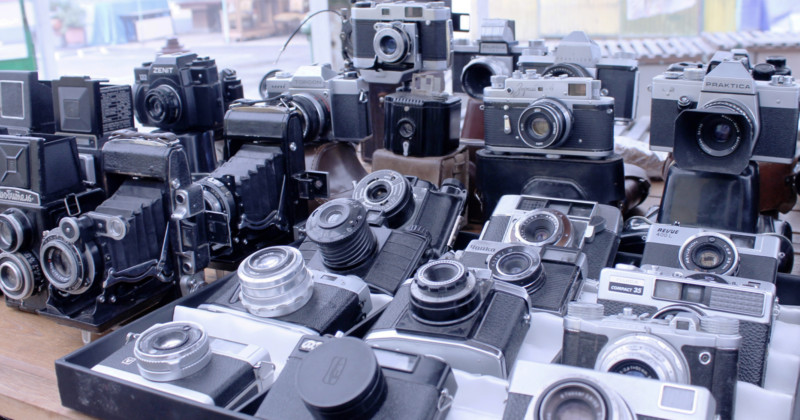 The used camera market is booming if a recent cash investment of £49.8 million (~$69 million) that MBP.com just raised is any indication. The company claims to "recirculate" about 300,000 pieces of equipment a year and expects to pass $139 million in revenue in 2021.
By Jaron Schneider on Apr 06, 2021 03:16 pm
Clubhouse has teamed up with Stripe to launch Clubhouse Payments, a monetization feature that will allow anyone to send money directly to speakers on the platform. Even better, 100 percent of the money sent via Clubhouse Payments will go to the selected creator.
By Jaron Schneider on Apr 06, 2021 02:05 pm
A panel of judges has ruled in favor of the Metropolitan Museum of Art over a copyright case. Florida-based photographer Lawrence Marano alleged that the museum stole his 1982 photo of the band Van Halen in the 2019 exhibition Play It Loud: Instruments of Rock and Roll.
By Michael Zhang on Apr 06, 2021 01:49 pm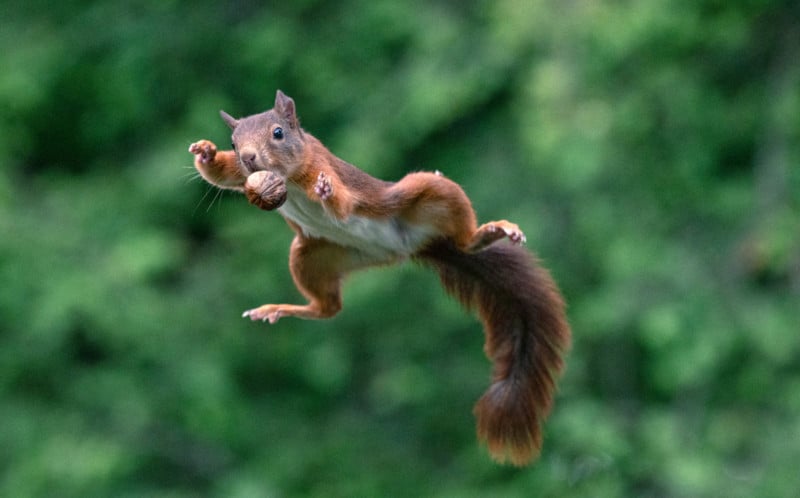 Photographer Niki Colemont has spent a considerable amount of time over the past five years photographing the red squirrel, and one of his focuses has been catching the little creatures in mid-air as they jump from tree to tree.
… [visit site to read more]
By Jaron Schneider on Apr 06, 2021 12:45 pm
Apple's M1 MacBooks are impressive, but they come with what many PC users would define as an unforgivable caveat: they cannot be upgraded with more RAM or storage capacity. That was the belief, but it might actually no longer be the case if you're willing to void your warranty.
By Michael Zhang on Apr 06, 2021 12:33 pm
Polaroid founder Edwin Land was a visionary tech titan of his time, and as is common with pioneering entrepreneurs, Land had unusual foresight into where technology was headed. Here's a neat video from 1970 in which Land accurately predicts the coming age of smartphone cameras in everyone's pocket.
… [visit site to read more]
By Jaron Schneider on Apr 06, 2021 12:10 pm
Nikon has bought a majority stake in the U.S. startup Morf3D, an aerospace supplier that has a list of high-profile customers internationally including Boeing. The Japanese camera company's investment comes ahead of an expected boom in small satellite production.
Earlier Stories:
Lawmakers Want Details on Facebook's Instagram for Kids
LG Leaves a Trail of Photo Innovations Behind As It Exits Mobile
533 Million Facebook Users' Info Was Leaked Online
Photographer Using Video Game Photo Modes to Teach Photo Skills
How Much Does Lens Sharpness Matter?
Copyright © 2021 PetaPixel, All rights reserved.
You are receiving this email because you opted in via our website. 
PetaPixel · 2944 N 44th St Ste 100 · Phoenix, AZ 85018-7258 · USA
You can update your preferences or unsubscribe from this list.