The Daily PetaPixel for 04/22/2021
By Michael Zhang on Apr 22, 2021 01:49 am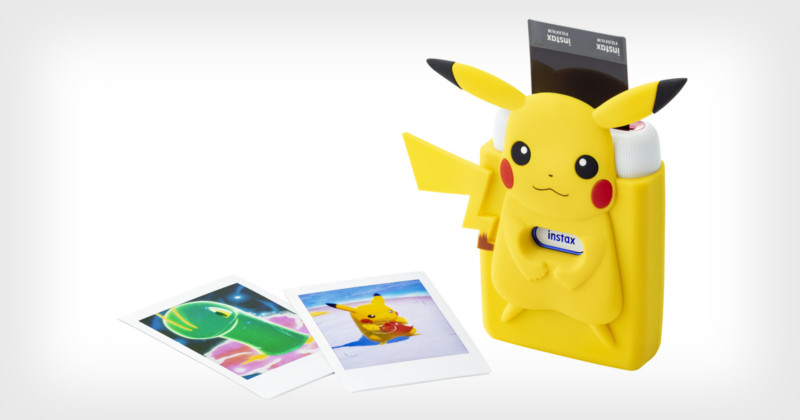 Fujifilm and Nintendo have teamed up to create a new smartphone printer that lets Nintendo Switch gamers print out their in-game photos as Instax instant photos. It's called the Instax Mini Link for Nintendo Switch Smartphone Printer.
… [visit site to read more]
By Ryan Mense on Apr 21, 2021 11:00 pm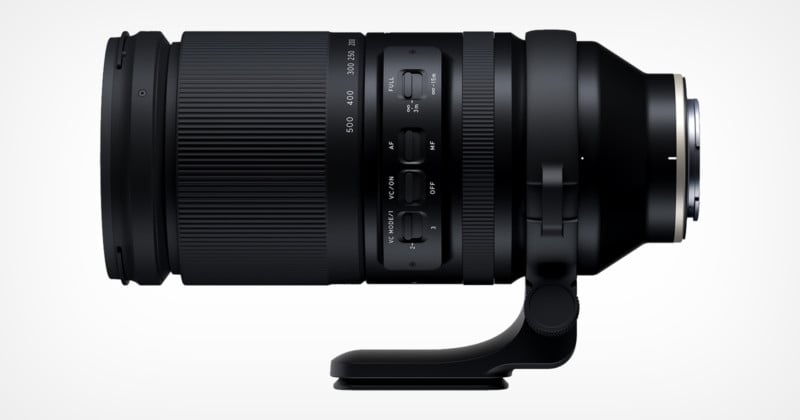 Tamron has announced the 150-500mm f/5-6.7 Di III VC VXD, the company's first full-frame super-telephoto zoom lens for Sony mirrorless cameras. Where the Tamron 150-600mm has proven popular for DSLRs, the new 150-500mm is sure to entice Sony sports and wildlife photographers as well as other long-lens shooters with its focal length, compactness, and price.
By Jaron Schneider on Apr 21, 2021 11:00 pm
Tamron has announced the 11-20mm f/2.8 Di III-A RXD variable wide-angle zoom lens for Sony E-Mount APS-C mirrorless cameras. Tamron says that it is the world's first ultra-wide-angle zoom lens in its class to feature a consistent f/2.8 aperture.
By Anete Lusina on Apr 21, 2021 06:43 pm
The latest Tamagotchi model, Tamagotchi Pix, adds a touch of augmented reality with a built-in camera that allows players to take photos with their digital pet along with a few other additional gameplay features.
By Jaron Schneider on Apr 21, 2021 04:50 pm
Kandao is going all-in on high-quality, VR-ready, 360-degree video with its newly-announced Obsidian Pro. The company is calling it the "world's-first cinematic 360-degree camera with 8 APS-C sensors" to offer 24 million pixels of high-resolution 12K capture.
By Jaron Schneider on Apr 21, 2021 04:12 pm
All About Photo (AAP) has announced the winners of its 2021 "Mind's Eye" competition. The sixth annual competition saw entries from 23 different countries and was judged by a panel of 10 experts who narrowed the winners to a selection of 40 impressive images.
By Jaron Schneider on Apr 21, 2021 03:28 pm
Canon hasn't missed that the EF version of the 100mm f/2.8 macro lens has been popular as a portrait lens for some time and asked Kahran and Regis Bethencourt of CreativeSoul Photography to take the new RF model for a spin. Together, they show the insane image quality this new optic can deliver.
By Anete Lusina on Apr 21, 2021 02:02 pm
ZY Optics has annoucned four new ultra-fast Mitakon Speedmaster T/1.0 cinema lenses for filmmakers, covering a variety of focal lengths and lens mount compatibility encompassing Micro Four Thirds, Super 35, and Full-Frame.
By Serge Ramelli on Apr 21, 2021 01:19 pm
Want to get the best out of your photos this year? Using one photo as an example — a photo I took in Paris with a Canon 5D Mark II to prove it can be done with a camera of nearly any age — I will show five easy tips that will make dramatic differences in your images.
By Jaron Schneider on Apr 21, 2021 12:33 pm
Photographer and "time travel photographer" Patrick McNicholas has spent the last three years compiling historic images from the Tulsa Race Massacre and recreating them in the same location in the modern-day to create final photos that blend the past and present.
By Albert Dros on Apr 21, 2021 12:22 pm
After the release of the Sony 12-24mm f/2.8 G Master lens, I thought that that was it: Sony finally released my dream lens. But on a call with Sony a few weeks ago I was told that "something was coming, and it had my name on it."
… [visit site to read more]
By Anete Lusina on Apr 21, 2021 11:21 am
Prior to his passing, Prince Philip arranged for the royal family photographer to be situated inside a fake church pillar to allow him to capture personal moments during Prince's funeral.
Earlier Stories:
Sony's Airpeak Drone Can Hold Position and Stabilize in 44 MPH Winds
Nikon Updates Firmware of Entire Z Series Mirrorless Lineup
Apple's New iPad Pro Has M1 Chip and 'Liquid Retina Display'
Wandrd Refreshes Prvke Bag Series, Launches Photo-Focused Prvke Lite
Apple Launches a Colorful Series of Redesigned iMacs Powered by M1
Copyright © 2021 PetaPixel, All rights reserved.
You are receiving this email because you opted in via our website. 
PetaPixel · 2944 N 44th St Ste 100 · Phoenix, AZ 85018-7258 · USA
You can update your preferences or unsubscribe from this list.