☕️ Everything is expensive
| TOGETHER WITH | |
| --- | --- |
Good morning. Imagine for a moment that you're on a failing first date. In a last ditch effort your date asks you the standard icebreaker question, "If you could bring one thing to a deserted island, what would it be?" You try to think of something to impress them: a book? A copy of the 2011 comedy Hall Pass? But then you remember the coolest thing you can think of: your CoolCabanas. Your date gasps and through excited tears asks, "You mean the world's best beach shelter?" They immediately propose. 
That's why we are sending 30 beach cabanas to readers for this month's giveaway. You can enter to win by referring friends to the Brew with your unique referral link: 1 referral = 1 entry in the raffle. The contest runs for exactly one week.
| | | | |
| --- | --- | --- | --- |
| | Nasdaq | 13,657.17 | |
| | | | |
| --- | --- | --- | --- |
| | S&P | 4,188.13 | |
| | | | |
| --- | --- | --- | --- |
| | Dow | 34,312.46 | |
| | | | |
| --- | --- | --- | --- |
| | Bitcoin | $37,633.38 | |
| | | | |
| --- | --- | --- | --- |
| | 10-Year | 1.558% | |
| | | | |
| --- | --- | --- | --- |
| | Moderna | $169.26 | |
*Stock data as of market close, cryptocurrency data as of 5:00pm ET. Here's what these numbers mean.
Covid-19: Moderna will apply for FDA authorization next month to administer its coronavirus vaccine to kids as young as 12. Half of US adults are now fully vaccinated.
Economy: Republicans are planning to offer President Biden a nearly $1 trillion infrastructure package this week. Biden's initial plan had been to spend $2.3 trillion. 
Markets: Energy, healthcare, and financial stocks sent the major indexes down yesterday, but the latest readings of consumer confidence and the housing market offered good news on the economic recovery.
Francis Scialabba
Do Amazon's marketplace policies make shopping on the internet more expensive?
Washington, DC, Attorney General Karl Racine thinks so, which is why he sued Amazon over antitrust allegations yesterday. 
Those allegations: Amazon's restrictive agreements with third-party sellers limit their ability to sell products for less on other e-commerce sites, artificially inflating prices and reducing competition. 
Until 2019, the suit says, Amazon flat-out banned sellers on its marketplace from offering their items for cheaper elsewhere.
When lawmakers started snooping around, Amazon threw out that rule...then ended up replacing it with a clone, Racine said. If sellers try to list products on other sites for a lower cost, Amazon will allegedly bury them on its site.
In a statement, Amazon said Racine "has it exactly backwards—sellers set their own prices for the products they offer in our store...and like any store we reserve the right not to highlight offers to customers that are not priced competitively."
Why it's a big deal
Actually...if we're being honest...the lawsuit itself isn't a huge deal. It was filed only in DC, not federal court, and Racine didn't invite other AGs to the party, as is common in these types of cases. So overall, the lawsuit doesn't have a lot of teeth.
But it's important in many ways, too. It's believed to be the first time that Amazon's been sued by the US government over antitrust allegations. It also strikes at the core of Amazon's retail business: its marketplace, which brings in more than half of the company's total sales.
Bottom line: Amazon now joins Facebook and Google, which have both been hit with antitrust lawsuits. Those cases will be slower moving than you on a Saturday morning, and experts say the tech companies have the advantage due to the current structure of antitrust law.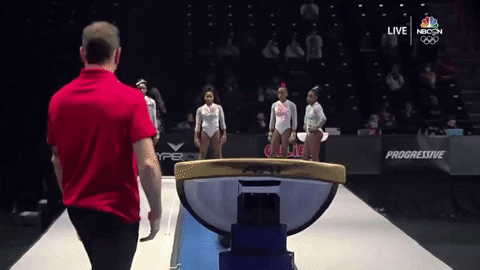 Giphy
It's no Yurchenko double pike, but Vimeo became the 11th company to be spun off from IAC yesterday when it went public on the NYSE. 
IAC, a holding company, is known for prolific dealmaking; previous spin-offs include Match Group, Expedia, and LendingTree.
Vimeo's no longer an "indie version of YouTube" 
CEO Anjali Sud told The Verge that, under her leadership, it's become "more like a Slack or a Dropbox model, but for video." Vimeo's main business is software as a service, or Saas, that makes it easier for the Average Joe's Gymnasiums of the world to create and distribute video content. 
The strategic pivot is paying off. In the first quarter of 2021, Vimeo reported…
$89.4 million in revenue, a 57% annual increase 
$3.3 million in net profit, compared to a $20.3 million loss last year
Looking ahead...Sud told Barron's that Vimeo's growth will slow later this year as face masks come down and in-person happy hours come back, but should pick back up in 2022.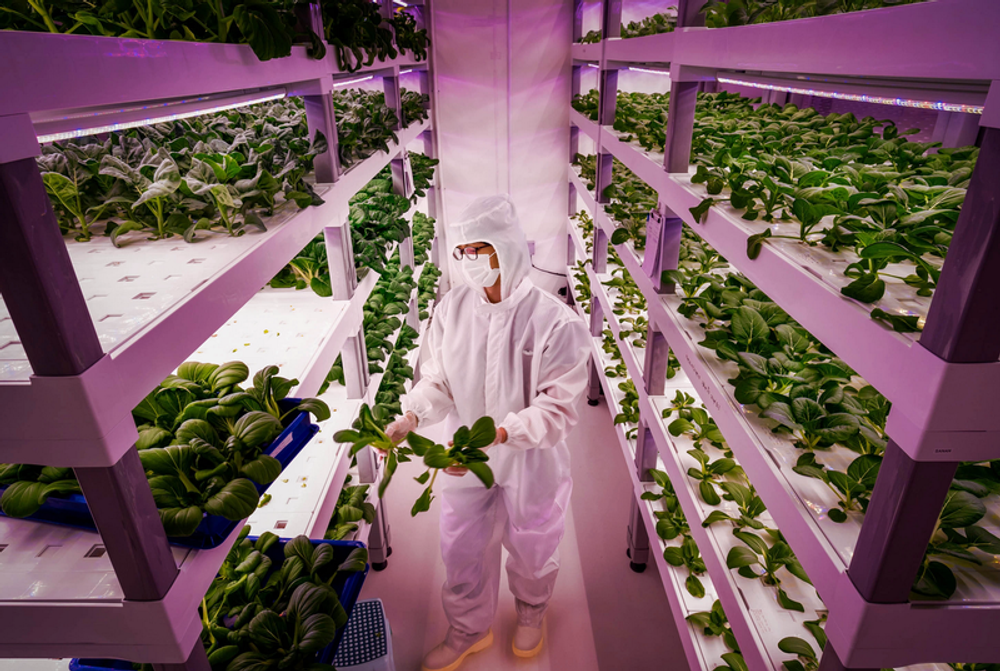 Lianoland Wimons, Sgverticalfarming1, CC BY-SA 4.0
Yesterday, Bowery Farming announced a $300 million fundraising round that included A-list investors like Natalie Portman, José Andrés, and Lewis Hamilton. Justin Timberlake also chipped in.
The startup, now valued at $2.3 billion, grows produce using indoor vertical farming setups. Its 13 varieties of greens are sold in 850 stores, and with its new funds it'll build additional farms and expand into new crops including tomatoes, strawberries, and carrots.
Sci-fi farming is catching on
Climate change concerns and a renewed focus on the food supply chain have contributed to increased investor appetite for indoor farming. Last year, global VC investment in indoor farms tripled to almost $1.9 billion. 
Bowery's deal is the biggest on record for the industry, but competitors have scored plenty of dough in recent months, including BrightFarms ($100 million last October), "Omakase" strawberry grower Oishii ($50 million in March), and AppHarvest, which SPAC'd in February and is now worth $1.5 billion. 
Zoom out: The indoor farming sector is growing but is still just a wee seedling. In 2019, California grew nearly 4x more pounds of lettuce than all indoor-grown veggies across the country combined. 
Look, not every headline has to be groundbreaking–especially if what we are saying is technically, ingeniously true.
But the question is, when it comes to trading, how do you actually make smarter decisions?
Well, that's where Decision TechSM from Fidelity comes in. It gives you great value along with Fidelity's quality trade executions. 
Simply put: Decision TechSM provides you technology and tools to help you make better decisions. 
But helping you make better decisions isn't where Fidelity stops. Thanks to the Fidelity price improvement difference, they helped investors save over $1.5 billion on trades last year.*
So let's recap: You want to trade. You want to get the best price for your trade. You want to make smarter trading decisions. 
You want all that? Then you should check out Decision TechSM from Fidelity.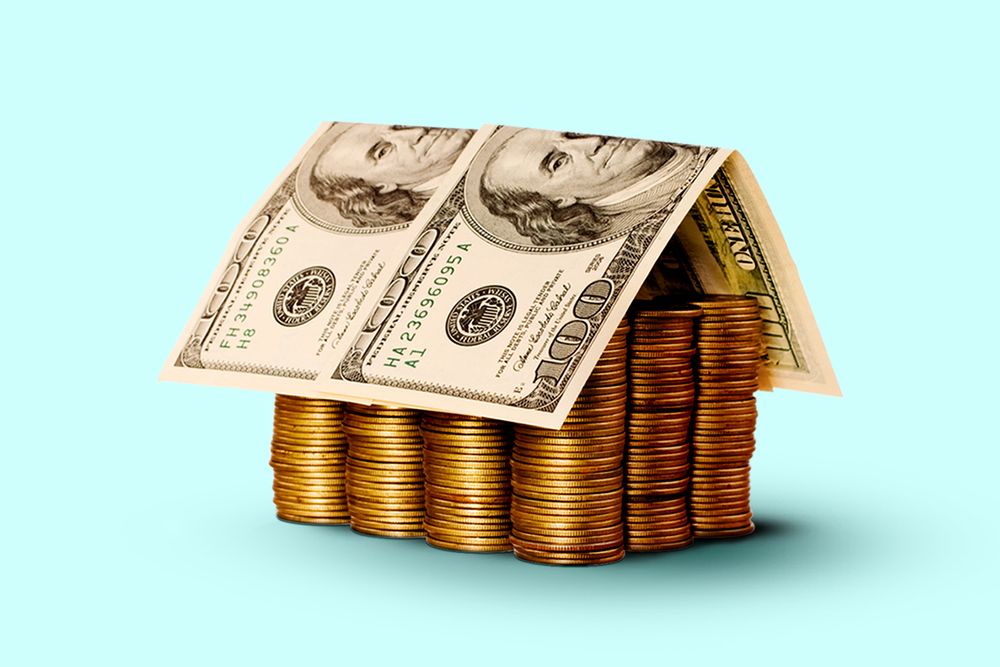 Francis Scialabba
According to the latest US housing data...
Sales are
: New home sales in April fell almost 6%, more than analysts expected. Every region saw a decline except the West, which was up ~8%. 
Prices are
: The median price of a new home jumped 11.4% in April to $372,400.
Those are connected. The number of homes for sale remains low, and expensive lumber and supply chain shortages are delaying new ones from being built. The backlog of new homes sold in April but awaiting construction rose 16.5%, the most since 2006, Bloomberg reports. 
Big picture: Redfin CEO Glenn Kelman rounded up some anecdotes from this "bizarre" housing market yesterday:
63% of surveyed buyers said they put in a bid without seeing a property in person. 
Sales are closing an average 1.7% above asking price, despite home prices already rising 24% annually.
Lenders have called employers to confirm buyers have permission to WFH after the pandemic. 
Best for last: One would-be homebuyer promised to name her first-born after the seller. She didn't get the house.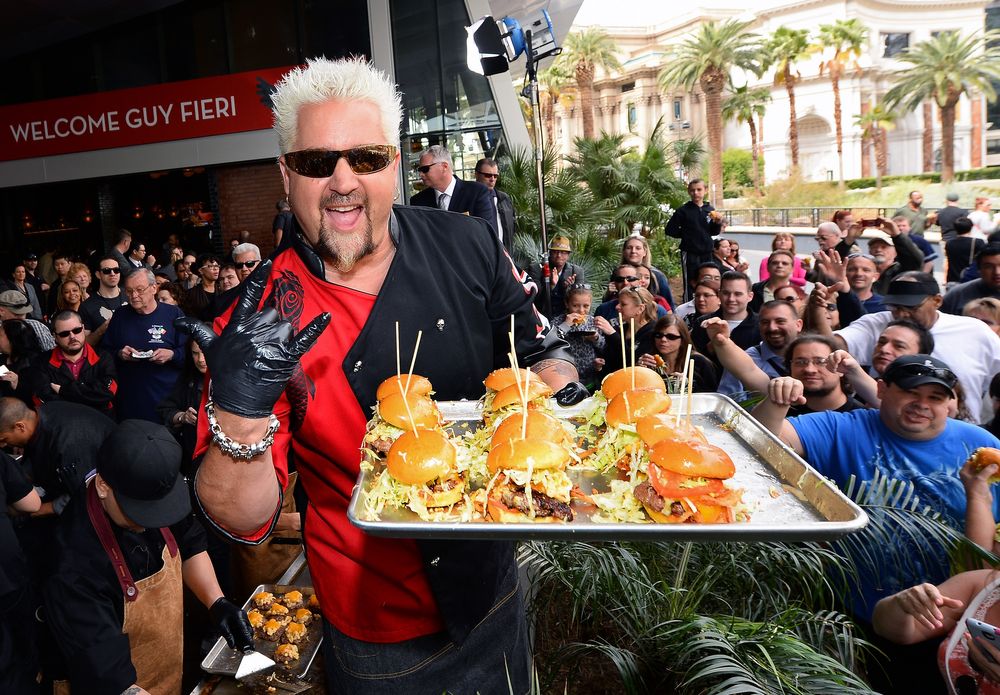 Ethan Miller/Getty Images
Stat: Guy Fieri's new deal with the Food Network will earn him $80 million over three years, according to Forbes, making him the highest-paid chef on cable TV. And it's still a good deal for the network. Fieri's show Diners, Drive Ins, and Dives generated more than $230 million in ad revenue last year, according to Kantar. 
Quote: "I made a mistake. I must say now that, very very very importantly, I love and respect China and Chinese people."
Actor John Cena apologized to China after calling Taiwan, which China considers its sovereign territory, a "country" while promoting the new Fast & Furious film. Critics body-slammed the former pro wrestler for capitulating to the Chinese government, but on the other hand many Chinese social media users didn't think the apology was sufficient.
Read: A super helpful primer on machine learning. (MIT)
CoolCabanas
CoolCabanas are so easy to set up, you can live out your fantasy of being a newly divorced billionaire on a beach vacation without taking off any of your jangly bracelets. You can of course just use CoolCabanas like a normal person, but to each their own.
Whatever beach fantasy you have (get your mind out of the gutter) we are giving away 30 CoolCabanas to make it come true. You can enter the giveaway by sharing Morning Brew with everyone you know and love using your unique referral link. 
And remember...the more people you refer, the more likely you'll be spending the summer under the world's best beach shelter, because 1 referral = 1 entry.
The raffle is next Wednesday, so start racking up your referrals now. 
*US winners only. For more rules, see terms and conditions here.*
Souring on your sweet tooth? Sakara's Metabolism Super Powder can help you curb sugar cravings and keep you feeling full for longer. Supercharge your metabolism for 20% off with code MAYBREW.*
Sommel-yay. Wine lovers, you're about to jump for joy: Wine Access, the official partner of the MICHELIN® Guide, is offering Brew readers access to their first-of-its-kind MICHELIN subscription. Receive rare wines selected in tandem with sommeliers at MICHELIN-starred restaurants by signing up today.*
Background music: Stop by the lofi cafe for chill beats and a coffee shop vibe, all wrapped in a retro interface. 
Put the "I" in Ikea: Here's a collection of home accessory and furniture projects to make yourself, ranging from a simple vase to a legit velvet sofa.
*This is sponsored advertising content
A number of countries have banned their airlines from flying over Belarus following the forced landing that led to the arrest of a dissident journalist. Here's our question to you: Can you spot Belarus on this map?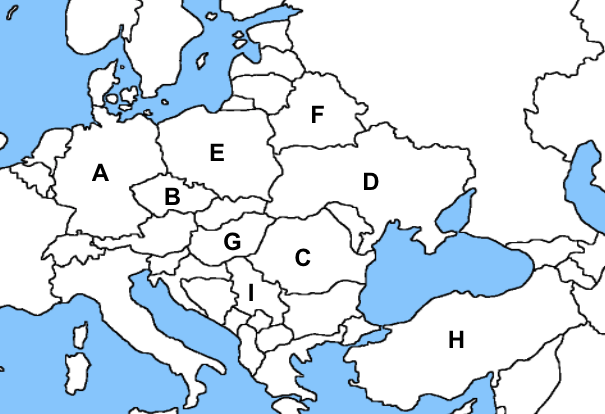 ✢ A Note From Fidelity
Investing involves risk, including risk of loss. 
* Based on aggregate savings on all Fidelity equity, options & ETF orders in FY 2020. Data sourced from all marketable SEC Rule 605 equity/ETF orders (100-9999 shares) and marketable option orders (1-100 contracts) executed in 2020. Source: IHS Markit.
Fidelity Brokerage Services LLC, Member NYSE, SIPC, 900 Salem Street, Smithfield, RI 02917