☕️ Drug drama
| TOGETHER WITH | |
| --- | --- |
Good morning. New ocean just dropped. Yesterday, the National Geographic Society said the Southern Ocean surrounding Antarctica would join the Arctic, Atlantic, Indian, and Pacific as the fifth world ocean because of its unique geographic features.
And while it's still an infant, the Southern Ocean is quickly becoming a fan favorite. "Rimmed by the formidably swift Antarctic Circumpolar Current, it is the only ocean to touch three others and to completely embrace a continent rather than being embraced by them," according to NatGeo Explorer at Large Sylvia Earle.
| | | | |
| --- | --- | --- | --- |
| | Nasdaq | 14,020.33 | |
| | | | |
| --- | --- | --- | --- |
| | S&P | 4,239.18 | |
| | | | |
| --- | --- | --- | --- |
| | Dow | 34,466.24 | |
| | | | |
| --- | --- | --- | --- |
| | Bitcoin | $35,967.71 | |
| | | | |
| --- | --- | --- | --- |
| | 10-Year | 1.448% | |
| | | | |
| --- | --- | --- | --- |
| | GameStop | $220.39 | |
*Stock data as of market close, cryptocurrency data as of 4:00pm ET. Here's what these numbers mean.
Markets:

The S&P notched a

record close

despite a new report that showed prices grew at a rapid clip in May. GameStop stock

tumbled

after a busy Wednesday when it announced a new executive team, a share sale, and an SEC investigation into trading activity.

Government:

The US budget deficit for this fiscal year has

topped $2 trillion

, but the monthly deficit for May was the lowest it's been all year. Government spending fell while tax revenue jumped the most since last July.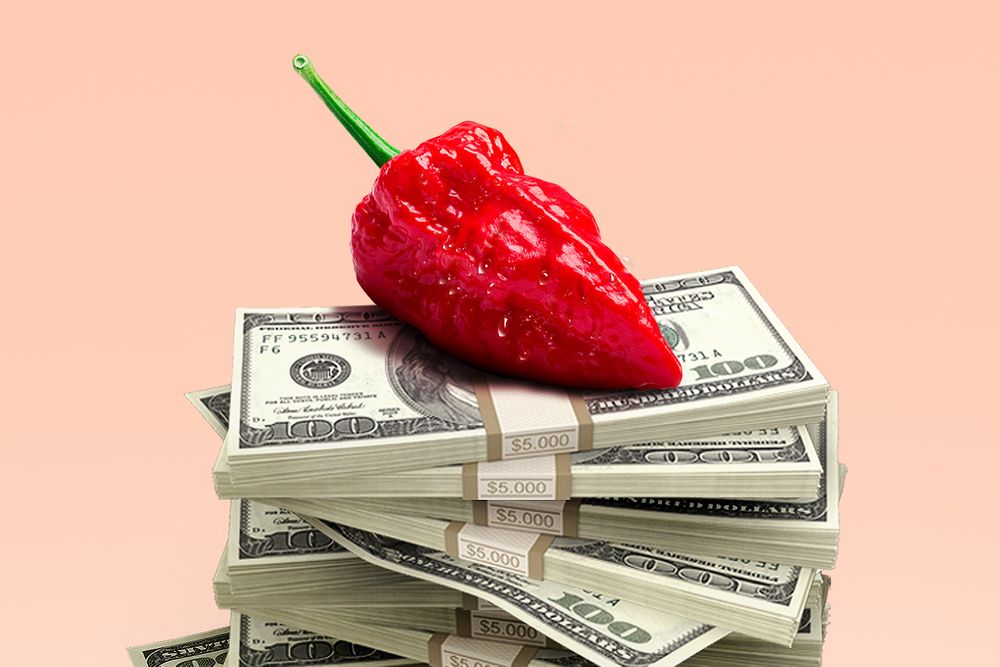 Yesterday, a trio of indicators showed that the US economy is waking up from its pandemic slumber with the adrenaline of someone who chased a Red Bull with a 5-hour Energy.
1. Consumer prices: They jumped 0.6% from April to May and 5% from last year, the fastest annual increase since 2008. Driving the price increases were…
Airfare, food, and beef

Household furnishings, boosted by a record price increase for floor coverings

But mostly used vehicles, which accounted for a third of May's total price hikes
2. Labor: Jobless claims, which track the number of Americans filing for unemployment benefits, dropped for the sixth straight week to 376,000. That's the lowest number since last March, when most businesses were forced to close and unemployment spiked.
3. Wealth: US household wealth climbed to a record $136.9 trillion in Q1 thanks to rising values of stocks and homes. For perspective, that's a 3.8% increase from the previous quarter and almost double Americans' wealth from 10 years ago. 
Could the economy use some A/C?
Headlines blaring that inflation is rising at its fastest pace in decades have set off alarm bells for consumers and some prominent economists, who warn that trillions of dollars in stimulus measures + ravenous shoppers = a recipe for runaway prices. 
Many experts, however, think consumer prices have hit a peak. A few reasons why:
This inflation reading compares May 2021 to May 2020, when prices were in the dumps during the onset of the pandemic. When you compare prices to 2019, they rose

just 2.5%

in May.

Prices are rising the most in the sectors that got hit the worst by the pandemic (transportation, hospitality, apparel). They should eventually stabilize.
Bottom line: The economy appears to be firing on all cylinders but one: a serious worker shortage that's led to the largest number of job openings on record.
In a memo earlier this week, Goldman Sachs told employees they had to report their vaccination status by noon yesterday. The bank has been adamant about getting people back into the office ASAP and said the only way to do that is by logging if, when, and what kind of vaccine employees got.
Is that allowed? The Equal Employment Opportunity Commission has mentioned multiple times that it's totally legal for companies to 1) require vaccines and 2) ask about vaccination status. The main reason why most companies haven't done it is because there's a whole mess of legal considerations and logistics that would make even the most skilled HR team shudder.
On Monday, a group of nurses in Houston

staged a walkout

after the hospital they work for said they would need to get the Covid vaccine or face losing their jobs.
Big picture: Other big banks like JPMorgan and Bank of America have opted to offer employees incentives to report whether they've been vaccinated instead of requiring disclosure.
Hugh R Hastings/Getty Images
Yesterday, President Biden arrived at the UK's Cornish coast for the three-day G7 summit. G7 = a group of the world's wealthiest democracies (Canada, France, Germany, Italy, Japan, the UK, and US).
Besides having to pretend they enjoy the full English breakfast, these leaders also need to partake in some delicate conversations, including…
Climate change: The G7 lays the policy groundwork for October's G20 summit, which in turn informs the UN's big November climate conference. The G7 is reportedly discussing plans to phase out sales of new gas-powered cars by 2030, protect 30% of their lands and waters from pollution, and help lower-income countries cut emissions. 
Covid: Wealthier countries are answering calls to share their vaccines. G7 leaders are expected to announce they'll be giving 1 billion doses out in the coming year. 
Geopolitics: Biden's looking for a united front of democracies to confront the twin challenges of China and Russia. That could include an international infrastructure partnership to offset China's Belt and Road Initiative. 
Looking ahead...Biden follows up the G7 with a NATO summit next week and a meeting with Russian President Vladimir Putin, whom he's expected to confront on issues including cybersecurity.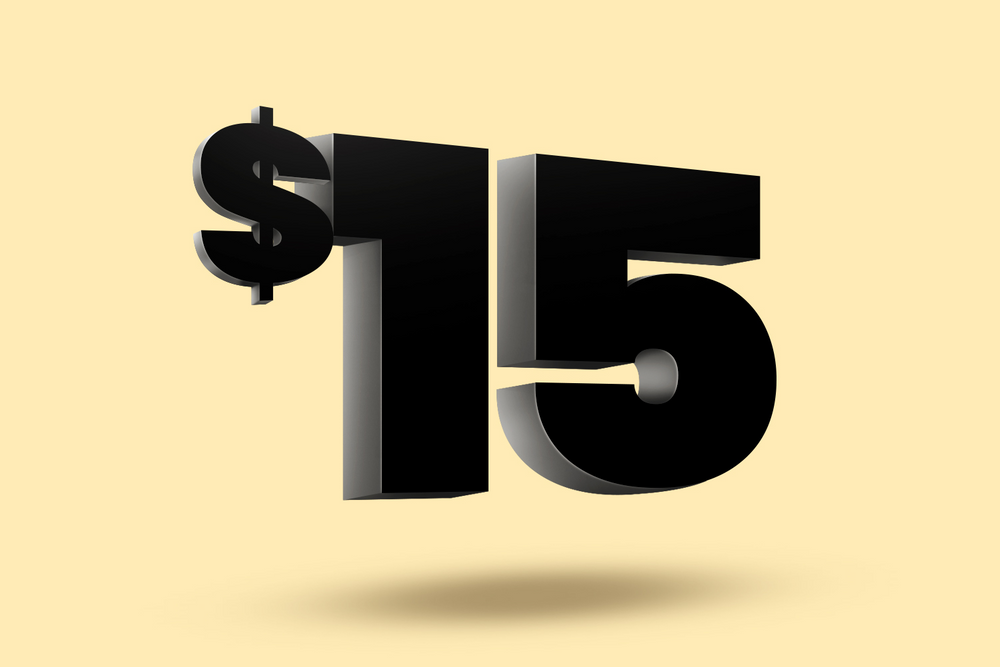 In 2018, Amazon raised its starting wage to at least $15 an hour—and it's higher in more expensive markets. That's more than double the federal minimum wage. For many families, that increase in take-home pay means being able to pay for things like car repairs, tuition, and healthier food choices.
Take Nelly Nelson. She's an Amazon employee in Opa-Locka, Florida—one of 8,000 Amazon employees in South Florida.
Before Amazon, Nelly worked at a home improvement store for 12 bucks an hour. For Nelly, the extra money can be the difference between eating fast food and eating healthy.
That's why Nelly started working at Amazon Opa-locka. "$15 an hour definitely does better for me in my life," she says.
Learn more about the difference Amazon's increased minimum wage has made in the lives of employees.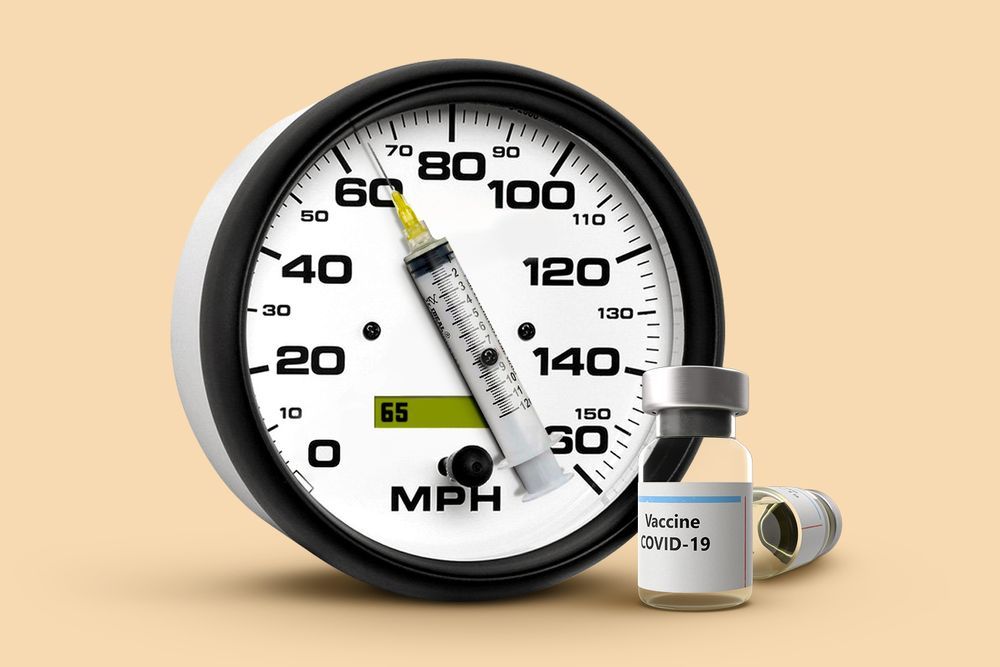 Francis Scialabba
Stat: Over the last week, China has been vaccinating an average of 20 million people a day, according to Nature. At this rate, it would vaccinate the entire population of the US in a little over two weeks.
Quote: "Probably the worst drug approval decision in recent US history."
Harvard Medical School professor Aaron Kesselheim resigned from an FDA advisory panel after the agency approved Biogen's potentially game-changing but also controversial Alzheimer's drug. Three members of the advisory panel have now quit following the decision. 
Read: The dark, democratizing power of the social media stock market. (New Yorker)
Hulu has live sports and HBO Max has Mare, but now Netflix has something just as powerful: merch. The streaming service launched Netflix.shop yesterday to sell Lupin throw pillows, a Yasuke clothing line, and products from other Netflix content that may pop off in the future.
Netflix has done collabs with retailers including Walmart, Sephora, and Target to sell clothes and other branded items from its most bingeable shows, but this is the company's first step into selling those products itself.
Josh Simon, the head of Netflix's consumer products division, told the NYT that with its own online storefront the company will be able to ship you your BoJack Horseman Prozac (pending) faster—we're talking within days of a character trending on Twitter. To launch the store, Netflix partnered with Shopify, the titan of product drops and unwieldy checkout traffic.
Zoom out: When the home of Bridgerton released its earnings report in April, things were about as hot as Season 2 with no Duke. Dipping a toe into e-commerce is one piece of Netflix's larger plan (like getting into video games) to stand out in the crowded streaming market.
+ For more analysis on Netflix's merch play and retail news in general, go sign up for Retail Brew.

Francis Scialabba
The feeling of getting a 5/5 on the Brew's Weekly News Quiz has been compared to hearing an epic song from the 2000s playing at CVS.
It's that satisfying. Take the quiz. 
Earlier, we told you about Nelly Nelson. Now we're gonna tell you about Amazon's neighbors in Opa-Locka. François Theodore and his wife run Sylvia's Cafe down the street from Amazon's fulfillment center in Opa-Locka. They say they've been able to make it through the pandemic in part because their neighborhood Amazon employees, like Nelly Nelson, have become loyal customers. Learn more about how communities benefit from Amazon here.
Follow Friday: Are you happy? What makes you happy? Do you have a message to tell the world? That's all this TikTok account asks people, and their answers are inspiring.
The Euros are here: This summer's premier soccer tournament kicks off today, and the best part? The games are during the day, which will make for excellent WFH background viewing. Here's the schedule.
Brew mini: Practice for tomorrow's full crossword puzzle with today's mini puzzle. 
Green thumb: Watch the transformation of a Japanese larch bonsai tree here, and if you have far, far less patience than the guy who grew it, skip ahead to the 8-, 13-, and 21-minute marks.
It's summer and you're busy packing for the beach, so here's a quick brain teaser: What common phrase is represented below? 
rcon ebsan crtaosr easp
Mixed vegetables (corn, beans, carrots, peas)