☕️ Thank Netflix
| | |
| --- | --- |
| Together with | |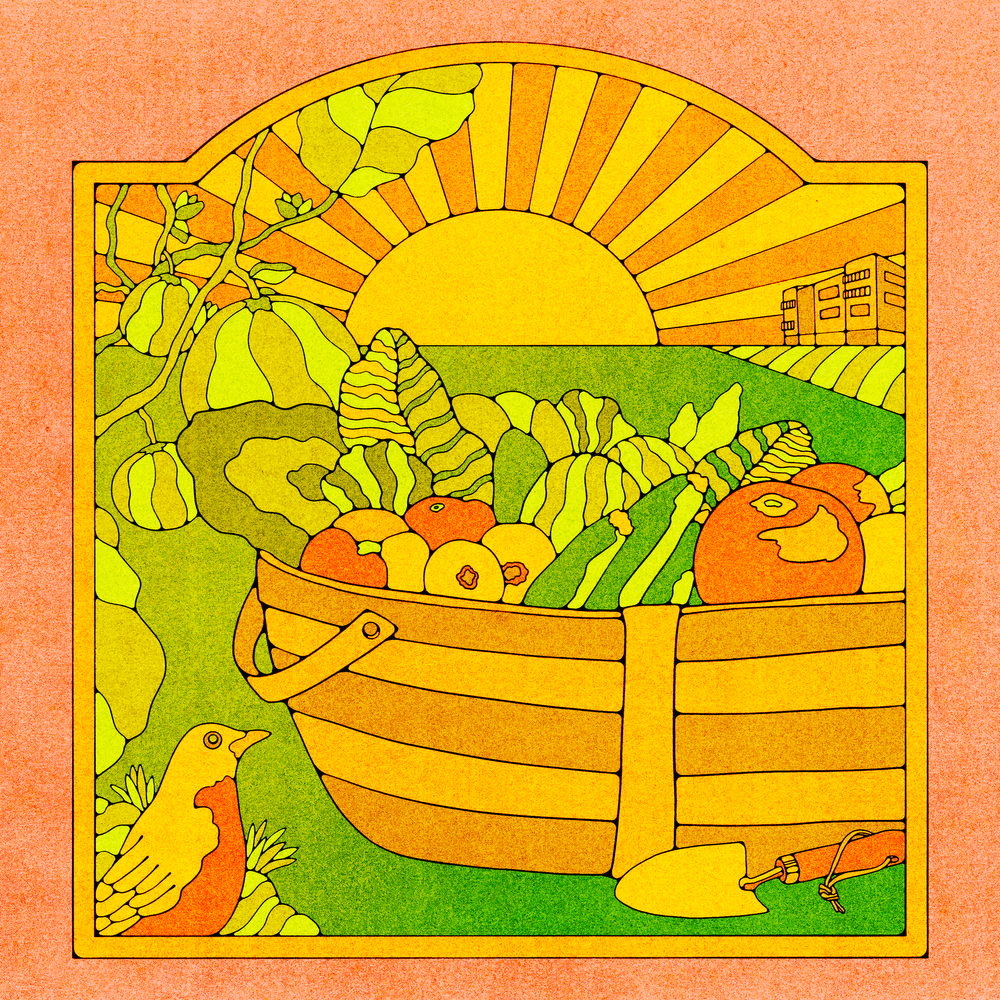 Kate Dehler
| | | | |
| --- | --- | --- | --- |
| IN THIS ISSUE | José Andrés on mayo | Advice for your first job | F1's moment is now |
Good morning. I know I always appreciate when people give me recommendations, so I'll pay it forward with a few things I've been into lately. 
Watching: Ethos

on Netflix. It's an emotional Turkish drama that opens a window into the country's cultural divisions, with superb acting and therapy sessions galore.

Reading: Train Dreams

, a novella by Denis Johnson. Yes, novella means short (you're welcome), but it doesn't take Johnson long to transport you to the backwoods of Idaho at the turn of the 20th century. Next up I think I'll dive into the

Broken Earth trilogy

.  

Traveling: OK, I lied, now I'm requesting your recs for under-the-radar stops for a road trip from Seattle to LA. Thanks in advance
—Neal Freyman
Icebreakers with…Chef José Andrés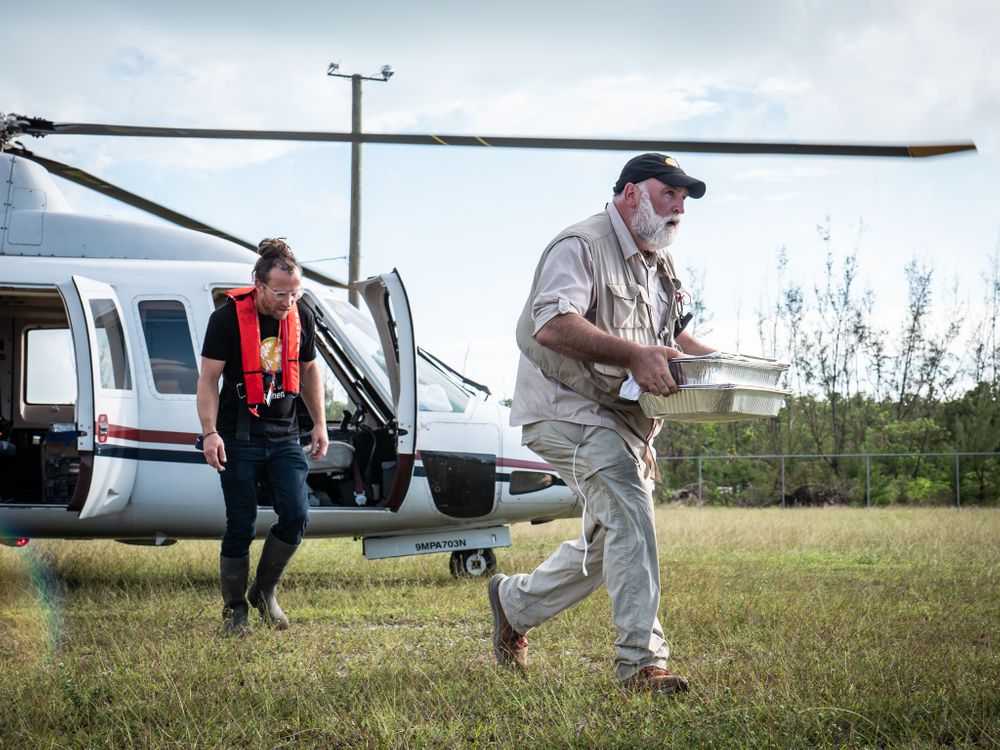 Samantha Higgins (WCK)
There are six days left to donate to Morning Brew's fundraiser for World Central Kitchen and secure a copy of our digital cookbook, Brunch with the Brew. Let's chat with the man behind the mission: José Andrés. 
Andrés owns some of the hottest restaurants in NYC, LA, DC, and Vegas, but you may also know him as a Nobel Peace Prize nominee leading disaster recovery efforts around the world. Andrés founded World Central Kitchen (WCK) following the 2010 Haiti earthquake, and he and his nonprofit have continued traveling to areas hit by natural disasters to provide communities with fresh meals. 
During the pandemic, WCK's #ChefsforAmerica program has partnered with thousands of local restaurants to distribute 36 million meals across 400+ cities.
You and WCK recently spent some time in India serving meals to frontline workers. Can you tell us about your experience there?
It's a very difficult situation India is facing, but I was so impressed with the deep dedication of the hospital staff who are working around the clock to respond to the crisis. 
We got to meet this group from the Civil Defense that's taking 2,000 meals from our kitchens and distributing them to 70 locations where volunteers and first responders are working. It's the people of India coming together to heal and feed the people of India—it's really amazing.
Back home, do you see #ChefsforAmerica winding down as we move out of the pandemic, or continuing in some other form?
We are continuing our work in many cities, obviously not as many as the peak because we are seeing the need go down, which is overall a good sign. We launched a new program in New York and a few other cities called WCK Direct, which is a text-to-order service for people to receive meals. We are really excited about this model because it lets households order meals when they need them. They don't need to go stand in line for hours, and instead can pick up a meal from a restaurant or get it delivered, which hopefully makes it a little easier for families to get through the day. 
What meal do you cook for yourself/your family the most?
We make a lot of stews at home, simple dishes like the ones my wife and I grew up with in Spain. Chickpeas and spinach, lentils, vegetables—this is the way we usually eat.
You only get to eat one condiment for the rest of your life. What is it?
I have to say mayonnaise. It is incredible, you can use it for anything. Sandwiches, eggs, cakes…the sky is the limit! And it's the key ingredient to WCK's famous ham and cheese sandwich—we usually add a little ketchup and oregano to the sauce, but mayo on its own works, too. I love mayo, it really is so versatile and magical.
What's one of the best kitchen tricks you've learned?
There are so many! You'll just have to follow me on TikTok for the best ones…maybe you can start with making cocktails in the snow. It's summertime now, but you'll have something to dream about for next winter.
Donate and support World Central Kitchen's work through our fundraiser and we'll send you a copy of our cookbook as thanks. This interview has been lightly edited and condensed for clarity.

SPONSORED BY THE WALL STREET JOURNAL
Decisions, Decisions
We make countless decisions—both big and small—every day of our lives. Go back to the office or WFH? Switch jobs or go back to school? To invest or not to invest? 
Decisions are what define our lives—so it's important that they be informed decisions as often as possible.
That's where The Wall Street Journal comes in. They provide readers with accurate reporting and insight—without bias or agenda—so you can make informed decisions about your life, career, and future.
Trust your source. Trust your decisions.
You can access every bit of The Wall Street Journal for just $4 a month when you click this link here.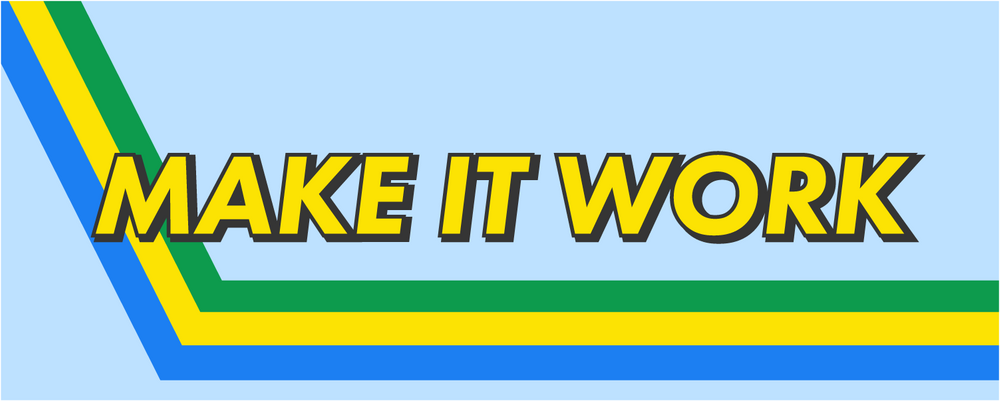 Each week, Morning Brew's Head of People Ops Kate Noel answers reader-submitted questions about work in 2021. 
Hi, Kate. I just graduated from college and am about to start my first-ever job. I'm very excited, but a bit nervous as well. Any tips and/or advice for recent college grads starting out in the workforce?—Kimo            
How exciting! My advice to you and all recent college grads is to act like a sponge. You are going to learn many things for the first time, like navigating workplace culture, managing relationships, and figuring out whether you enjoy the work you're doing (studying things and actually doing them for your job is not the same thing!). Listen more than you talk and be open to new opportunities that may be outside of your daily tasks. Going through this process, however overwhelming, will teach you more about yourself and can help set you on a successful career path. 
Oh, and one more thing: Find a mentor and never let them go. Maintaining a relationship with someone who's been there, done that can help you avoid making preventable mistakes and boost your learning curve exponentially. We're running a new mentorship program here at the Brew and I've received very positive feedback about it so far. 
Something bothering you at work? Ask Kate here.
F1 Is Having a Moment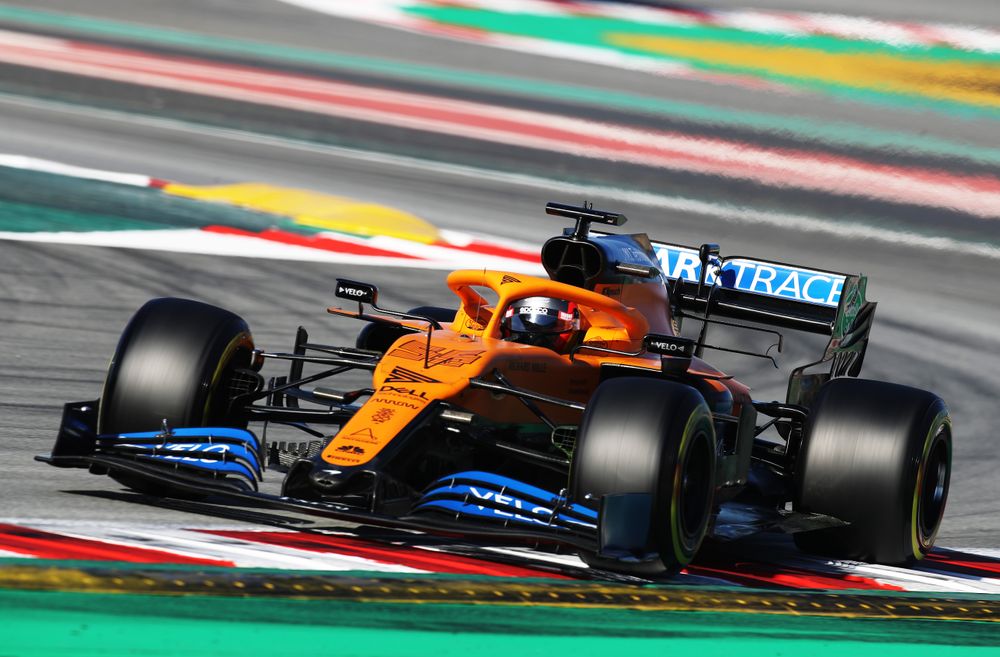 Mark Thompson/Getty Images
Ask your friends what they're doing this morning and you might get an answer along the lines of, "I'm making an omelette and seeing if my guy Max Verstappen at Red Bull can pull off a win at the Styrian Grand Prix." 
They are, of course, talking about Formula 1, an auto racing league that's been popular in Europe and Asia but has recently found an eager audience in the US. Six races into the season, TV ratings on ESPN are up 50% from last year and 36% from 2019. 
Last week, Formula 1

re-upped

its partnership with the sports merchandise retailer Fanatics after sales on the online F1 store popped 40% globally in 2020.

The Brew's Formula 1 Slack channel is the fastest-growing micro-community at the company.
F101: A Formula 1 season typically consists of 20+-races in glamorous locations like Monaco, Abu Dhabi, and Portugal. 20 drivers across 10 teams compete using a points-based system, and in recent years it's been dominated by a single driver: Britain's Lewis Hamilton—sorry, Sir Lewis Hamilton—who races for the Mercedes team. 
But Formula 1 has been around since 1950. Why are Americans just talking about it now? 
Probably Netflix. Much like when The Queen's Gambit spiked the popularity of Chess.com, the F1 docuseries Drive to Survive, which debuted in 2019, has introduced American viewers to the intricate strategy, powerful machinery, and soap opera-style storylines that F1 has to offer. 
"It's got to be the single most important impact in North America," McLaren Racing's CEO Zak Brown said recently. "Almost every comment you get out of someone out of the US, they reference Drive to Survive."
So where to next? 
It's going to sound cliche, but...Miami. F1 has added a race there for the 2022 season, which—along with Austin—makes for two races held in the US on the same calendar.
Mayor Francis Suarez, known for using Twitter to cajole crypto millionaires and tech startups to relocate to his city, is unsurprisingly bullish. "It's going to be huge. And I think it's going to be something that redefines who we are. I think this is one of those macro events, like Art Basel. They actually change the city. It's got that kind of power," he told The Drive about the new F1 race. (Oh right, he's also watched all three seasons of Drive to Survive.) 
Bottom line: The Netflix-F1 synergy may present an important lesson for media CEOs. Industry guru Dylan Byers explained that anyone with sports rights should "build the drama, the storylines, and you'll get major ROI with live events themselves." In other words, "Your sports unit and your documentary series unit should be talking to one another."
SPONSORED BY WALMART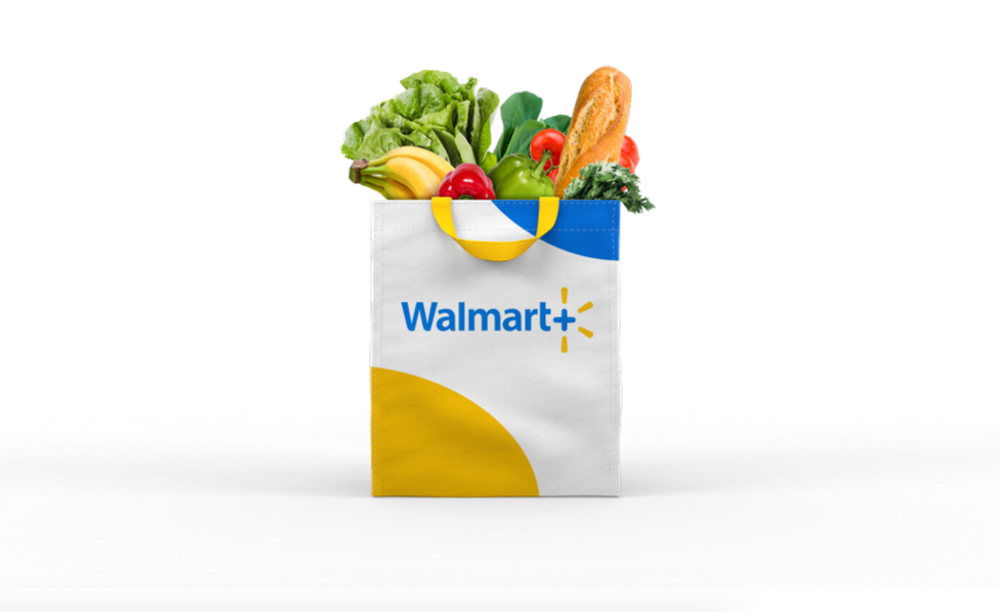 It's Sunday, so here's an easy one: Would you like to save time and money? You said "YES" in all caps, right? Great, well let us introduce you to Walmart+, the membership that can save you both time and money. You'll get free same day delivery* on all the fresh groceries and more that you need to grab from Walmart, without having to grab them yourself. Here's a 15-day free trial just for you.
Open House
Welcome to Open House, the newsletter section that isn't afraid to feature a property that boasts about a walk-in freezer for wild game. We'll give you a few facts about a listing, and you try to guess how much it costs.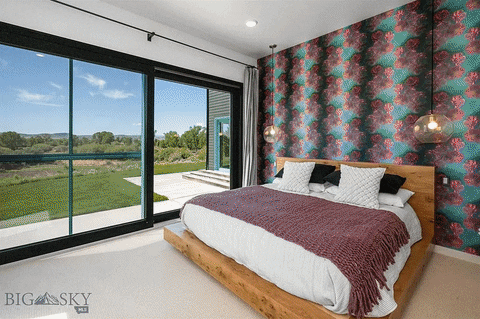 Big Sky MLS
It's hard to find a luxury property in Montana that doesn't resemble a log cabin, but we did it. This modern ranch in Three Forks, Montana, is about 30 minutes from Bozeman and conveniently located among five separate mountain ranges. It sits on 200+ acres of land and is perfect for an urban cowboy. Amenities include:
3 beds, 4 baths in the main house (+ a separate guest home)

A six-car, insulated garage, perfect for your cold trucks

Solar-powered everything
How much to escape to the mountains and never look back? Answer's at the bottom of the email.
Just Click It
*An alcohol-free Heineken? We'll drink to that! If you need us, we'll be enjoying a tasty, alcohol-free, 69-calorie Heineken 0.0. Drink it anytime, anywhere—even right this second. Sip it here.
*This is sponsored advertising content
Meme Battle
Welcome back to Morning Brew's Meme Battle, where we crown a single memelord every Sunday. Today's winner is Gabriella Cisneros in Milwaukee.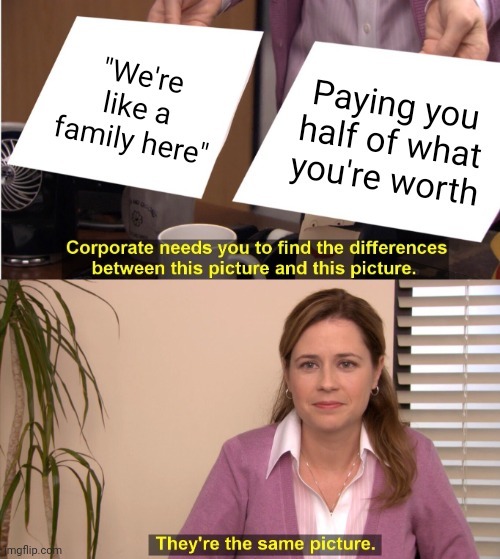 This week's challenge: You can find the new meme template here for next Sunday (it's a July Fourth special). Once you're done making your meme, submit it at this link. We'll pick a new memelord for next week's Sunday Edition and provide you with another meme template to meme-ify. 
We think you should share the Brew. Not only is it a smart thing to do for your friends, it's also the smartest way to get showered in free Brew swag and exclusive content.
Your referral count: 0
Click to Share
Or copy & paste your referral link to others:
morningbrew.com/daily/r/?kid=8e8ccc8f
✳︎ A Note From Walmart
*$35 order minimum.  Restrictions apply.
✤ A Note From Heineken 0.0
Must be 21+ to purchase, please drink responsibly.