☕️ Checking in
| TOGETHER WITH | |
| --- | --- |
Good morning. Got any plans for your lunch break? Join us on Twitter Spaces at 12:30pm ET for an interview with WSJ reporter Eliot Brown, one of the authors of an excellent new book on WeWork. We'll be asking him softball questions like, "How did WeWork's branding tap into millennials' desire for spiritual connection amid the vapidness of corporate America?" 
See ya then!
| | | | |
| --- | --- | --- | --- |
| | Nasdaq | 14,498.88 | |
| | | | |
| --- | --- | --- | --- |
| | S&P | 4,323.06 | |
| | | | |
| --- | --- | --- | --- |
| | Dow | 34,511.99 | |
| | | | |
| --- | --- | --- | --- |
| | Bitcoin | $29,922.21 | |
| | | | |
| --- | --- | --- | --- |
| | 10-Year | 1.223% | |
| | | | |
| --- | --- | --- | --- |
| | Chipotle | $1,574.35 | |
*Stock data as of market close, cryptocurrency data as of 4:00pm ET. Here's what these numbers mean.
Markets:

For further evidence that you shouldn't get too caught up in single-day market swings, stocks

surged yesterday

after a steep fall on Monday. Chipotle stock got a big bump in after-hours trading when the company said that in-person diners had flocked back to stores last quarter.

Covid:

The highly contagious Delta variant now accounts for

83% of US cases

, up from 50% in early July, per the CDC.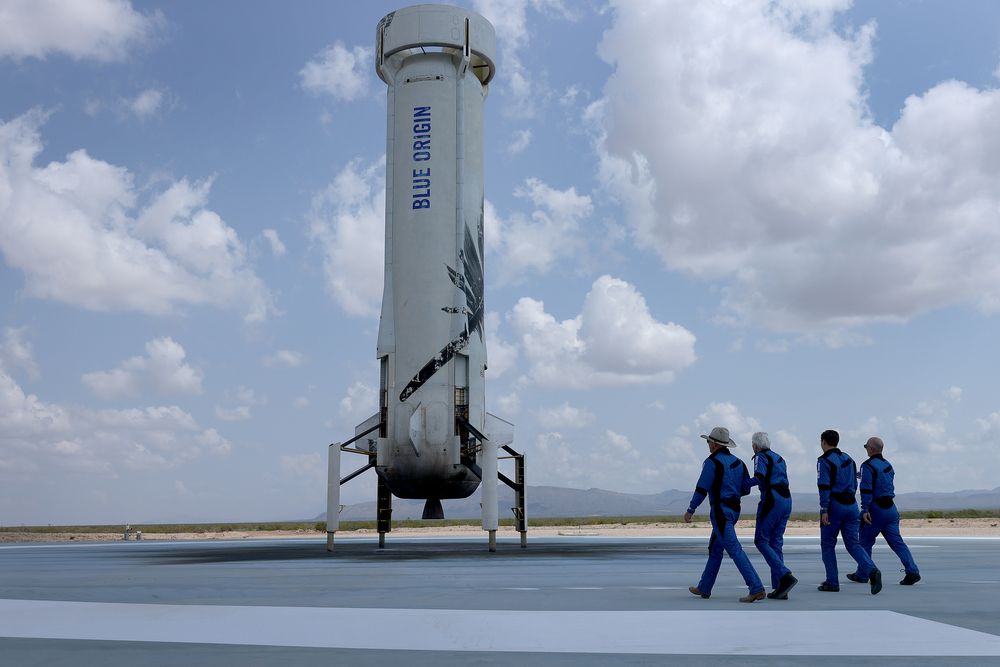 Joe Raedle/Getty Images
After Blue Origin's New Shepard crew returned safely following an 11-minute flight to space, Jeff Bezos said he wanted to "thank every Amazon employee, and every Amazon customer because you guys paid for all this."
You're welcome.
Wait—what exactly did we pay for? Now that Bezos and Richard Branson have both completed their flights, what's next for the space tourism industry? 
By the numbers
The suborbital space tourism market could be worth $8 billion by 2030, according to analysts at Canaccord Genuity. That would require over 1 million potential customers wealthy enough to afford the ticket and be interested in going to space.
After he landed yesterday, Bezos said sales for private seats on Blue Origin flights (two more of which are planned for this year) are already approaching $100 million. "The demand is very, very high," Bezos said.
7,600 people participated in the auction for a seat on yesterday's Blue Origin mission; the winning bid was $28 million, which "

stunned

" execs, according to the NYT.
For now, space tourism companies are courting the Saint-Tropez crowd. Virgin Galactic, the company that launched founder Richard Branson to space earlier this month, promised that its astronauts would be outfitted in spaceflight suits tailored by Under Armour and served post-flight drinks, such as the "Beyond the Clouds Cocktail."
Reality check: While space tourism news has gotten the recent buzz, it's just a small slice of the overall space market, which is currently dominated by SpaceX. In its big report on the space industry, Morgan Stanley identified the 10 drivers of a space economy that could grow to $1 trillion by 2040. Space tourism is just one of those drivers. 
Bottom line: More than anything else, these launches have been great marketing vehicles for the industry. Space-tech startups have raised $3.6 billion across 94 deals in the first six months of this year, and fundraising is on track to shatter last year's record. 
Lumpy.
In its Q2 earnings report yesterday, the company said "COVID has created some lumpiness in our membership growth" as it struggled to churn out hit shows this spring.
Here's what it meant by that:  
Netflix added 1.5 million new subscribers, better than its (meager) estimate of 1 million. But that's a drop in the sea when compared to its current total of 209 million. 

Due to Covid-19 production delays, Netflix had a smaller number of releases this spring, while Disney+ managed to capture eyeballs with

The Falcon and the Winter Soldier

.

In the US and Canada, the company lost 400,000 subscribers—the first time it's lost subs in those markets since the second quarter of 2019.
So where could growth come from? Netflix confirmed rumors it's jumping into the gaming industry. "We view gaming as a new content category for us," the company said.
Bottom line: Heated competition from Disney+ and a lack of popular new shows is causing Netflix to sweat. It needs another Stranger Things ASAP.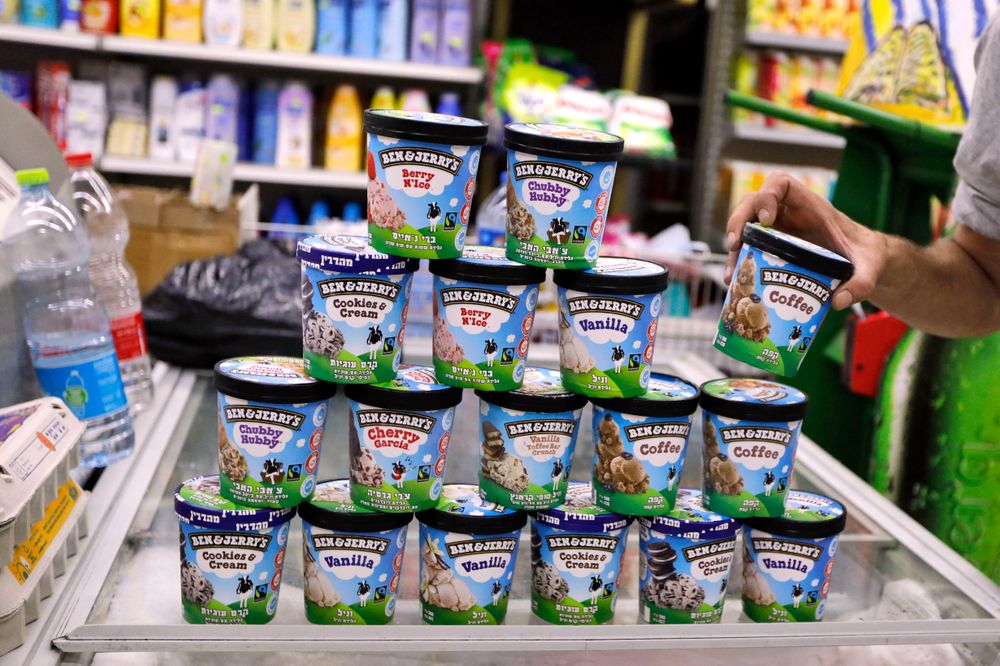 Ahmad Gharabli/Getty Images
Israeli politicians responded angrily to to an announcement from Ben & Jerry's that it would stop selling its ice cream in Israeli-occupied territories, accusing the ice cream brand and its parent company, Unilever, of taking a "clearly anti-Israel step." 
Prime Minister Naftali Bennett got on the phone with Unilever's CEO and told him the move would have "serious consequences, legal and otherwise." 
What happened: Ben & Jerry's said on Monday it wouldn't renew its contract with its licensee in Israel that distributes ice cream in Israeli-occupied territories because it was "inconsistent with our values." But it will continue to sell in Israel going forward under a different arrangement. 
Big picture: Unilever, a consumer goods conglomerate, bought the quirky ice cream brand in 2000. It's been the opposite of a helicopter parent, giving Ben & Jerry's the independence to speak up for various social causes, including Black Lives Matter and Occupy Wall Street. 
The brand had recently come under increased pressure by activists to take a stand on behalf of Palestinians. In a statement, Unilever reiterated Ben & Jerry's right "to take decisions about its social mission."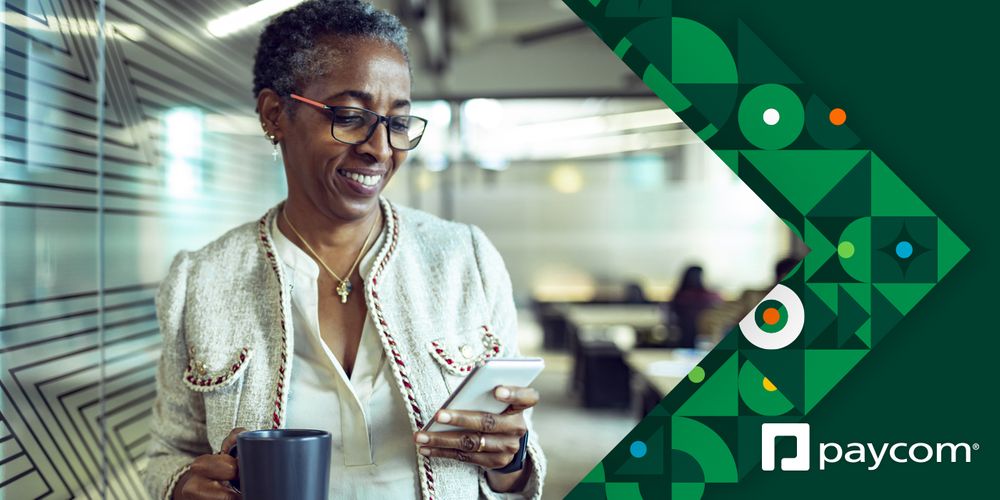 Want to see an HR pro sweat, run away, or simply sigh with frustration? All it takes is one word: Payroll.
But while payroll has historically been a time-consuming, tedious, and stressful process for HR, things are changing.
Well, it's time to put payroll in the hands of the people. Paycom can help make that dream a reality with their new employee-driven payroll process, Beti. It gives employees more oversight and confidence that their paycheck is accurate.
By giving employees these powers, it actually results in improved accuracy, reduced employer liability, and greater confidence in their paycheck.
So let Paycom and Beti streamline the payroll process for your company by empowering employees to do their own payroll—which can increase efficiencies and reduce errors.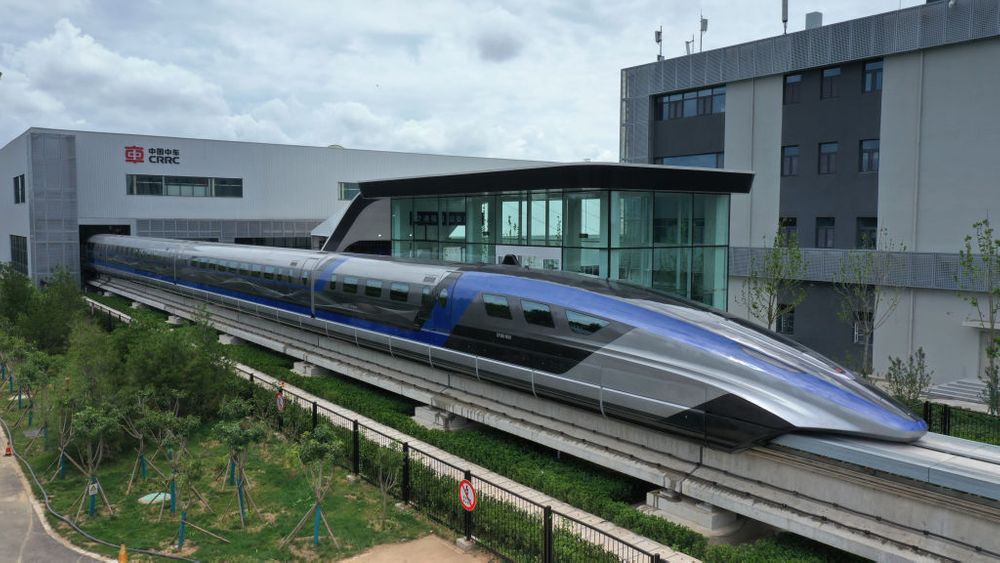 Feature China/Barcroft Media via Getty Images
Stat: China's new maglev train, revealed for the first time yesterday, can achieve a top speed of 373 mph, making it the fastest ground vehicle in the world. With that speed, it would take just over two hours to travel from New York City to Chicago. Sounds dreamy, but maglev trains, which "levitate" above the rail using electromagnetism, have achieved only limited scale so far. 
Quote: "We got it wrong. We lost relevance with the modern woman."
Victoria's Secret CEO Martin Waters discussed the company's shortcomings as it plans to split from parent L Brands on August 3. The brand will change its focus "from how people look to how people feel—from being about what he wants, to being about what she wants," Martin said.
Read: Learning to love GMOs. (NYT Magazine)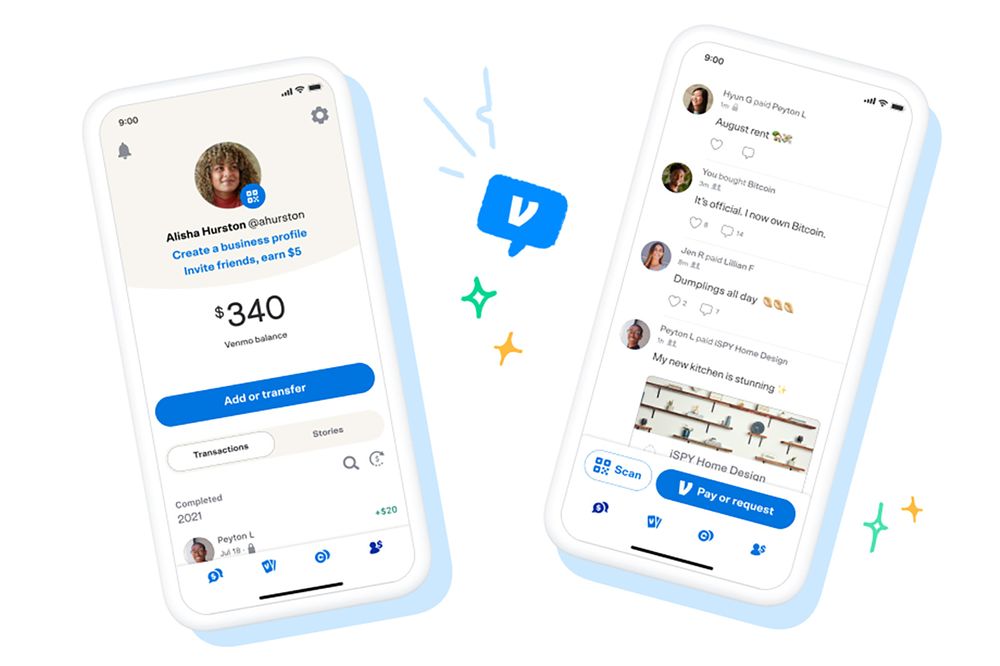 Venmo
The payments app that killed, "Don't worry, I got it next time," announced a privacy-centric update yesterday. Venmo is getting rid of its public feed as part of a larger app redesign that'll roll out over the next few weeks. 
Users can still post publicly, but without the feed available, they'll need to head to people's profiles to

stalk

view non-friends' transactions.
The backstory: Venmo has historically billed itself as a social network, but showcasing a running list of everyone's purchases may be one step too far for financial regulators. The FTC cited that feature, among others, in a complaint against Venmo that was settled back in 2018. 
In addition to expanding privacy controls, the app redesign will emphasize two new sections:
Cards, for people who own Venmo's credit or debit cards 

Crypto, a space to view trends, then buy, sell, or hodl bitcoin, ethereum, litecoin, and bitcoin cash
Bottom line: Venmo's app redesign is a visual nudge to its users that it's moving beyond social payments, as it diversifies its business model in the face of privacy concerns.
*This is sponsored advertising content
Word Search: All you need to know about this week's Word Search is that it's called "Cake Fails." Play it here.
Train Dreams
Writing about the Chinese maglev train has us thinking about the US' train system, Amtrak. Amtrak runs through all 50 states except four: Can you name them? 
When you share the Brew with your network, you earn free swag like our classic Morning Brew t-shirt.
Are you one of those people who is always going places? Then you probably need a shirt. Might as well be this bad boy with the Morning Brew logo plastered across the chest.
Hit the button below to learn more and access your rewards hub.
Click to Share
Or copy & paste your referral link to others:
morningbrew.com/daily/r/?kid=8e8ccc8f
Alaska, Hawaii, Wyoming, South Dakota