☕️ HOOD
| TOGETHER WITH | |
| --- | --- |
Good morning. It is the last day of our fundraiser for World Central Kitchen, a nonprofit that provides meals following natural disasters around the world. 
When you donate any amount (truly, any amount), in exchange we will give you a free digital copy of our cookbook, Brunch with the Brew, that will forever change the way you think about food between 11am–2pm. 
Don't miss out on recipes from the biggest food personalities. Donate here. 
| | | | |
| --- | --- | --- | --- |
| | Nasdaq | 14,522.38 | |
| | | | |
| --- | --- | --- | --- |
| | S&P | 4,319.94 | |
| | | | |
| --- | --- | --- | --- |
| | Dow | 34,633.53 | |
| | | | |
| --- | --- | --- | --- |
| | Bitcoin | $33,277.76 | |
| | | | |
| --- | --- | --- | --- |
| | 10-Year | 1.459% | |
| | | | |
| --- | --- | --- | --- |
| | Gold | $1,776.70 | |
*Stock data as of market close, cryptocurrency data as of 4:00pm ET. Here's what these numbers mean.
Markets:

Are we having fun yet? The S&P

closed at a record

for the sixth-straight trading day, lifted by pretty much all sectors but especially energy. Gold, aka physical bitcoin, rose yesterday but June was its worst month in 4.5 years.

Nation:

President Biden

traveled to Florida

to meet with families of the victims in the Surfside condo tower collapse. 18 people have been confirmed dead and 145 are still missing more than a week after a portion of the building fell.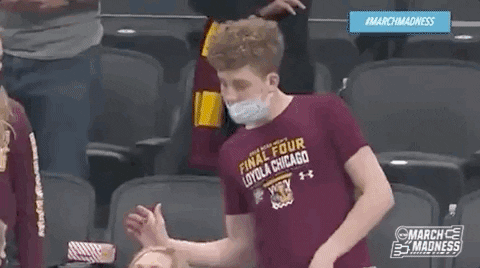 Giphy
Thursday at midnight, a new billion-dollar industry was created out of thin air.
The relaxation of rules governing name, image, and likeness (NIL) allows college athletes to sign endorsement deals and make money off their fame for the first time, resulting in a "transcendent day for American sports," Sports Illustrated writes.
How did we get here? 25 states passed NIL bills that challenged the NCAA's rules banning student athletes from monetizing their popularity. Seeing the writing on the wall, the NCAA lifted its restrictions on NIL on Wednesday, paving the way for college athletes to link up with brands just hours later.
They didn't waste any time
An entire roster of college athletes took advantage of the new NIL rules yesterday to launch their business careers.
Twin sisters who play for Fresno State's basketball team are the newest

spokespeople

for Boost Mobile.

Wisconsin's starting QB Graham Mertz released a

personal logo

.

Arkansas WR Trey Knox and his incredibly good-looking dog, Blue,

inked a deal

with PetSmart.
If you're thinking NIL will mostly benefit the biggest stars in the biggest sports (football, basketball), you wouldn't be wrong. But there are plenty of exceptions for the most social media-savvy athletes.
For example, industry insiders expect LSU gymnast Olivia Dunne to earn the most of any NCAA athlete from NIL endorsements. She's the only one with more than 1 million followers on both TikTok and Instagram.
In total, the NIL market could hit $500 million in 2022 and $1 billion/year annually after that, per athlete marketing platform Opendorse. 
What's next? 
To borrow a sports metaphor, we're in the very early innings of NIL, so expect chaos. The NCAA's decision has left a confusing patchwork of state laws governing NIL, and everyone's waiting on Congress to pass a federal bill that establishes nationwide guidelines. 
+ Further NIL reading: The top 20 athletes who could capitalize on NIL and the earning potential of athletes across sports and endorsement deals.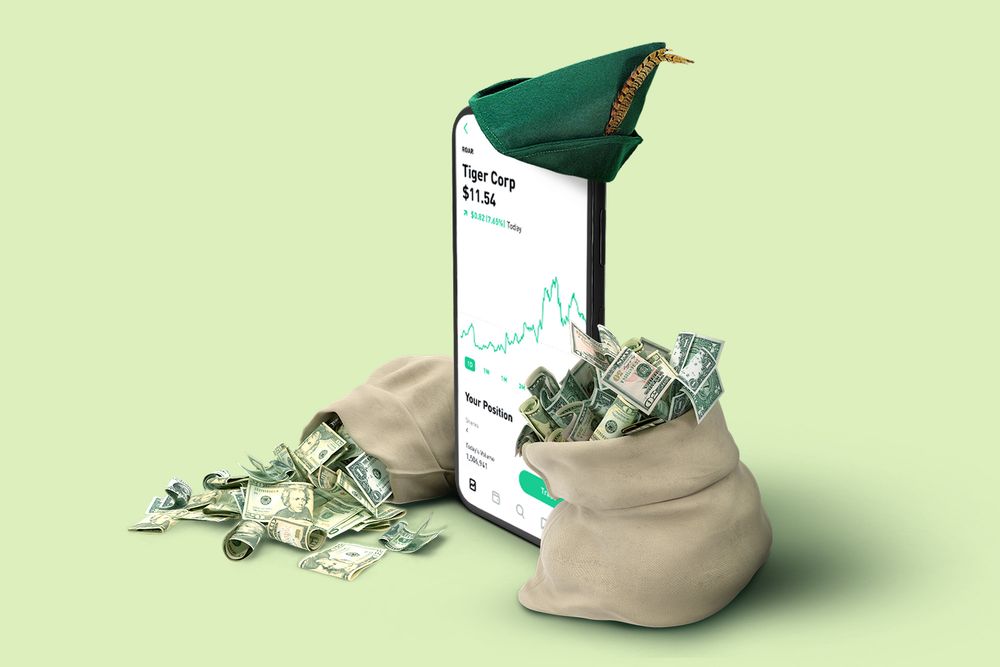 Less than 48 hours after agreeing to pay the biggest fine ever in Finra history, Robinhood said "k" and filed to go public. The trading app will list its shares under the symbol HOOD in an IPO that reflects the growing influence of the individual trader on Wall Street.
Right now, it's good to be the HOOD.
Robinhood's revenue

surged to $959 million

in 2020, a 245% jump from 2019. It also turned a profit for the first time last year amid a pandemic-fueled trading boom.

Interest in crypto has been lucrative: Crypto-related transactions accounted for 17% of Robinhood's total revenue in Q1.
Things can get meta when you have a stock brokerage list shares. For instance, Robinhood wants you to buy into Robinhood's IPO on Robinhood. In an unusual move, it's setting aside 20%–35% of its Class A stock for its customers, as opposed to bankers. 
Bottom line: Robinhood's highly anticipated IPO is the belle of the ball on a packed dance floor. US-listed IPOs have already raised over $190 billion so far in 2021, more than 2020's total.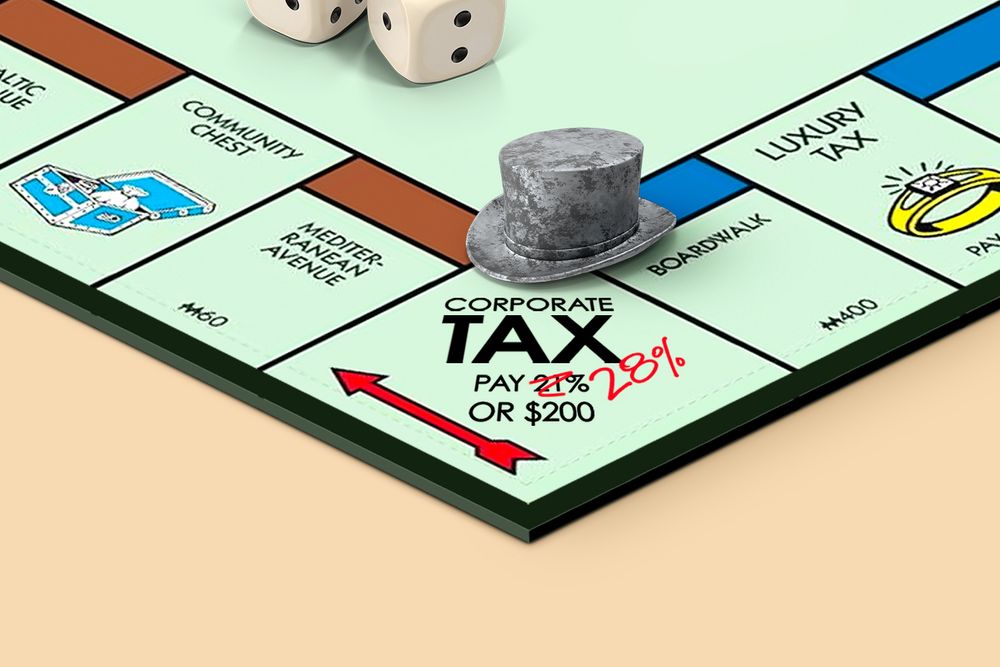 For the past 30 years, countries have lowered their corporate tax rates to lure companies to their shores. That race may be rounding its final turn.
Treasury Secretary Janet Yellen announced yesterday that a group of 130 nations, including China and India, have agreed to a 15% global minimum corporate tax. After taking effect in 2023, it will be the biggest change to the international tax system in a century. 
Big picture: Under a global minimum tax, multinational corporations would theoretically stop moving their headquarters to tax havens like the British Virgin Islands and Bermuda. Raising rates from the single-digits to at least 15% in those havens will generate $150 billion in additional tax revenue per year, according to the OECD.
"Today's agreement by 130 countries representing more than 90% of global GDP is a clear sign: the race to the bottom is one step closer to coming to an end," Yellen

said

.
For President Biden, the minimum tax agreement is a crucial step to make multinational companies pay significantly more in US taxes, which will help fund his ambitious spending plans. 
Bottom line: This was the international community's answer to the complicated question of how to tax tech giants, like Google and Facebook, which have substantial sales in countries they have no physical presence in.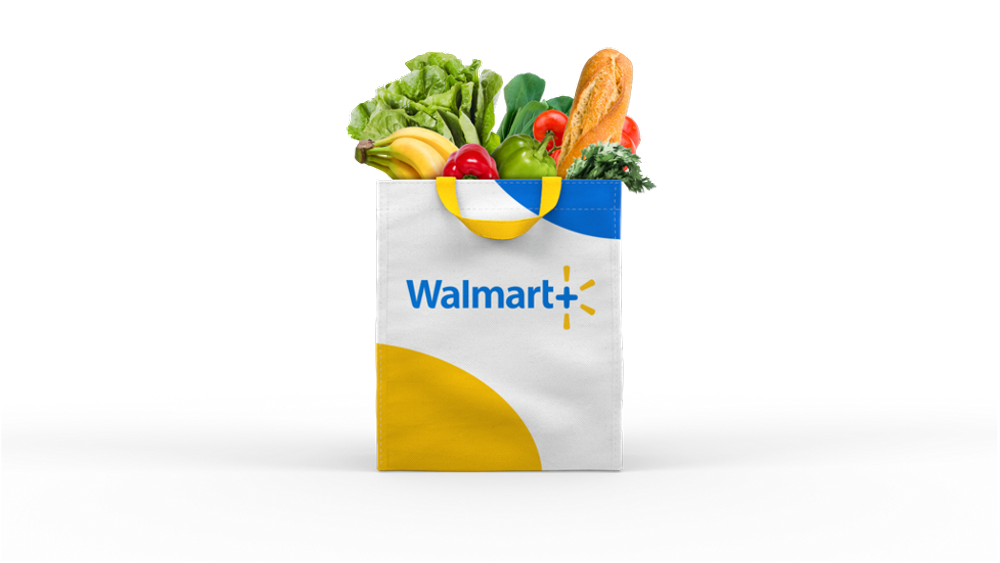 Yes, a Walmart+ membership saves you so much time and money, it frankly should be housed in a museum alongside other beautiful works of art.
Read the savings and weep: With Walmart+, you get free same-day delivery* from your local store (which already has loads of fresh groceries and home goods at crazy affordable prices).
But reader, the beautiful savings do not stop there. Walmart+ also gets you access to member prices on fuel. And select prescriptions* for as little as zero dollars. 
ZERO DOLLARS. Take your water lilies and your sunflowers. We'll take some sweet Walmart+ savings, thanks.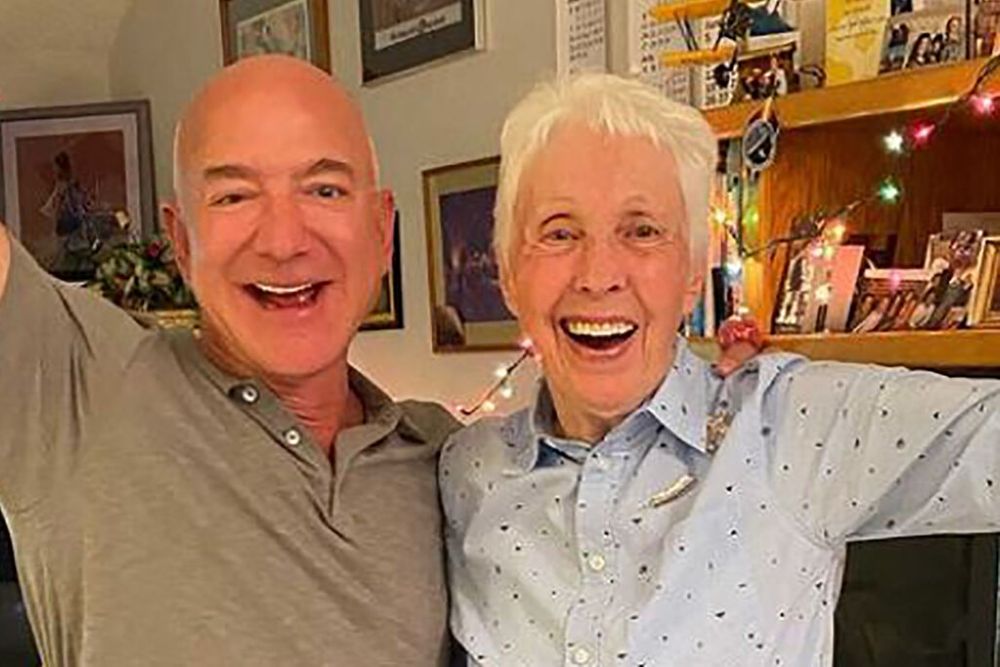 Blue Origin
Stat: Wally Funk, 82, will become the oldest person to go to space after being asked by Jeff Bezos to accompany him on the Blue Origin mission July 20. Funk is a member of the Mercury 13, a group of women who were put through rigorous astronaut training in the 1960s before the program was canceled.
Quote: "Nothing has ever gotten in my way. They said, well, you're a girl, you can't do that. I said, guess what, doesn't matter what you are. You can still do it if you want to do it and I like to do things that nobody has ever done."
—Wally Funk
Read: Joe Rogan is too big to cancel. (New York Times)

The feeling of getting a 5/5 on the Brew's Weekly News Quiz has been compared to summer in Chicago.
It's that satisfying. Ace the quiz.
Come for the language, stay for the culture. When you learn a new language with Babbel, you'll find yourself exploring the places that make languages worth speaking. Start having conversations in just three weeks and sign up for Babbel for 60% off today.*
Attention Brew readers, or like, anyone who enjoys saving money: You may not find a better cash back card than this. Get up to 5% cash back and 0% intro APR on purchases for over a year. The oh-so-awesome details are here.*
Follow Friday: Random Restaurant bot on Twitter, five TikTok accounts to follow if your houseplants are dying, and last but not least, the folding lady.
They study billionaires: Hear the boisterous investor Chamath Palihapitiya discuss SPACs and building Berkshire Hathaway for the next generation on the We Study Billionaires podcast. Listen here.
So about that NIL gold rush...Morning Brew is looking to partner with student athletes who have good vibes and a passion for business. If that sounds like you or someone you know, fill out this form. 
*This is sponsored advertising content
This one's a stumper from Alex Bellos at the Guardian. Which adds up to the highest number: The sum of the nine numbers on the left or the sum of the numbers on the right?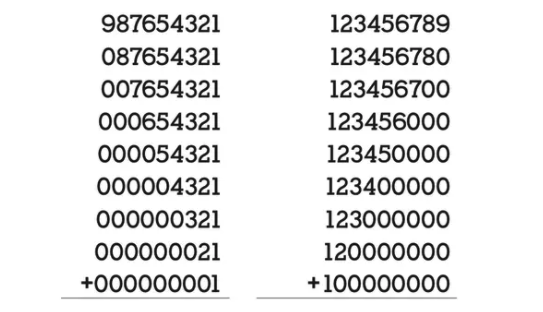 Alex Bellos
When you share the Brew, you earn rewards.
From Brew swag like t-shirts and coffee mugs to exclusive content, we've got something for everyone in our rewards program.
Hit the button below to start sharing the Brew.
Click to Share
Or copy & paste your referral link to others:
morningbrew.com/daily/r/?kid=8e8ccc8f
They add up to the exact same number
✢ A Note From Walmart
*Free shipping – Excludes freight & Marketplace items.  Free delivery - $35 order min.  Restrictions apply.
*Not available in all states.  The program is not insurance & cannot be combined with insurance.