🌊 These frightening graphics show how far under water your city will be
| | |
| --- | --- |
| Presented by | |
When we talk about the climate crisis, it's easy to feel like the future is bleak. After all, we're feeling the effects of climate change now, and disasters are expected to worsen. But the thing is, our future isn't written in stone, and warnings of disasters to come are not a reason to throw our hands up and stop trying to mitigate the climate crisis at all. As part of our Climate Change Survival Plan series this week, we're exploring three possible futures for our planet: what it would look like with 3 degrees Celsius of warming, with 2 degrees, and if we reach our goals to limit warming to 1.5 degrees. We can decide what our future will look like—and it depends on the actions we take now. Read more about what those possible futures hold here.
—Kristin Toussaint
a message from snap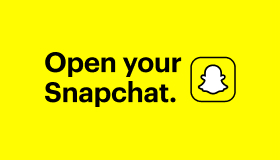 AR for Business.
Tap into the power of Snap AR to revolutionize how your business connects and drives results.
impact
How we get to 100% electrical everything
The next car or appliance you buy will be in use for at least a decade. It needs to run on electricity—not fossil fuels. How can we get everyone to make that decision for their next purchase?
READ MORE
video
2 Latinx trailblazers on overcoming obstacles and finding your superpower
The Pew Research Center found that the U.S. Hispanic population in 2020 accounted for 51% of the entire U.S. population growth that year. Despite the stats, Black and Hispanic workers are the most underrepresented in the highest-paying and most influential positions and overrepresented in roles such as assistants and laborers.
news
Where debt collectors are the worst: What you need to know
| | |
| --- | --- |
| | A new report from LendingTree analyzed collections complaints to the Consumer Financial Protection Bureau (CFPB) for the past three years. |
| | |
| --- | --- |
| | A whopping near 80% involves fraudulent or mistaken debt. More than a quarter (26%) concerns fraudulent or nonexistent credit card debt, and in 23.5% of instances, there is no identification of the type of debt to the person who allegedly owes money. |
| | |
| --- | --- |
| | This is a bigger issue in the South, where the LendingTree report finds the highest incidence of complaints from consumers claiming that the collectors are hounding them for debt they don't owe. Georgia tops the list of states, followed by Texas and Nevada. |
| | |
| --- | --- |
| | CFPB complaints aren't verified but are still likely a good indicator of where the problem is worse. According to Federal Trade Commission data, older citizens and members of the military are often targeted for fraudulent claims. |
Check out the latest news here.
FREE SPONSORED E-BOOK OF THE DAY
Meaningful Work - How to Find Focus and Happiness in Your Career
Click here to download your free e-book.