💰This $360 billion e-commerce trend is huge in Asia—and it's coming to the U.S. next
| | |
| --- | --- |
| Presented by | |
Buildings have a lot of "embodied carbon"—all of the emissions from the materials used in construction. That's one reason why a new building material made from mushrooms is interesting: It's actually carbon negative, meaning it has a positive impact on the climate. Biohm, the U.K.-based startup bringing the product to market, uses mycelium, the root-like threads that grow under mushrooms, to produce an alternative for foam insulation panels. The product outperforms the fossil fuel version, and at the end of its life, it can be used to make a new panel—or composted. Read more here.
—Adele Peters
a message from snap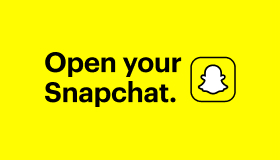 AR for Business.
Tap into the power of Snap AR to revolutionize how your business connects and drives results.
work life
Want to prevent burnout? Try negotiating
It's not just about money. Based on seven years of research, Kathryn Valentine says you can (and should) also negotiate work hours, location, your project, who you work with, when you will qualify for the next promotion, additional support, a bigger team, etc.
READ MORE
news
Gen Z and millennials: Not so different?
| | |
| --- | --- |
| | According to a new report from financial firm Piper Sandler, the top brands and celebrities among American teens include a surprising number of millennial favorites. |
| | |
| --- | --- |
| | Adam Sandler, a comedy actor famed for turn-of-the-millennium classics like Happy Gilmore and Anger Management, topped the list of teens' favorite celebrities, beating out the survey's previous winner, Kevin Hart, a stand-up comic who rose to prominence in the last decade. |
| | |
| --- | --- |
| | Also making a comeback: Olive Garden, which epitomized classy, white-tablecloth fine dining for early-aughts middle schoolers, and then became a target of pop culture ridicule in later years. It's No. 5 among restaurants. However Chick-fil-A, Starbucks, Chipotle, and McDonald's still came out on top. |
| | |
| --- | --- |
| | Piper Sandler recently conducted its biannual survey of U.S. teens, polling 10,000 Gen-Z-ers with an average age of 15.8 years on their preferred clothing, snack foods, makeup, and cellphones. |
Check out the latest news here.