🌱 Why Drew Barrymore joined Grove Collaborative as a Sustainability Advocate
"It's gotta lead with optimism. It's gotta lead with hope." In this engaging conversation with Fast Company, actress-entrepreneur-talk-show host Drew Barrymore shares her philosophy for sustainability solutions. She explains how she first committed to the cause (thanks to a friend you'll recognize as one of her iconic costars) and why she teamed up with Grove Collaborative—the eco-oriented home goods brand and e-commerce retailer that is one of Fast Company's Most Innovative Companies of 2022. Barrymore is now Grove's global brand and sustainability advocate, and her passion will lead you to be a convert in ditching plastic as well (if you aren't already).
—David Lidsky, @davidlidsky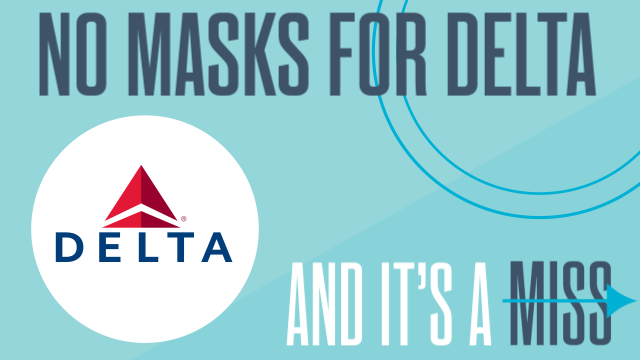 video: Brand Hit or Miss of the Week.
Delta calls COVID-19 an 'Ordinary seasonal virus'
This week, Delta airlines announced that it will no longer require masks on their flights after U.S. District Judge Kathryn Kimball Mizelle ruled against the federal mask mandate for public transit. Many other airlines are also following suit, but Delta bizarrely stated that COVID-19 is now de-categorized as an "ordinary seasonal virus," which is definitely not the case. This is Fast Company's Brand Hit or Miss of the Week.
Link