Stylist's Editor-in-Chief shares her take on the week's events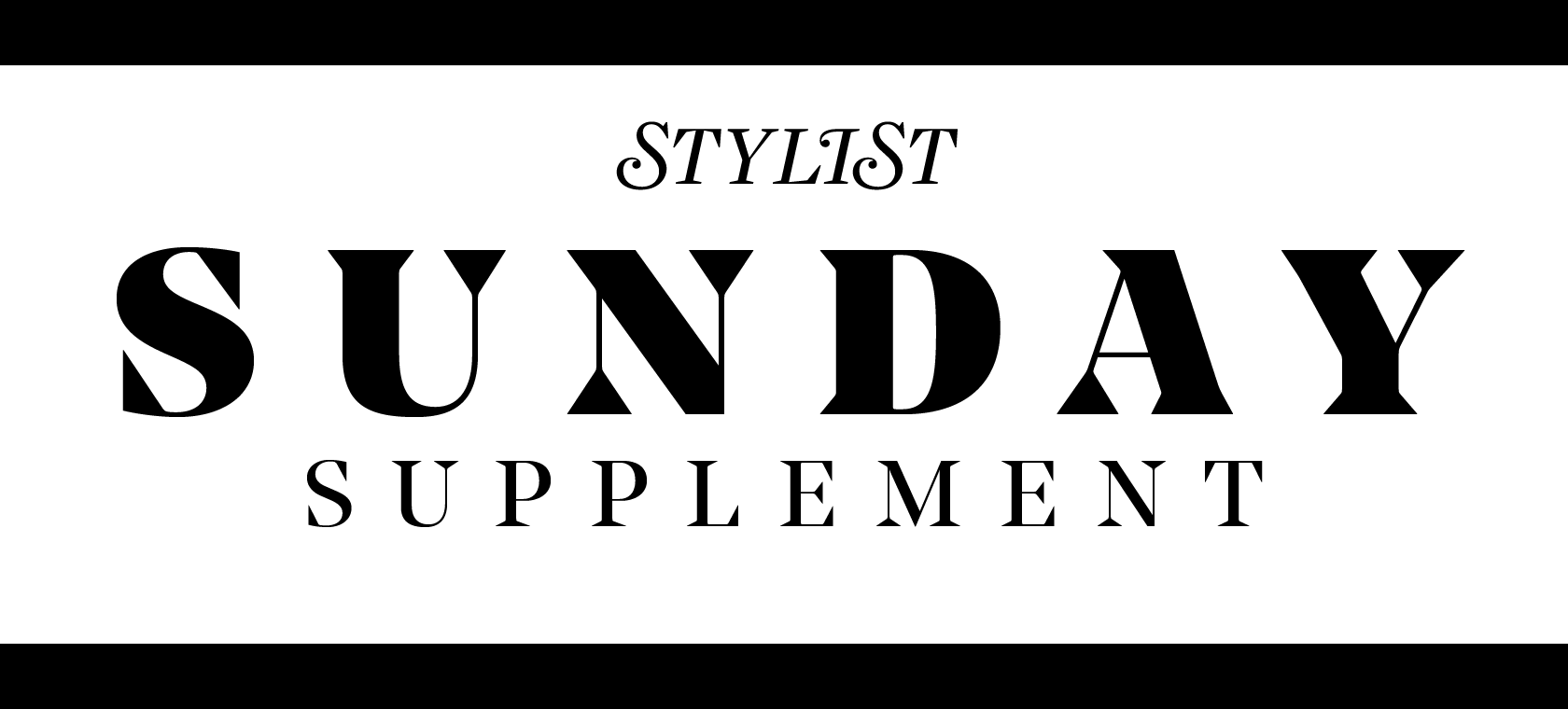 What do we do when politics is broken?
Can you remember the things you felt bad or guilty about during lockdown? Minor ways you bent the rules that caused concern. Not necessarily anxiety about getting caught or being issued a fine, but the genuine fear of risking someone's health; of passing on an illness that could kill. I'm not talking about blatant flouting or breaches, but those everyday acts you had to navigate just to get by and keep your own sanity in check. Like going on a socially distanced garden visit and passing through the hallway to get outside, or popping inside to use the loo. Or perching on a park bench trying to catch your breath after a run, when sitting in public was still a no-go. Maybe you decided to show support for Black Lives Matter at a march or attended a vigil for Sarah Everard, despite being told it was too dangerous to do so. Or perhaps you didn't attend and regret not showing your sorrow and support.
In the context of this week, it becomes easy to forget why we toed the line so carefully and with so much emotion. But the reasons were – and still are – good and real. People were dying. Many were grieving. Our key workers were sacrificing their own health so we could have the privilege of remaining safely at home. And, of course, our prime minister, government and chief medical officer continually told us it was what we needed to do to keep everyone safe. I was happy to follow the rules because it was the RIGHT thing to do. And being a decent person, a good citizen, being kind and caring for others, not just me and mine, is what makes me able to sleep at night. And I know I'm not alone in that.
So how do we navigate the discovery that our prime minister and the government that led us – those who should be setting, in Sue Gray's words, "the very highest of standards of behaviour" – did not afford us the same respect? How do we "move on" from the fact that they were not prepared to make the sacrifices we did? That they did not care who they made ill or what laws they broke? That they thought their hard work more worthy of escape and reward than that of the NHS, or keyworkers ensuring our flow of food and sanitation, or those who taught their children at home or cared for the elderly? What do we do with the knowledge that many MPs and civil servants thought a leaving do or a birthday was more important than a funeral or the chance to hold a dying loved one's hand?
When we repeatedly lose trust and respect in our government, it is hard to know how to carry on, especially when there are few consequences to law-breaking actions. When we look overseas and see self-serving politicians defy laws that keep children safe in their schools and ignore overwhelming public desire for change, how do we still believe that democracy can work? In short: what do we do when politics is broken? This week, the brilliant Gaby Hinsliff flags some ways we can take back power, which I for one am thankful for, while we continue to search for answers.
What I do know is that Michelle Obama was right when she said: "When they go low, we go high." Now is not the time to question why we toed the line. Or what we would do in the future if faced with the same challenge and knowledge of our government's sense of entitlement. No, now is the time to stay true to the beliefs and values that allow us to live side-by-side with decency and kindness. Channel the anger and hold the government to account but live with respect. These are the values that can make a difference and will allow us to navigate this most challenging of times together.
Lisa
Editor-in-Chief, Stylist
PS: Our Sunday Supplement email and the exclusive articles below are available exclusively to Stylist Extra subscribers, however as a valued reader, we've unlocked this week's round-up of exclusive content just for you. Subscribe to Stylist Extra from just £2.99 per month to continue to enjoy exclusive access to long reads, short stories, interactive events with our Editors, videos, podcast, advice from The Honest Boss and Billie Bhatia plus our monthly online interactive career clinic.

Shop: I was lucky enough to get a sneak preview of French Connection's new collection this week and was delighted to learn that they have become the first high-street retailer to commit to both selling and renting their latest collections, with a particular focus on weddings, holiday and workwear. Great news for those of us who fancy a wardrobe shake-up (I mean, I can't be the only one dressing like it's 2019) while still doing our bit to shop sustainably. frenchconnectionrental.com
Eat: Happiness has been triangle-shaped this week and found at the bottom of a bag of Blanco Niño Blue Corn Tortilla Chips. Once only found in restaurants, you can now snap up a bag of these moreish chips – made following an old Aztec method of cooking corn – for home too. I challenge you to leave some in the very stylish bag (never going to happen…) £3.50; ocado.com
Become a Stylist Extra subscriber and get this Sunday Supplement email in your inbox every week.
Is this the ultimate hack to achieving peak productivity and missing out on less?
In a world serving up more content than ever, at a rate impossible to keep up with, speed listening – where streaming or social platforms allow you to increase the speed of audio – is morphing from hack to habit.
With two million podcasts in the world and more than 5,000 TV shows and movies on UK Netflix alone, compressing them into 'takeaways' through ramped-up listening has become a way to maximise productivity, speed up work, dodge boredom or waning attention, and avoid group chat FOMO. Essentially, packing more in means missing out on less. But is it for everyone? Here's what happened when one writer embarked on a week of 'podfasting' – listening or watching everything at increased speed…
Meet the Stylist team: get bespoke styling advice at our exclusive virtual event
If you had plans for early evening on Tuesday 7 June, we kindly suggest you postpone – because you don't want to miss our inaugural Meet The Team event, exclusive to Stylist Extra and Stylist VIP members. Hosted on the first Tuesday of every month, the series will give you a chance to put your questions to the Stylist team to get personalised, expert advice – and kicking it off is none other than style director Polly Knight.
Stylist's editor-in-chief Lisa will join Polly to get her advice (and most importantly, solutions) on the very real issue of not knowing how to dress now that we've left our lockdown lives behind – from wedding guest outfits to what to wear to the office. Plus, Polly will take us through summer's biggest trends, her go-to brands and of course, answer your fashion questions. So block out 5:30pm in your calendar now – we can't wait to see you there.
Subscribe to Stylist Extra from just £2.99 per month to get this Sunday Supplement email, plus exclusive access to online events with the Stylist team.
FYI, we may make revenue on affiliate links contained in this email.
Image credits: Stylist; Irina Selaru; Getty
© The Stylist Group Ltd