What's holding us back?

If you are having trouble viewing images, click here.
Hi Karl,

I want dedicated Consumer Reports members like you to be some of the first to know that the book I've been hard at work on, Buyer Aware: Harnessing Our Consumer Power for a Safe, Fair, and Transparent Marketplace, is now available for pre-order (and that all proceeds will go to support CR's nonprofit work). I hope this book will help tell the story of the science-based, consumer-focused approach you depend on.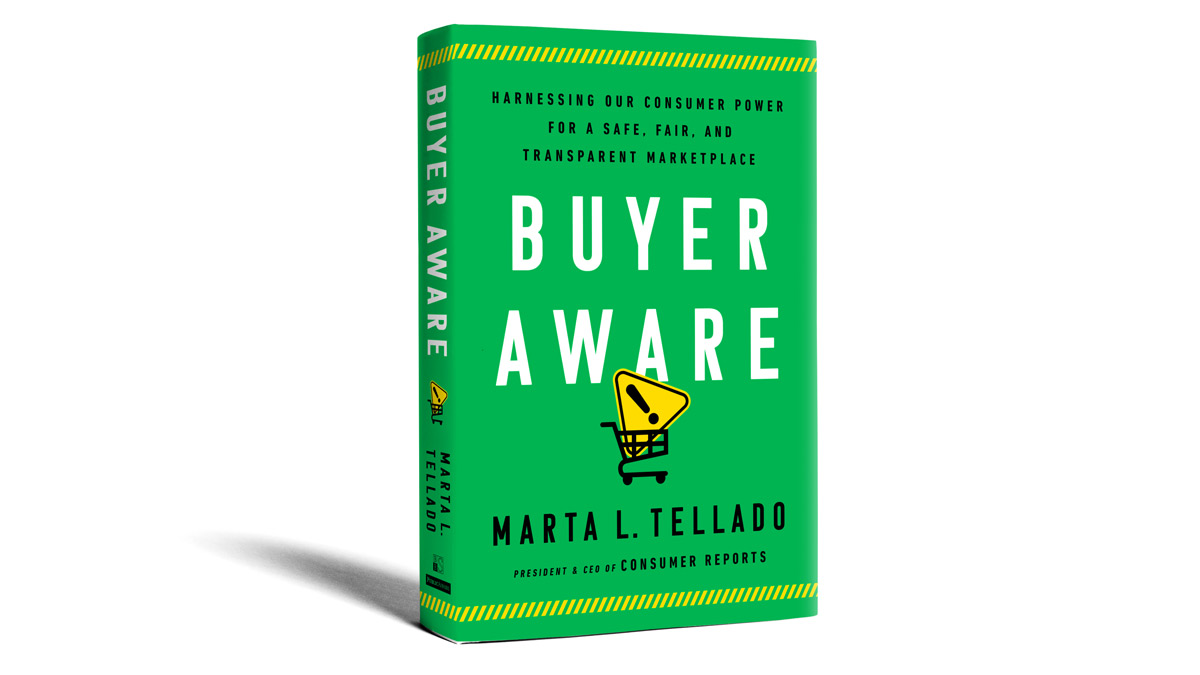 Throughout my time as CR's president and CEO, I've been working hard to tell a larger story about why it is so critical to create a marketplace that is both fair and just for everyone. Buyer Aware reveals what's holding us back and how we can be a force for change to shape the economy we have into the economy we need. It's my first book, and while it will be published in September, I'm reaching out to loyal members because its website is now live.

Why did I write it? We are at a new frontier of marketplace harms that have shifted the balance of power away from people and undermined our trust in government and businesses. Whether it's the misuse and surveillance of our personal data and lives, discrimination built into our economy, or products we trust endangering our lives and the planet, more than ever the burden is on consumers to navigate these all too hidden threats. But it shouldn't be that way.

This book provides specific, trusted advice people have come to expect from CR, as well as collective actions we must take to finally solve the systemic problems plaguing consumers. It also shares my own story and how my passion for consumer rights began early when I came to the U.S. from Cuba as a child with my parents who left their home in search of a place where democratic freedoms and economic equity could coexist and thrive.



To learn more and find out how to pre-order the book, just visit BuyerAware.CR.org. I also hope you'll join me at events and share your thoughts on growing the consumer movement. Because together, we can empower people, secure our rights, and change our world.

Warm regards,
Marta

P.S. The website won't just be a place to pre-order the book. In the coming months, we'll use it to share individual tips for consumers, ways you can take action, upcoming events, and more. So be sure to sign up at BuyerAware.CR.org.

This email was sent to you by Consumer Reports. To ensure our emails are delivered directly to your inbox, please add Consumer_Reports@email.consumerreports.org to your address book!













This email was intended for aymentanaze.news@blogger.com.

Unsubscribe | Contact Us | Our Privacy Policy

©

2022 Consumer Reports, 101 Truman Avenue, Yonkers, NY 10703. All rights reserved.