👩‍🔧 This woman custom made a Tesla truck, and she's just getting started
| | |
| --- | --- |
| Presented by | |
Simone Giertz initially found online stardom for being the self-proclaimed "Queen of Sh—ty Robots." Her inventions—including a haircutting drone, an alarm clock that slaps you awake, a helmet for brushing your teeth—were meant to be nothing more than a punchline. Then, being diagnosed with a brain tumor in 2018 forced Giertz to have a new perspective. Instead of creating things with little purpose other than being a joke, she shifted her focus to more thoughtful inventions, which has led to her recently launched product store, Yetch. Read highlights of Giertz's conversation here and listen to the full episode of Creative Control wherever you enjoy your podcasts.
—KC Ifeanyi
NEWS
Revlon rises despite bankruptcy: What you need to know
| | |
| --- | --- |
| | Last week, the iconic makeup brand Revlon filed for Chapter 11 bankruptcy due to mounting debt, increased competition from celebrity-backed beauty brands, supply-chain issues, and the continuing slow death of the American mall. |
| | |
| --- | --- |
| | However, since its bankruptcy filing announcement, Revlon stock has surged. The company's stock closed at $6.06 a share on Tuesday—that's a 62% surge in the stock price in just one day. |
| | |
| --- | --- |
| | On Wednesday, it was up even higher, flirting with almost $9 a share in midday trading. |
| | |
| --- | --- |
| | Investors may be flocking to the stock because they think Revlon will be acquired by another company. Although there has been some rumored interest, no deal has been announced as of yet. |
Check out the latest news stories here.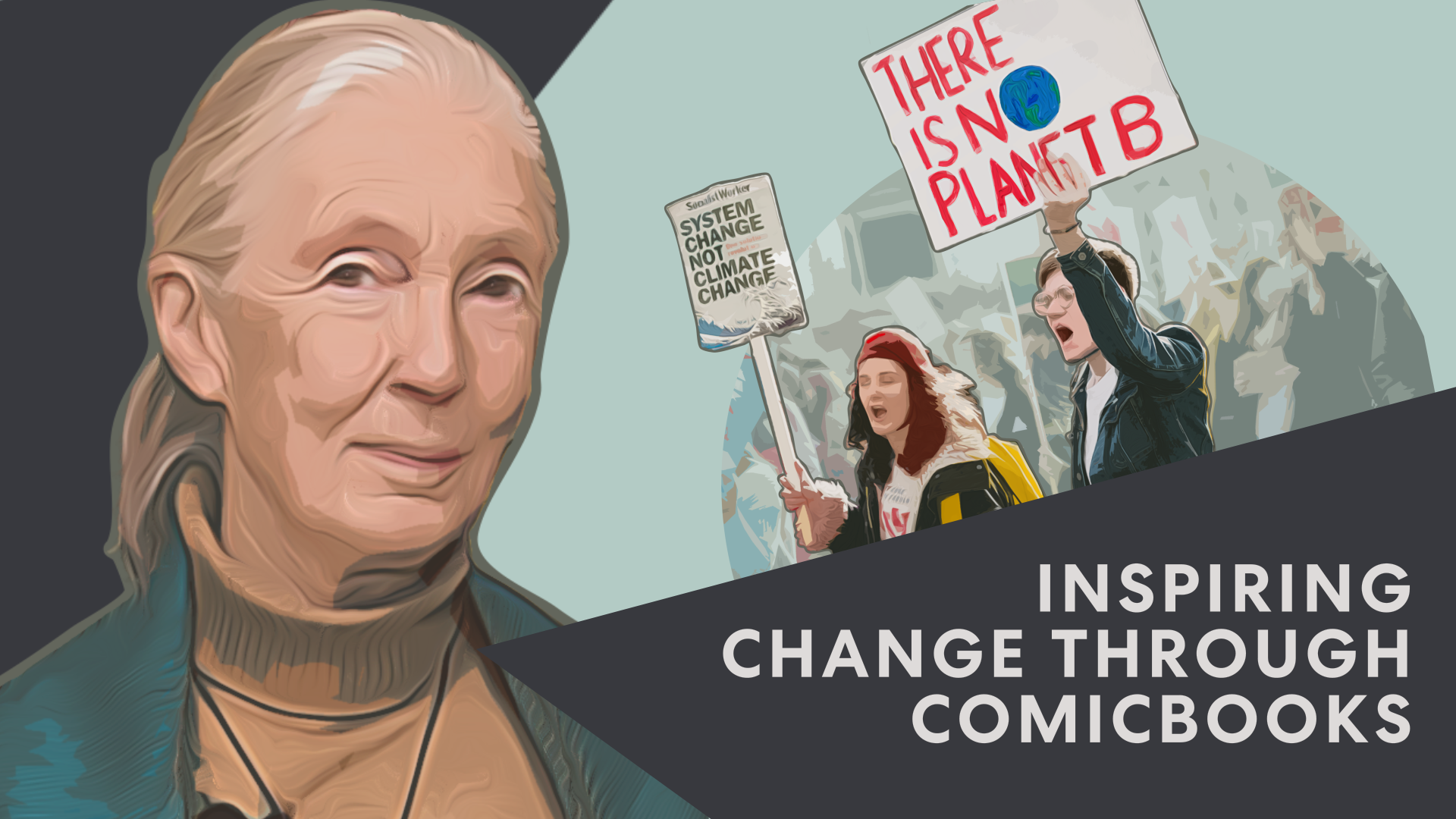 Video: fastco exclusives
Jane Goodall thinks comic books will save the Earth
Jane Goodall is known around the world for her groundbreaking discoveries and studies of chimpanzees. For decades, she has inspired young activists through her program Roots & Shoots—but now, in the digital era, she discusses how she is connecting and inspiring new generations through sharing stories in formats they resonate with, such as Webtoon.
Link