☕ A new era for startups
A flying car spotted in Japan. STR/JIJI Press/AFP via Getty Images
The wackiest headlines from the week as they would appear in a Classifieds section...
Careers
MUST BE PROFICIENT IN GPT: A Japanese startup is testing potential new hires on whether they know how to use artificial intelligence software like ChatGPT. So, if you've spent any time trying to get the new Bing chatbot to admit it was sentient, you should probably add that to your resume.
NEW REMOTE WORK DESTINATION: Joseph Dituri, who goes by the nickname Dr. Deep Sea, is living underwater for 100 days until June 9. Dituri is researching the effects of a high-pressure environment on the human body, which from our experience in high school theater, isn't great.
Personal
SEEKING FLAT-EARTHER GF: A dating site for conspiracy theorists has snapped up 1,500 users after its release last month in Germany. In addition to mentioning you enjoy long walks on the beach, Schwurbeltreff.de asks you to list which conspiracy theories you think are real. If you thought men lied about their height on Bumble…
ISO ANT-MAN LEAK: Disney subpoenaed Google and Reddit for info on who might've leaked the script for Ant-Man and the Wasp: Quantumania before the movie was released. The leaked script was posted to a Reddit forum via a Google Doc and quickly had 7,000 anonymous narwhals floating around it.
For sale
METAL RECORDS: Heavy metal band Metallica is the proud new owner of a vinyl factory in Virginia that has been pressing their records for the last 15 years. Metallica is seizing the means of production in order to satisfy surging demand for records—last year, vinyl records outsold CDs for the first time since 1987.
WET TECH: A UK tech firm set up a data center underneath a public swimming pool, which it says is a more sustainable way to heat the water. Some pools in the UK have had to close in the last year due to rising energy costs…definitely not because of the spike in unclaimed Band-Aids floating in them.
A KINDA REAL LIGHTSABER: Chair of Walt Disney Parks and Resorts Josh D'Amaro demoed a working lightsaber at SXSW this year. Twitter users surfaced a patent filed by Disney that's likely for the product, but it's not for sale yet. The lightsaber won't cut through a human body like in the movies, though, which is sort of a bummer.—MM
FROM THE CREW
AI in clinical trials
Drug costs are unsustainably high in the US, but using AI in the recruitment phase of clinical trials could play a hand in lowering them. While it might seem like something out of The Matrix, Healthcare Brew reports that by using AI tools to identify qualified patients, researchers can drastically reduce how long it takes for a new drug or device to hit the market.
Mario Tama/Getty Images
This backyard pool was unwittingly transformed into a quasi-infinity pool when a mudslide took out a part of a bluff in the coastal city of San Clemente, CA. The 11th atmospheric river of the season hit the already-drenched state this week, causing all sorts of damage but also alleviating drought conditions across much of California.
Hey Arnold!/Paramount Global
Here are some illuminating scientific discoveries from the week to help you live better and maybe even justify all those six-dollar cold brews.
Two men and a baby. For the first time ever, scientists have successfully created baby mice with two biologically male parents by turning male stem cells into female ones. After using the cells to make eggs, they were able to fertilize them, implant them in females, and see some healthy babies be born and grow into fertile adults. The breakthrough raises the possibility of using the same techniques for human babies, but scientists cautioned that's still a long way away.
Your morning brew may be good for you. Drinking three cups of coffee a day might make you type really fast and really loud, but a new study found it could also improve your health. The research linked high levels of caffeine in your blood with lower body fat and a reduced risk of Type 2 diabetes. But before you zoom off to Latte Larry's, know that the study had some limitations—it mostly involved people with European ancestry and didn't actually test whether drinking caffeinated beverages causes the health benefits.
Can a newsletter writer's vacation move markets? We're asking for a friend…specifically, Bloomberg Opinion's Matt Levine, whose PTO has been interrupted by financial news bombshells so many times that people started joking his scheduled vacations presaged market volatility. Ivy League grad students investigated whether this was true—and found it wasn't. Turns out Matt can knock back drinks served in coconuts without putting the financial system at risk: His time off (usually taken during popular vacation times) actually corresponds to calmer moments for the market.—AR
TOGETHER WITH THE MOTLEY FOOL
Play the long game. Time travel may not be an option (yet). But The Motley Fool has the next best thing: 5 market pullback stocks that have hit some low prices but still show solid potential signs for future success. Sign up for Stock Advisor to get the deets on these stocks.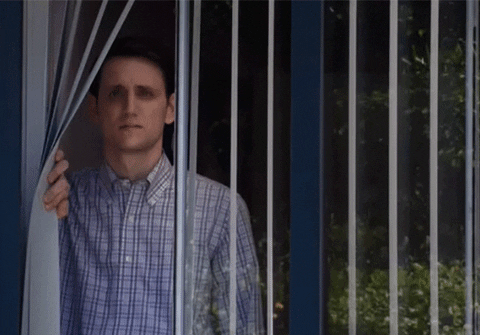 Silicon Valley/HBO via Giphy
Silicon Valley Bank's collapse is dragging down startups' futures with it, like the Scar to their Mufasa. And when the founders of young companies catch their breath from the initial chaos, they'll be confronted with a harsh reality: The days of easily securing bank loans while looking out over the Pride Lands are over.
The gist: The version of Silicon Valley Bank that now exists after regulators stepped in can give startups their money back, but not the services they've come to rely on.
SVB was rooted deep into the startup ecosystem
SVB was relatively small—it had 40,000 customers compared to JPMorgan Chase's 66 million—but it claimed to bank nearly half of all US tech and life sciences startups last year, including household names like Etsy, Roblox, and Roku. The cultural cachet of having a relationship with SVB as a venture-backed startup was like sporting a New Yorker tote at Whole Foods.
But the reason its loss will leave such a gaping hole in the startup community isn't that it was cool to name-drop at a networking event. Because the bank was created in 1983 specifically to cater to venture-backed startups, it helped them in ways that most banks can't—or won't.
SVB was known for super-chill loans: SVB would offer loans to startups more readily than large banks, basing the loans on a company's ability to raise venture capital funds, not to turn a profit. SVB was also known for being flexible—even if startups breached their loan terms.
"They were the easiest money for an unprofitable, early stage to midstage tech company," Irving Investors founder Jeremy Abelson told The Information.
Plus, it had a personalized touch: Even small startups received hand-holding services, such as guidance on how to set up their financial infrastructure. Its bankers personally called startups when they secured their first rounds of funding, according to The Information.
Now, startups might have to deal with big-league banks
Several founders who previously banked with SVB told Bloomberg that they're moving their money to Chase and Bank of America, banks considered "too big to fail."
Startups' experience at big banks won't be like their time at SVB. Not only is Jamie Dimon unlikely to call a startup to congratulate them on their Series A, but big banks are also expected to be more tight-fisted with their loans. The Office of the Comptroller of the Currency, a regulator that oversees large US banks, disapproves of loans to companies that are further out than one year from profitability, according to Crunchbase.
The loss of SVB is therefore expected to have a chilling effect on loans to venture-backed startups, aka "venture debt," which SVB handed out more of than any other bank.
Zoom out: While on the surface, less money flowing to startups = bad, some think SVB's collapse could be a net-positive reckoning for the startup community. Loans from SVB may have been too easy to procure, leading to reckless spending. "I think we all would be better off burning a lot less cash," Chris Herndon, founder of SVB-banked startup The Guild, told The Information.—JW
The Brew's resident tastemaker, Jamie, compiles her favorite recs to help you live your best life.
Meal prep: This roasted chicken with croutons and fish-sauce butter is so decadent for how easy it is to make. (YouTube)
Workout: This guide to a yoga sun salutation sequence is a great refresher.
Book club: Long Twitter threads are basically books, and this one about Brendan Fraser being a "righteous dude" is delightful.
Streaming binge: Way behind on this, but Los Espookys on HBO Max.
Playlist: Studio Ghibli bossa nova on YouTube.
Smart purchase: This floating bookshelf isn't cheap but is such a conversation starter.
Life hack: Libraries' free resources are super slept-on. LA Public Library even has 3D printers.
Tech tip: How to use ChatGPT with Siri on your iPhone.
Sleep deep: Want rejuvenating rest? The scientifically backed Apollo wearable sends soothing waves of vibration to calm your nervous system for better sleep and stress relief. Morning Brew readers save $40 at checkout. Get some R&R.*
*This is sponsored advertising content.
Getty Images
It's a big world out there. In this section, we'll teleport you to an interesting location—and hopefully give you travel ideas in the process.
We're nearing the end of March, and other than on your couch watching college basketball, the only "place to be" is in Washington, DC, for the Cherry Blossom Festival.
The festivities began yesterday, a few days earlier than intended. DC is coming off of a historically warm winter, and the blossoms will be their fluffiest selves (aka "peak bloom") March 22–25.
How did DC get cherry blossoms?
We have Eliza Ruhamah Scidmore to thank. In 1885, the American travel writer returned from a visit to Japan, where she had become infatuated with the country's flowering cherry trees, known as "Sakura." For the next 24 years, she lobbied the US government to bring Japanese cherry trees to the nation's capital. Ignored time and time again, she finally found a powerful ally in Dept. of Agriculture official David Fairchild, who was also an admirer of Japanese cherry trees.
The two convinced the first lady at the time, Helen Herron Taft, to join their crusade, and after a few more hiccups along the way, a donation of more than 3,000 trees arrived in DC as a gesture of goodwill from the mayor of Tokyo.
You can see the blossoming of Scidmore's dream along the Tidal Basin over the next five weekends.—NF
Last week we asked: If you could elect any fictional character as US president, who would it be?
Here are some of our favorite responses:
"Kramer from Seinfeld. I'm pretty sure it's self-explanatory."—

Trystan from Tacoma, WA

"Mikey from

The Goonies.

Not modern-day Sean Astin, but the kid who rallied his friends, brother, and high school girls underground to find treasure. If he can convince them of that, imagine what he could get Congress to do."—

Matt from Sunnyside, NY

"

The Equalizer

(Queen Latifah). Fights for good, takes no back talk, and always wins."—

Wayne from Michigan

"The Dude from

The Big Lebowski

(if only for the more relaxed dress code)."—

Dan from Duluth, MN

"Future Trunks from

Dragon Ball Z

, this guy GETS THINGS DONE."—

Yousuf

"Buffy, from the series

Buffy the Vampire Slayer

!"—

Carolyn from Little Rock, AR
This week's question
What would be the easiest way for an alien species to win over humanity and make us their allies?
Matty's answer to get the juices flowing: Breakfast in bed, for everyone in the entire world.
Starting your journey to become a CFO? Check out this guide to the hiring process from CFO Brew.
This free email series will give you the secrets behind early retirement…every step of the way.
Join Marketing Brew at The Brief in NYC on May 11 for a day of nonstop networking, giveaways, keynotes, discussions, and more.