☕ Pressing pause
| TOGETHER WITH | |
| --- | --- |
Good morning. Cocaine Bear has only been in theaters for one week, but a potential sequel has already emerged: Cocaine Hippo. It wouldn't be about a hippo on cocaine but instead about the community of hippos that's flourished in Colombia thanks to Pablo Escobar. In the late 1970s, the cocaine kingpin imported four hippos to his estate, and in the decades since, those four have multiplied into a small village of 130.
Now, with hippos considered an invasive species in Colombia, authorities want to capture 70 and send them to sanctuaries abroad. Elizabeth Banks—you have our number.
—Sam Klebanov, Matty Merritt, Max Knoblauch, Abby Rubenstein, Neal Freyman
| | | | |
| --- | --- | --- | --- |
| | Nasdaq | 11,689.01 | |
| | | | |
| --- | --- | --- | --- |
| | S&P | 4,045.64 | |
| | | | |
| --- | --- | --- | --- |
| | Dow | 33,390.97 | |
| | | | |
| --- | --- | --- | --- |
| | 10-Year | 3.960% | |
| | | | |
| --- | --- | --- | --- |
| | Bitcoin | $22,369.59 | |
| | | | |
| --- | --- | --- | --- |
| | Meta | $185.25 | |
*Stock data as of market close, cryptocurrency data as of 3:00am ET. Here's what these numbers mean.
Markets:

Stocks went up and down more than a sailboat caught in a hurricane this week, but they managed to close the week on an

upswing

and break a four-week losing streak yesterday. Meta was one of the stocks that climbed after the Facebook parent announced big price cuts for its VR headsets, including the high-end Meta Quest Pro.
The Washington Post/Getty Images
Amazon's HQ2 is starting to look more like HQ1.5. The e-commerce giant announced yesterday that it's halting the construction of its much-hyped second headquarters in Arlington, VA.
Construction status update
The first part of the project, Metropolitan Park, is on track for a ribbon cutting this summer.

The company has put an indefinite hold on breaking ground for the swanky office park known as PenPlace, which would encompass three 22-story towers and a sleek helix-shaped building.
Met Park can accommodate 14,000 workers, which is more than enough for Amazon's 8,000 local employees. And headcount is unlikely to skyrocket any time soon: Amazon began laying off 18,000 employees in January (the steepest job cuts in its history).
Plans and promises
Amazon chose Virginia as the site of its HQ2 in 2018, after a cutthroat bidding battle among dozens of cities nationwide that resembled the municipal version of The Bachelor.
The company promised to bring 25,000 jobs to the region and turbocharge the local economy in exchange for $800 million in tax benefits and infrastructure improvements.
It says it does plan to build PenPlace and reach the workforce goal eventually. But for now, it's not short on office space: Its employees still spend a lot of time working from home, even after a recent companywide mandate required them to return to the office three days a week.
The company is also reducing its physical footprint elsewhere. Earlier this year, it vacated an office tower in its hometown, Seattle.
Zoom out: Amazon's pause on its Northern Virginia expansion is part of a bigger trend. Other Big Tech companies like Meta and Twitter have also slimmed down their real estate footprint to save money. And it's just one of the many ominous signs for the commercial real estate market since people no longer go into the office every workday.—SK
Take a second. Think about biting into a fresh, delicious, cheesy, piping-hot slice of pizza anytime you'd like. Sounds like a dream, right? Well, we've got good news for you.
The pizza-oven pros at Ooni are making those dreams come true with the Ooni Volt 12.
It's their first electric oven that brings the pizza shop to your kitchen counter or back patio, capable of reaching a fiery 850°F within 20 minutes and baking a pie in just 90 seconds.
With a generous 13-inch cooking area and adjustable temperature, time, and balance controls (including automatic shut-off!), this easy-to-use appliance can handle it all, from a Detroit style to an authentic Neapolitan style.
Spencer Platt/Getty Images
Chip designer shuns London to list in NYC. UK-based Arm—a company whose tech is inside almost every smartphone—used to be listed in London before being taken private by Softbank. Yesterday it said it's planning an IPO in New York. The British government has been trying to woo the company to relist in London, and Arm said it wasn't ruling out a future London IPO. But it's a big loss for London for now, and it heightens concerns that the UK market is not competitive internationally. Investment bankers are pegging the company's valuation between $30 billion and $70 billion, per Bloomberg.
Alex Murdaugh is going to prison for life. The disgraced ex-lawyer and scion of a powerful South Carolina legal dynasty received two consecutive life sentences yesterday after a jury found him guilty of murdering his wife and son following a trial that garnered national attention. Murdaugh maintains his innocence, but the judge presiding over the case found his testimony "not believable." Prosecutors claimed he committed the double murder to divert attention away from a multimillion-dollar fraud scheme he allegedly orchestrated.
Your next iPhone may be from India. Apple's manufacturing partner, the Taiwanese company Foxconn, has plans to build a $700 million, 300-acre plant in India. This is one of Foxconn's biggest investments in the country and is a flashing red signal that China is potentially losing its consumer electronic heavyweight title. The new factory is expected to create 100,000 jobs in the southern Indian state of Karnataka. That's actually small-ish for Foxconn: The company's iPhone factory in Zhengzhou, China, employs about 200,000 people.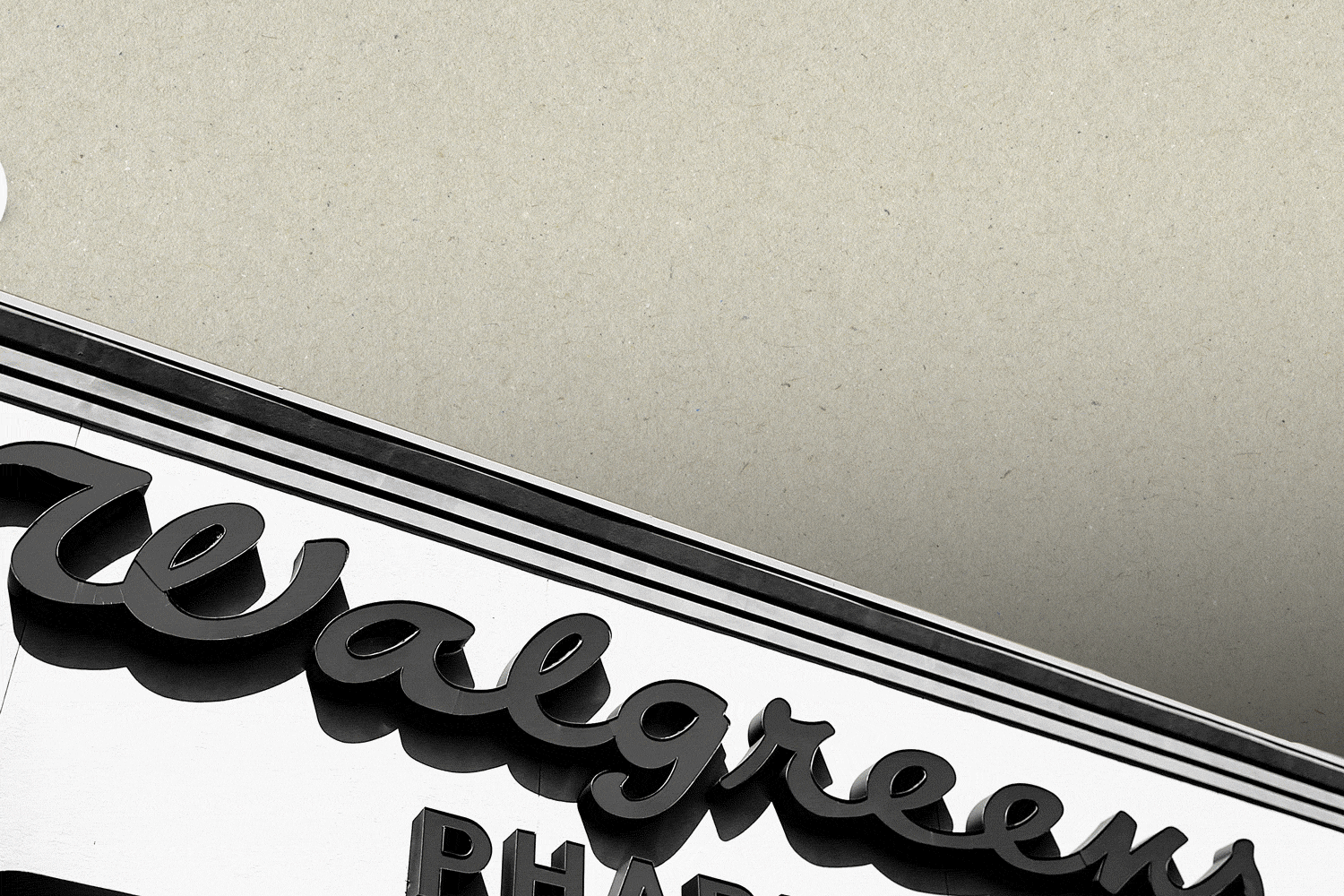 Photo Illustration: Dianna "Mick" McDougall, Source: Joe Raedle/Getty Images
Walgreens said Thursday that it will not distribute abortion pills in 20 states, including several where abortion is legal. The announcement follows a threat from those states' attorneys general (all Republicans) to take legal action against the pharmacy if it sold mifepristone.
Medication abortions account for more than half of all legal abortions in the US, and mifepristone is part of a popular two-drug protocol. In a bid to expand abortion access after the fall of Roe v. Wade, the FDA decided in January that approved drugstores could carry mifepristone—which had previously only been available at clinics.
Walgreens, the second-largest pharmacy chain in the US, said it would work to become one of those pharmacies but quickly saw pushback from anti-abortion lawmakers. So now, the company says it won't sell the pills in those states, either in its stores or by mail, even though the FDA also said mifepristone could be mailed to states with abortion bans.
This isn't the only battle over mifepristone: A ruling is expected soon in a Texas lawsuit filed by several anti-abortion groups challenging the FDA's approval of the drug in an effort to pull it off the market nationwide.—MM
Meet your new skin savior: the Fibroquin Essence, a revolutionary new formula that tackles challenging issues for aging skin—including the loss of volume, tightness, and elasticity—without any irritation. In a clinical trial, 93% of participants showed a significant improvement in skin elasticity by week 8. Click the box above for a special discount!
If you've been waiting a year to hear Chris Rock's hot take on that little incident at the Oscars, tonight's the night. The comedian's new stand-up special drops on Netflix at 10pm ET, and in a big change for the streamer, it'll be live.
Live TV events where anything can happen are still drawing eyeballs even as more viewers binge-watch shows on their own timetable (15 million people were watching when Will Smith attacked Rock as he hosted last year's awards gala). And now, a week before this year's Oscars, Netflix is betting that everybody doesn't hate Chris as it rolls out its first-ever live-streaming event for its 231 million subscribers.
Rock's special is called Selective Outrage, and it's expected to be a version of the show he's been touring with (which, yes, has included jokes about The Slap). But tonight he'll have 13 cameras on him as he riffs in Baltimore. Netflix has good reason to think Rock's stand-up can deliver virtual viewers: The shows have been taking in about $700,000 per night from ticket sales, according to the concert trade publication Pollstar.
Zoom out: Rock may be Netflix's live event guinea pig, but it's not the only streamer to turn to the old TV staple. Amazon Prime has also gone all in, paying ~$1 billion/year to broadcast Thursday Night Football.—AR
Illustration: Francis Scialabba, Photo: Chinnasorn Pangcharoen/Getty Images
Stat: Instant noodles can be dangerous for kids, and not just because one serving is packed with several months' worth of sodium. Researchers at the University of Chicago found that almost one-third of childhood burn injuries can be attributed to the slurpy snack. Between 2010 and 2020, 31% of kids who checked into the university hospital's burn center with scald injuries blamed instant noodles. To reduce the risk, the researchers suggest having an adult take the noodle cup out of the microwave and then keep it from the kids until it cools down a bit.
Quote: "We do not have any plans to deploy this."
Ford reassured everyone this week that it has no plans to go full Repo Man after filing a patent for cars that repossess themselves. The company's patent application describes a system where banks can remotely shut down the air conditioner, the radio, and ultimately the car itself if a lessee fails to keep up with car payments. The patent even includes self-driving cars that bring themselves to impound lots. But Ford says it routinely files patents, and they don't necessarily mean the products are coming out.
Read: How a trio of 19th-century widows transformed the champagne industry. (BBC)
Brew crossword: Today's puzzle is all about what goes unseen. Mysterious, eh? Play it here.
Open House
Welcome to Open House, the only newsletter section that wants a backyard packed to the brim. We'll give you a few facts about a listing and you try to guess the price.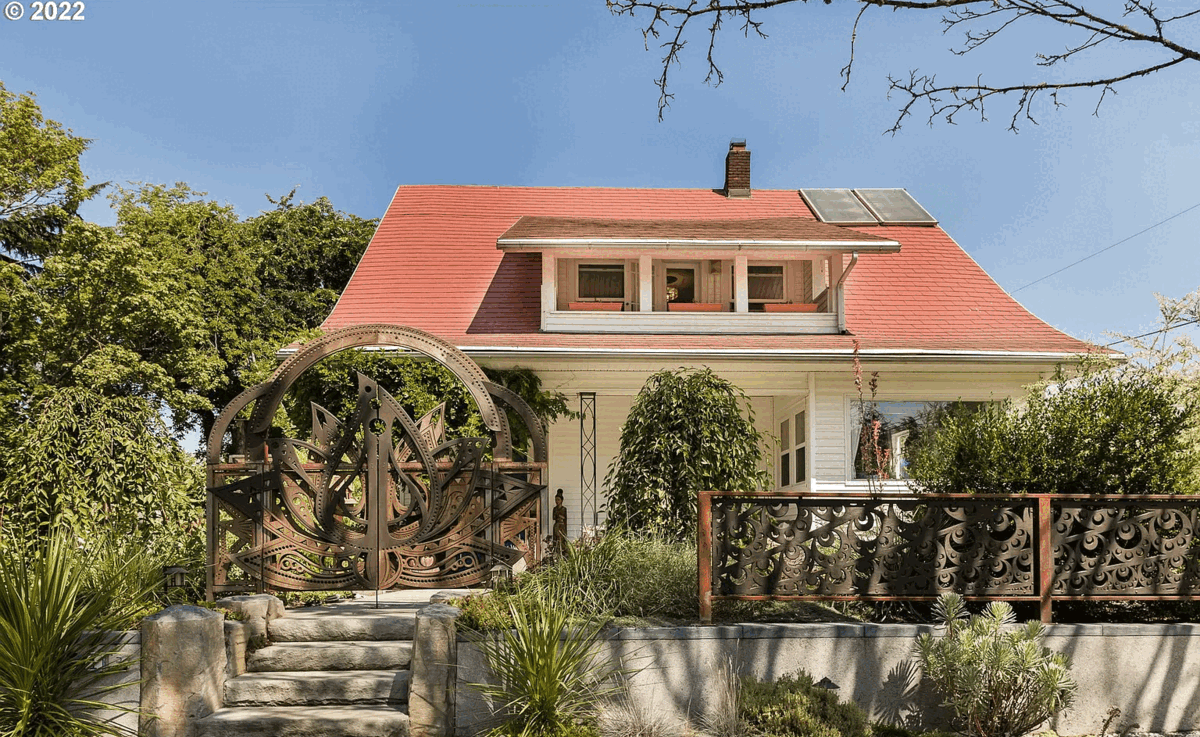 Cascade Hasson Sotheby's International Realty
Today's home is in Portland, Oregon, and it's 4,353 square feet of decorations. Built in 1908, this house has everything from an outdoor bed to…an outdoor tub. Amenities include:
5 beds, 4 baths

Raised-bed gardens

Bonus tiny home
How much to live in an art installation?
Our 2023 Resolutions Tracker Bundle gives you all the tools you need to hold yourself accountable and achieve your goals. Get it now.
There's a reason over 350k people read Money Scoop. Sign up for free and get smarter about your money.
Join us at The Brief: A Summit Presented by Marketing Brew as we dig into trends and solutions to the modern marketer's biggest challenges.
Written by Neal Freyman, Abigail Rubenstein, Sam Klebanov, Matty Merritt, and Max Knoblauch
Was this email forwarded to you? Sign up here.
Take The Brew to work
Get smarter in just 5 minutes
Business education without the BS
Interested in podcasts?
ADVERTISE // CAREERS // SHOP // FAQ

Update your email preferences or unsubscribe here.
View our privacy policy here.

Copyright © 2023 Morning Brew. All rights reserved.
22 W 19th St, 4th Floor, New York, NY 10011