Gluten-free recipes | Gethin Jones interview | Boost your mental wellbeing
TV presenter Gethin Jones has been a familiar face on our screens for nearly 20 years. The Cardiff-born 45-year-old has presented shows such as
Blue Peter, The One Show
and
Daybreak
and currently fronts
Morning Live
on BBC One. Gethin is well known for his love of a physical challenge and has taken on such feats as the Royal Marine 30-mile Commando Yomp plus an epic 1,000- mile running, rowing, sailing and cycling challenge for Sport Relief.
"I used to love being outside, riding around on my BMX all day until I'd hear my dad whistling for me to come in for my tea. When I was younger I didn't quite realise the mental health benefits of fresh air and exercise. When life gets really busy and you find yourself getting stressed out, it makes all the difference to spend some time outside. I know that I feel better, I sleep better and my appetite is better. I'm at my happiest when I'm out and about."
Image of Gethin Jones © GO Outdoors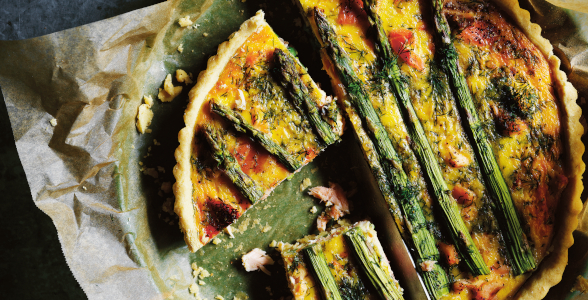 Try these delicious gluten-free recipes courtesy of Cherie Lyden:
Recipe image from Gluten-Free Baking Made Simple: Properly delicious Wholegreen Bakery recipes for home by Cherie Lyden (Murdoch Books). Recipe photography by Ben Dearnley.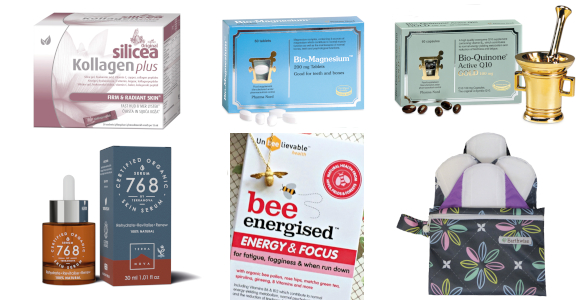 Every issue Your Healthy Living gives you the chance to win a selection of fantastic natural health products in our free prize draws.
This time: there's the chance to win two boxes of multi-award-winning Bee Energised energy & focus supplements - made with nine natural plant-based ingredients - along with a gold bee necklace; two lucky readers will win Bio-Quinone Q10, a patented formulation with documented effect and Bio-Magnesium, a special formulation that provides a high amount of elemental magnesium; three readers will win a bottle of Terranova Serum 768 - a unique skincare blend featuring 14 carefully selected organic oils, combined with organic extracts of calendula and arnica; three winners will each receive an Earthwise Pad Starter Bundle of sustainable period care, plus there is an Earthwise discount voucher on offer for every entrant; and three readers will each receive a box of Silicea Kollagen Plus, a collagen supplement designed to improve the skin's elasticity and moisture levels.
Closing date: 30 June 2023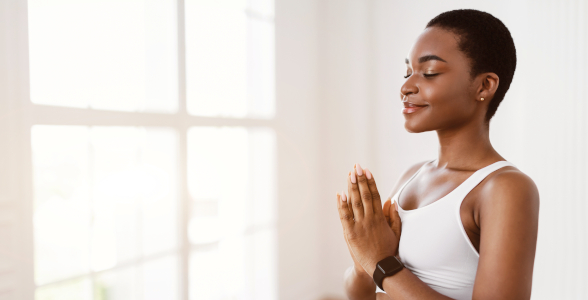 Give your spirits a lift with our expert tips to improve your mental health.
"Take time to feel - we can get so caught up in thinking and living in the mental realm," says Dr Nerina Ramlakhan, a renowned physiologist and sleep expert. "Take time regularly throughout your day - even for just a few seconds - to check in with yourself. Allow yourself to feel whatever arises and if it's not convenient to feel what needs to be felt at that moment, make a point of coming back to those feelings. You might deal with uncomfortable feelings but just noticing them and saying, 'Right now I feel...' might be enough. Or you could take time to journal or cry. Telling a close friend how you feel without necessarily asking them to give advice or tell you how to feel can also be powerful."
Your Healthy Living, Unit E1 Blois Meadow Business Centre, Steeple Bumpstead, CB9 7BN