☕ The IRS goes after TurboTax
| | |
| --- | --- |
| Together with | |
Sunrise in NYC (and Hoboken). Gary Hershorn/Getty Images
The wackiest headlines from the week as they would appear in a Classifieds section.
Careers
FRANK DRIVER: Oscar Mayer renamed its iconic hot dog-on-wheels from the "Wienermobile" to the "Frankmobile." The name change is temporary and is simply a promotion for the new recipe of their 100% beef franks, but it's still a devastating loss for everyone with a third-grade sense of humor.
TOILET PRANKSTER: Security experts say Kohler's new Bluetooth-enabled toilet seat has a design flaw that allows backend users to change the color of the LED nightlight in it. Nothing is worse than a middle-of-the-night surprise in the bathroom.
LOGO DESIGNER: FIFA's probably looking for a new one after its logo for the 2026 World Cup, released on Thursday, was roasted online.
Personal
ISO SEASONED LOVER: ABC is finally bringing the people what they want—a senior citizen season of The Bachelor. On the show, which presumably will air at 5:30pm, one silver fox will search for a partner to spend his golden years with.
COMPANION FOR YELLOW BRICK CELL: A Minnesota man was charged with stealing one of four remaining pairs of ruby slippers worn by Judy Garland in The Wizard of Oz. Police found the man hiding behind a giant green curtain.
For sale
WINDOW IN THE ROUGH: An antiques dealer in Philly bought a pair of cracked church windows for $6,000 from Facebook Marketplace but later learned they were commissioned from Tiffany Studios in 1905. The windows could fetch $500,000 at auction and justify your countless hours of perusing secondhand furniture online.
TEXAS-FLAVORED ICE CREAM: Two brands famous for being from Texas—Blue Bell ice cream and Dr Pepper soda—are teaming up to release Dr Pepper Float-flavored ice cream. Add Tito's and we're in.—MM
TOGETHER WITH ROOTS
Real estate real impact real wealth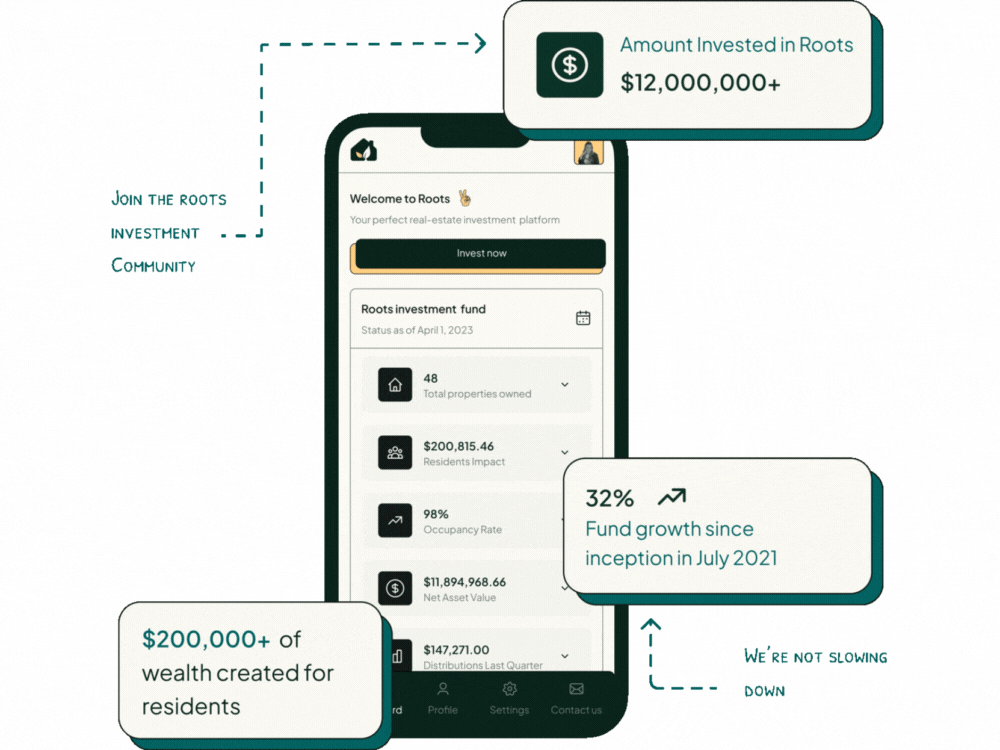 We all know the stereotypes about investing in real estate: It's only available to folks who have an extra million dollars laying around, right?
Roots is dropping a plot twist in those tired old narratives. Now you can invest in real estate for as little as $100.
Here's how it works: You invest in the Roots fund. Roots buys single-family properties and finds top-notch renters. Those renters become partners from day one, leading to fewer vacancies, lower turn costs, and better returns.
It's the ultimate win-win, and the fund has seen 16% growth in the last 12 months.
Grow your wealth and your impact. Invest with Roots.
Anna Moneymaker/Getty Images
There's nothing quite like scaling a greasy monument to bond you with your classmates. Last week, first-year students at the US Naval Academy (known as "plebes") completed the Herndon Climb, an annual ritual where the plebes must work together to climb a greased-up, 21-foot monument to Commander William "Bill" Herndon and replace a Dixie cup at the top with an upperclassman's hat. It took the plebes just over 2.5 hours to complete this tradition that marks the end of their first year at school.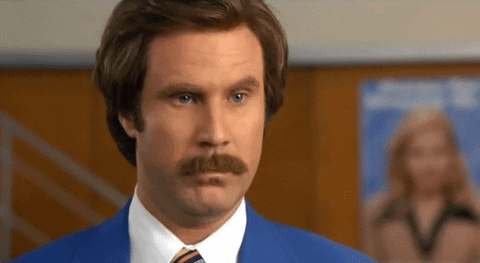 Anchorman: The Legend of Ron Burgundy/Dreamworks Pictures via Giphy
Here are some illuminating scientific discoveries from the week to help you live better and maybe even survive eating poisonous mushrooms.
Traders who WFH do less crime. Employees of financial institutions who work the trading desk from home are less likely to commit securities fraud than in-person colleagues, according to a forthcoming article in European Financial Management. One theory is that being out of the office shields do-gooders from their crime-inclined colleagues' peer pressure, which is likely more potent face-to-face than over Slack. Remote work reduced the likelihood of misconduct reports among traders by nearly 15%, but it's worth noting that the workers allowed to WFH are the ones who already showed a lower risk of committing securities violations.
Fatal fungus no more. There may finally be an antidote for the deadly death cap mushroom spreading across North America and causing a handful of hospitalizations each year—and it already has FDA approval for diagnosing eye diseases. Scientists gave poisoned mice a medical dye that's been used to diagnose eye disease for decades, and it boosted death cap survival rates from 20% to 50%. Until this discovery, there wasn't much hope for people who accidentally ingested the killer fungus, which looks and tastes like harmless mushrooms. But before the antidote can be administered to patients, it'll have to go through human trials, which should kick off soon.
They're pulling DNA from the air now. Researchers who sampled rural rivers, footprints in the sand, and even just the air in human-inhabited spaces were able to use the trace DNA to determine ancestry, sex, and health risks of people who'd been in the area. Considering human DNA can be found almost everywhere on the planet, scientists are now grappling with protecting people's privacy while using environmental DNA to do some good. Benefits could include checking an entire population for cancer mutations using just a soil sample, the researchers said.—ML
Hannah Minn
The Internal Revenue Service said this week it plans to pilot its own tax prep software next year.
If the plan becomes a reality, it could spell major danger for TurboTax, H&R Block, and the rest of the tax prep industry, which is worth $14.3 billion, according to market research firm IBISWorld. But in the meantime, the project is getting pushback from critics who aren't keen on seeing the IRS take on new functions.
The case for making the IRS your accountant
Direct-file advocates like Sen. Elizabeth Warren have long argued that preparing returns through a .gov site would make the process simpler and cheaper for Americans. The IRS estimates it could cost the government just $10 per taxpayer, a steep discount from TurboTax's cheapest paid option: $69.
With $80 billion in new funding over the next decade courtesy of the Inflation Reduction Act, the IRS commissioned the think tank New America to complete a feasibility study on whether the government should provide the service. The group's research, released this week, found that building a direct-file tool is something the IRS can handle. And the group determined that 72% of Americans might use it.
Not everyone is into the new take on tax day
Least thrilled about the direct-file tool are the folks whose bread and butter is your tax return. H&R Block and TurboTax-parent Intuit (both offer a free basic version of their services) spent a combined $35.2 million on lobbying lawmakers about direct file and other issues since 2006, according to the Associated Press.
Intuit spokesperson Tania Mercado told us the IRS's plan is "a solution in search of a problem" that would "unnecessarily cost taxpayers billions of dollars." She also said the government's cost estimate is "laughable."
Meanwhile, some Republican lawmakers (who generally oppose any expansion of the IRS) see the government playing the dual role of tax collector and preparer as a conflict of interest.
GOP House Rep. Jason Smith said direct file would make Americans "powerless" as the government will control the tax filing process from start to finish.

He criticized the Biden administration for tapping a left-leaning think tank that has been a proponent of a direct-file system in the past to produce the report.
Others worry it might not be worth the investment: Low uptake would be the main risk of the program, according to Alex Muresianu, a policy analyst at the Libertarian think tank the Tax Foundation. He points out that only 3% of eligible taxpayers use an existing free tax filing program for low-income people. New America's report itself referenced a survey showing that, while taxpayers were into the idea in general, there was much less interest in an IRS tool that didn't include state tax returns in addition to federal ones.
Looking ahead… though the pilot is in the works, it would be years before the direct-file tool became the tax season companion for millions of Americans—if it ever did. Nonetheless, some hope the IRS might one day go even further, with direct filing paving the way for automatic tax deductions with no return required, a reality in places like the UK, Japan, and Germany.—SK
SPONSORED BY MACK WELDON
Score a wardrobe win. Wanna level up your threads? Mack Weldon makes clothes that combine timeless style and innovative fabrics so you'll look fresh and feel your best. Slip into feather-soft tees, summer-ready shorts, and top-notch underwear made from premium materials. New users get 20% off with code BREW20.
Listen: Ever wanted to hear what Earth sounded like at the beginning of time? Thanks to biologist David Haskell, now you can.
Movie rec: For Elaine Benes fans, check out Julia Louis-Dreyfus's new movie, You Hurt My Feelings, about a writer who finds out her husband doesn't like her book.
Meal prep: You love to see a recipe where boursin cheese is an ingredient. This zoodle/pasta dish is what Chrissy Teigen calls "Dirty Healthy."
Smart purchase: Let's face it…the mosquitoes will be back soon. Minimize your bite risk with this mosquito-repellent incense, free of DEET, petroleum, and all the other bad stuff.
Cute art: Alison Friend renders the most adorable portraits of animals doing things—eating an ice cream cone, smoking a cigarette, etc. Personal favorite: bunny with socks.
Subscribe: Internet culture reporter Kelsey Weekman's "okay zoomer" newsletter guides you through what the kids are up to these days.
AI tip: Having trouble getting Midjourney to create the exact image that you want? This bot helps you make prompts for super accurate results.
Feed your inner flame: Let Spark, the unconventional business book, help you change the way you look at your career. Ignite your work life.*
*This is sponsored advertising content.
Wailea Beach in Maui. Gado/Getty Images
It's a big world out there. In this section, we'll teleport you to an interesting location—and hopefully give you travel ideas in the process.
On Friday, we mentioned that Dr. Beach, a professor who dubs himself "one of the world's foremost beach experts," has been ranking the top US public beaches for the last 33 years.
This year's No. 1 beach in America is St. George Island State Park, a ~2,000-acre unspoiled expanse off the Florida panhandle. Dr. Beach cited its natural beauty, minimal commercial development, and opportunities for many kinds of outdoor activities as factors in winning him over.
But maybe you're not near the Florida panhandle or just want to know what other beaches Dr. Beach has picked out in years past. So, here is a sampling of his No. 1 beaches from the past two decades.
2022: Ocracoke Lifeguarded Beach, Outer Banks, North Carolina
2020: Grayton Beach, Grayton Beach Florida
2018: Kapalua Bay Beach, Maui, Hawaii
2017: Siesta Beach, Sarasota, Florida
2013: Main Beach East Hampton, Long Island, New York
2012: Coronado Beach, San Diego, California
2010: Coopers Beach, Southampton, Long Island, New York
2008: Caladesi Island State Park, Dunedin/Clearwater, Florida
2004: Hanauma Bay, Oahu, Hawaii
Question: Not that we'd dare question Dr. Beach…but why are there so many different winners? How much can a beach's quality possibly change in one year?—NF
Last week we asked: What is the ultimate summer ingredient to add to a dish or a drink? Here are our favorite responses.
"Fennel seeds. Kid you not, fennel seeds are the best to keep that summer heat off your body. Fennel water pitchers are a must at the weekend meetups with friends and fam!"—

Radha from Ashburn, VA

"Peaches. Grilled, as a cobbler, in drinks, or straight up...you can't go wrong."—

Heather from Greenville, SC

"Nasturtium flowers (they're edible) look gorgeous on spring and summer dishes. However, you might get snide comments from your old-school grandpa along the lines of 'I didn't realize inflation was so bad that we resort to eating the neighbor's blossoms.'"—

Anastasiya from Golden, CO

"Any Midwesterner knows that the most appropriate answer is sweet corn."—

Taylor from Sioux Falls, SD

"Lemons. Drink? Lemonade. Breakfast? Lemon poppyseed muffins. Dessert? Lemon meringue pie or lemon bars. Savory? Add it to fish or as a lemon butter sauce over any meat or roasted veggies. Defend against your enemies? Again, lemon in their eyes or a paper cut."—

Amanda from Phoenix, AZ
This week's question
A three-day weekend is coming up next week. Our question to you: What is the best day of a three-day weekend: Saturday, Sunday, or Monday? Explain your answer.
Matty's answer to get the juices flowing: "Sunday for sure. Sundays have so much potential as a chill day (farmers markets, lounging, long walks, slowly tidying up your apartment, etc.), but they're always overshadowed by the dread of going to work the next day. So, on a three-day weekend, Sundays can finally shine and show off their incredible vibes."
Share Morning Brew with your friends, acquire free Brew swag, and then acquire more friends as a result of your fresh Brew swag.
We're saying we'll give you free stuff and more friends if you share a link. One link.
Your referral count: 1
Click to Share
Or copy & paste your referral link to others:
morningbrew.com/daily/r/?kid=8e8ccc8f
Use Money With Katie's free Investing 101 series to begin your journey to wealth.
Farms are the new frontier. John Deere (yes, the tractor brand) aims to bring geospace and connectivity to agriculture. Learn more.
Renting vs. buying is never an easy choice. We sat down with Zillow to learn how to decide. Watch now.
✳︎ A Note From Mack Weldon
For a limited time, Morning Brew readers get 20% off their first purchase of orders $100+. (CODE: BREW20) Valid for 20% off order total for new customers only, 1 use per customer, expires on May 24th @ 11:59pm PST.

Written by Neal Freyman, Cassandra Cassidy, Molly Liebergall, and Sam Klebanov
Was this email forwarded to you? Sign up here
Take The Brew to work
Get smarter in just 5 minutes
Business education without the BS
Interested in podcasts?
ADVERTISE // CAREERS // SHOP // FAQ

Update your email preferences or unsubscribe here.
View our privacy policy here.

Copyright © 2023 Morning Brew. All rights reserved.
22 W 19th St, 4th Floor, New York, NY 10011